When you own a home, you're making an investment that, like any other, needs maintenance and upkeep. As time passes, you may want to make some changes to your home to make it more suitable for your current needs, make room for a growing family, or boost its resale value. It's then time to decide between renovation vs add ons.
What's The Difference Between Renovation And Add Ons?
It is important to distinguish between renovation and expansion before analyzing their merits.
Renovating entails adjusting a building or room to enhance its usefulness or desirability.
 Renovations can be small, such as repainting a room, replacing fixtures, or updating cabinetry. Alternatively, they might be very extensive, involving overhauling infrastructure like wiring, plumbing, or air conditioning.
Yet, an addition is a separate construction built onto the current house. Rooms, floors, or even outdoor areas like decks, patios, and porches can be added to a house.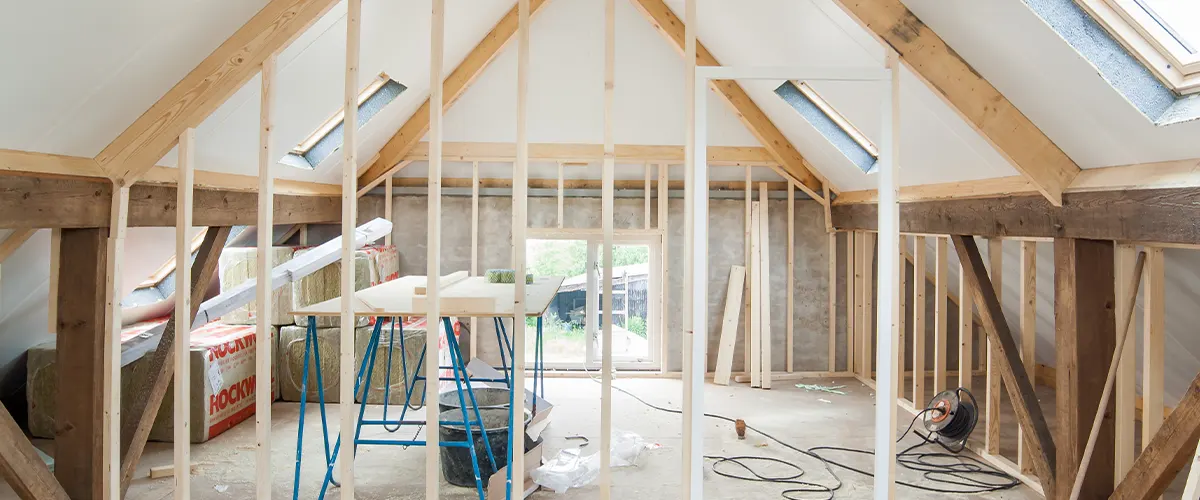 The Pros And Cons Of Renovating Your Home
Now that we know what to expect from one approach and what to expect from the other, we can dive into the pros and cons of each.
As far as renovation is concerned, we can highlight a series of significant benefits and a couple of drawbacks you want to keep in mind.
Pro: It's Less Expensive
A renovation project costs less than constructing a new room. If you prioritize the most important areas of your home that need renovation, you can do so without breaking the budget.
Con: You Don't Make Extra Room
Renovations are perfect for making little additions or alterations to existing building spaces. Let's say you've decided you need a new room or an expansion of an existing one for purposes like a study, media room, or guest bedroom.
You can change a room's purpose but not create more space at home. Home renovation is an affordable option for people looking for functional and cosmetic changes.
Pro: It Takes Less Time
Renovating a space typically takes less time than building an extension. Depending on the work's extent, most home renovations can be finished in a few weeks to a few months.
Con: The Space Is Limited
Due to structural constraints, the layout you want may be difficult to achieve with your remodeling project.
Pro: It Improves Functionality
It is possible to increase your home's efficiency and usefulness through renovation. For instance, updating your kitchen with new light fixtures, cabinets, counter space, and appliances may make meal preparation and hosting friends and family much easier. Home renovation can also improve your home's energy efficiency.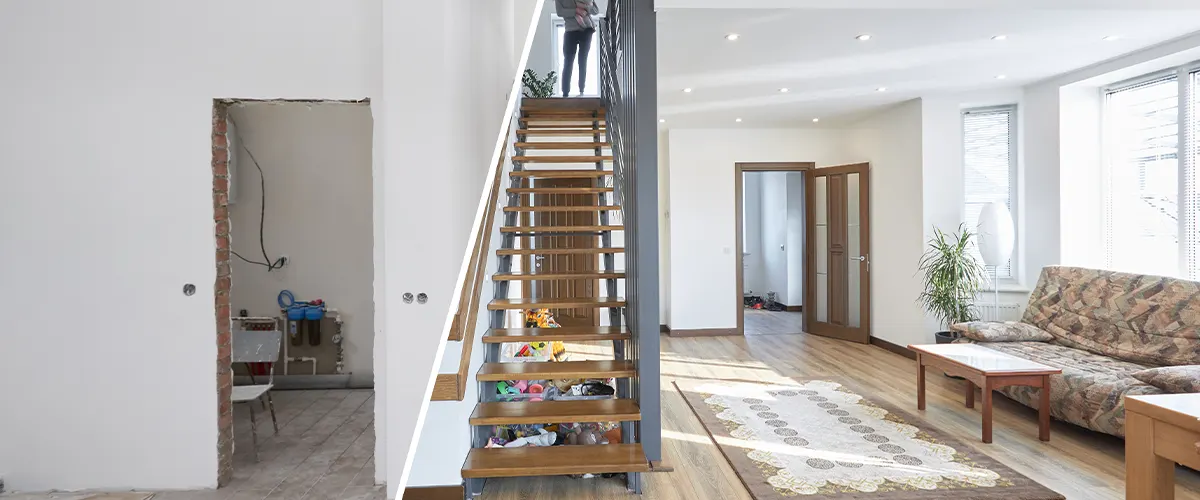 The Pros And Cons Of Adding On
An add on can provide plenty of benefits and give you that extra home gym or crafting room you've always wanted. However, it's not all sunshine and rainbows, so let's examine the advantages and drawbacks of adding on.
Pro: You Get An Extra Room
You can customize your house to suit your needs and tastes by building an extension. The plan, design, and details can all be tailored to your requirements and tastes. You increase the square footage of your home and give yourself that extra room you've been dying to have.
Con: It Takes Longer
It may take more time to build an addition to your house than to renovate it. It may take many months to finish the building, which can cause significant disruption to your normal routine.
Pro: You Increase Your Home's Value
Investing in a home addition is a smart move because of the positive impact it may have on the property's value. According to Open Door, adding just one bathroom will increase your property cost by 5.7%. Another bedroom allows you to increase your house-selling revenue by $22,000.
Con: You Change The Home's Structure
Building onto an older home can be difficult and expensive since you have to make structural changes. Add ons are a no-go when it comes to historical buildings. The new construction will interfere with the existing building in many ways, so it's not always a viable solution.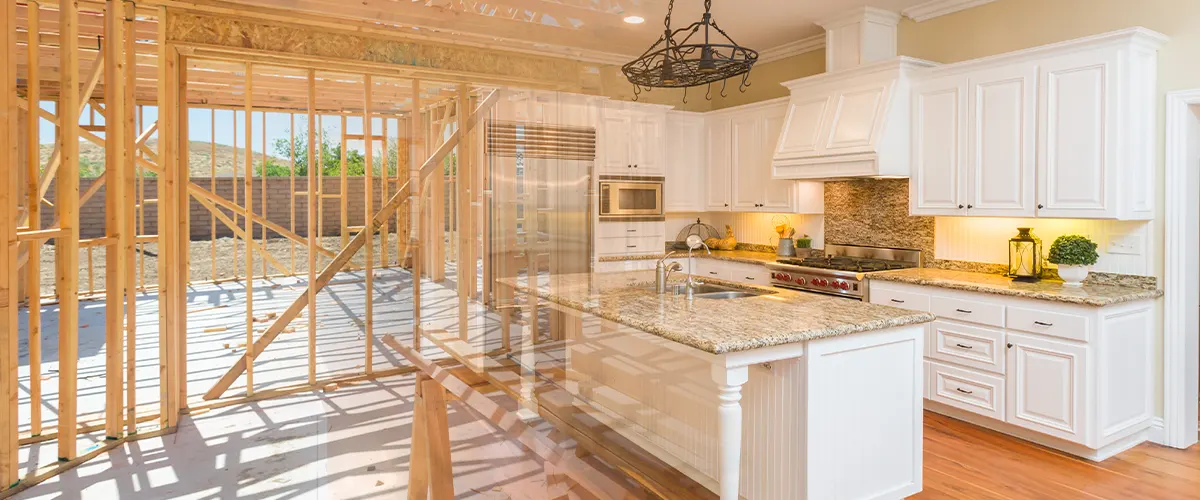 The Costs of Home Renovation vs Add Ons
The price of a home renovation may be broken down into two main categories: materials and labor. Around half of the total remodeling cost is consumed by each one. The cost of labor accounts for as much as 30 percent of a new home but can be much higher for restorations.
Kitchens are the most costly to renovate. When updating a kitchen, you must consider the same things as when renovating any other room: plumbing, heating and air conditioning, more wiring, new cabinets, new appliances, and careful design. Compared to kitchens, bathrooms are the second most expensive room in a home.
Home Guide claims you can expect to spend between $22,500 and $74,000 for a home addition. However, the number can be significantly higher if you add a large room, like a master bedroom.
Overall, a home renovation project gives you more control over your budget than a home addition.
So, Which One Is The Better Option?
Deciding whether to renovate your home or build an addition is a big call. Both choices have advantages and disadvantages; final decisions depend on your needs, priorities, and available resources.
Home remodeling can be a great way to update your home's look and utility. During a remodel, you might replace things like the lighting, the flooring, the cabinetry, or even give the walls a new coat of paint. Adding on is usually more expensive and takes longer than remodeling.
Yet, if your family is expanding or you need extra room, an addition could be the best choice. When you add on to your house, you construct a completely new structure that joins onto the original. Whether you need an extra bedroom, a bigger living room, or perhaps an outside living space, this option allows you the flexibility to create it.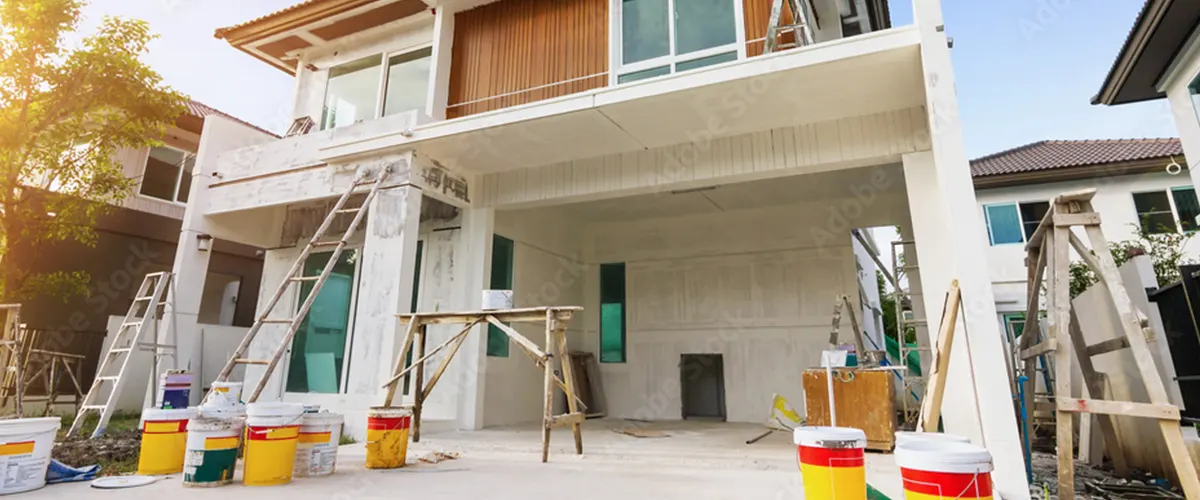 There are benefits and drawbacks to both renovating and extending your current home space. Your individual situation and goals for the future will dictate the best course of action.
We're here to help with your home renovation needs by providing unmatched home remodeling services tailored to you and your family's needs. Get your free quote today and let's start planning the perfect living space for a lifetime!