If you're a Sun Valley resident needing home remodeling services, High Sierra Remodeling & Construction is the perfect choice for your needs. We guarantee our craftsmanship will be impeccable and leave you with stunning results that reflect your individual style. Moreover, we take great pride in giving each customer exceptional service; since being part of this community matters so much to us, we strive to deliver premium home remodels every time!
Here at High Sierra Remodeling & Construction in Sun Valley, we understand that a beautiful home is invaluable. Therefore, our main focus and passion lie in offering premier services with an amazing customer experience to ensure every single one of our clients adores the end results of their project. We are proud to provide these exceptional services!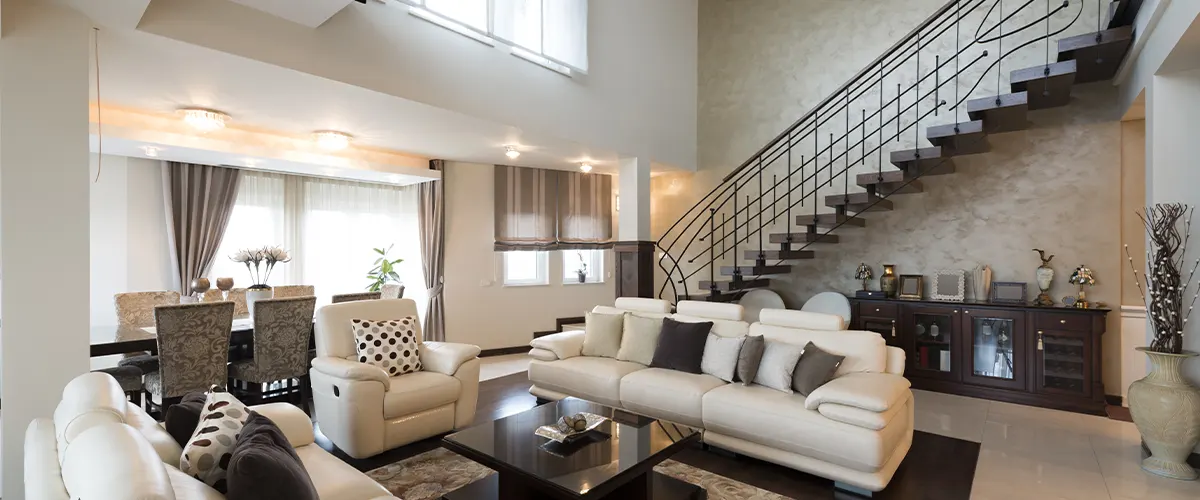 How Our Home Remodels Can Benefit You
We are striving to redefine the way homeowners perceive contractors. Our team is dedicated to delivering exceptional customer service and workmanship, so why not discover what we can do for your home today? With us, you'll be getting more than a construction company – you'll get experience.
This is how our culture of home builders benefits you:
Working With Premium Home Remodeling Contractors
When it comes to home remodeling in Sun Valley, going the affordable route may seem tempting, but the final product could be worth spending a bit more for. Before beginning your renovation journey, think about how such projects can positively change your life and house. You don't want to settle for anything less than exceptional when considering alternatives!
High Sierra Remodeling & Construction is your go-to source for exceptional remodeling services; from the initial consultation all the way to completion, you can count on us. Our friendly team of professionals strives to make this process as stress-free and seamless as possible with our attentive customer care.
Plus, when it comes time to reveal the finished product, we guarantee you'll be smiling ear-to-ear! Rest easy knowing that our highly skilled team will work perfectly together throughout every stage of your kitchen remodel journey – making sure nothing but excellence goes into transforming your home vision into a reality!
Check out our services for home remodeling in Sun Valley! Work with the most sought-after remodeler in your area and witness your vision come through!
Homeowners Love Their New Home Remodels In Sun Valley
We prioritize our customers above all else, and it has been an honor to assist hundreds of homeowners in transforming their dreams into reality. Here's what they had to say about partnering with us!
Travis and Jay are true pros. They were able to come out and give me a quote on short notice, they showed up to work exactly when they said they would, and they got the job done in the amount of time they said it would take them.
I'm very happy with my new shower. Overall a pleasant experience from start to finish. If you want the job done right, go with High Sierra.
Excellent experience! Work was performed exactly the way they said it would be, it was done in the time frame they stated and they were professional and courteous. The thing we were most impressed by was their cleanliness. I'm picky when it comes to this.
I expected dust and small debris and was fully prepared to not be able to use anything in the area they were working for the entire time frame.
To my surprise, not only did they take care to keep the dust from getting out of the area, they cleaned up and organized their tools and stored them out of the way so we could use most of the area, they cleaned up all small random debris, vacuumed hallways they used, and swept the front entry….and they did that every day for a week +. You can always tell the quality of someone's work by how they leave their work area each day and these guys are a standard people should work hard to live up to. Thanks again, will recommend and use in the future for sure!
Types Of Home Remodeling Ideas That Boost Your Home's Feel
Home additions can be a revolutionary change for your lifestyle as well as the value of your house. Designing it to fit you and yours creates an even more personal experience, whether extra storage space, making accessibility easier, or just adding comfort – no matter which area of your home you select, its worth will become undeniable in due time.
Here are some popular additions that our customers love:
If you are a family that requires additional living space and comfort, adding an in-law suite or guest room to your home is the ideal choice. Not only does it add extra square footage but it also increases your property value! Showcase your hospitality by inviting visitors for overnight stays and make them feel at ease with their own private area – the advantages of this great idea cannot be denied. It's something every growing family should consider!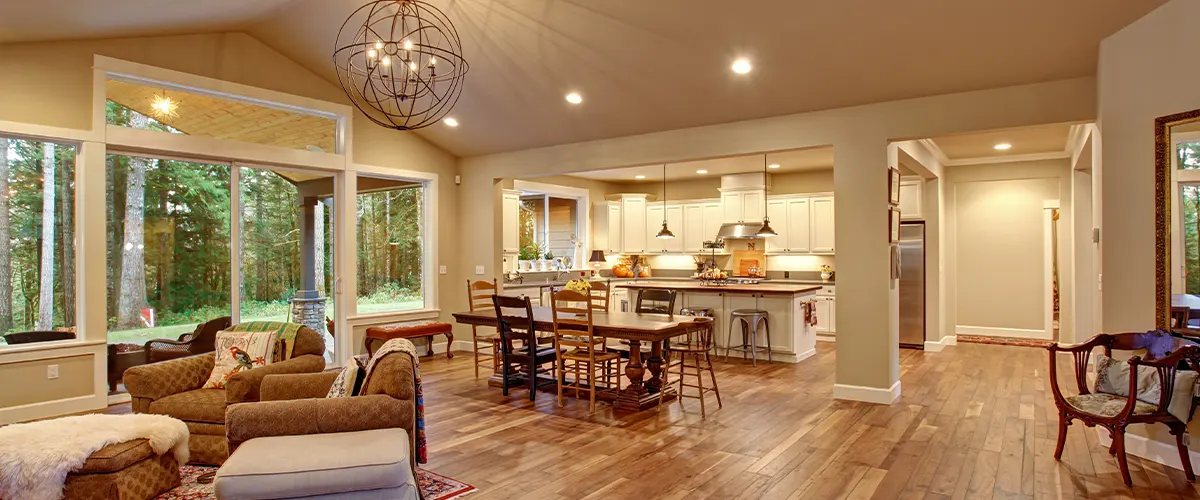 Sunrooms are the perfect getaway for seniors to curl up with a book or sip their morning cup of joe, but these rooms can be enjoyed by everyone! Whether you're seeking out an area to work out, need an office space that's away from distractions, or want a tranquil spot where you can meditate – sunroom additions have it all. And better yet, add thousands of dollars in value to your home and make it stand head and shoulders above its competitors in the real estate market.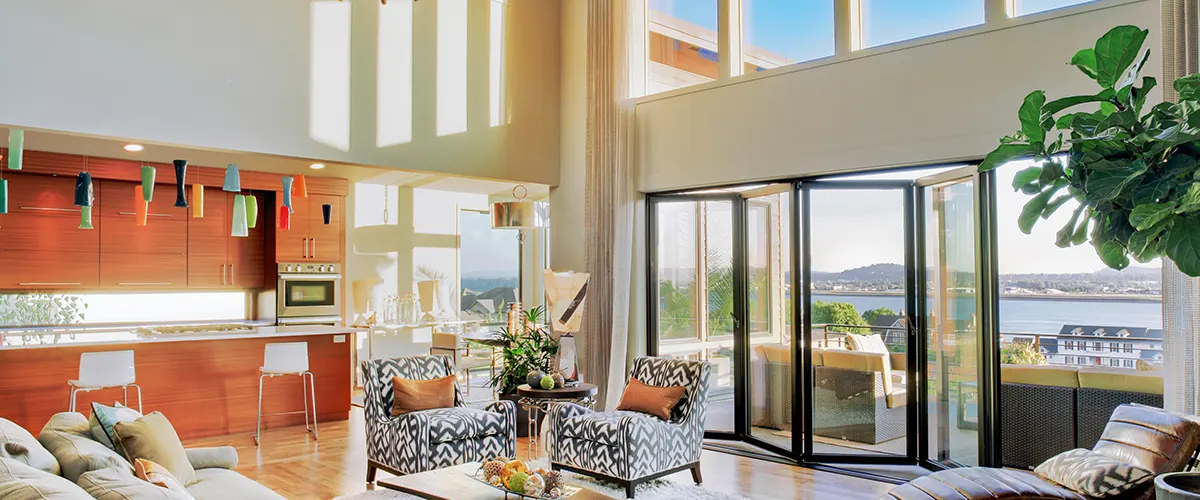 A garage is an essential structure with numerous advantages, offering invaluable protection from the elements and accidents. Moreover, this space can double as a storage room or even be used as a workshop! We have supported countless homeowners who enjoy their carport during summertime while utilizing the garage for various purposes, such as storing tools and other items. With so many options at your disposal in terms of usage and safeguarding you get with owning this useful area – it's absolutely worth investing in one now!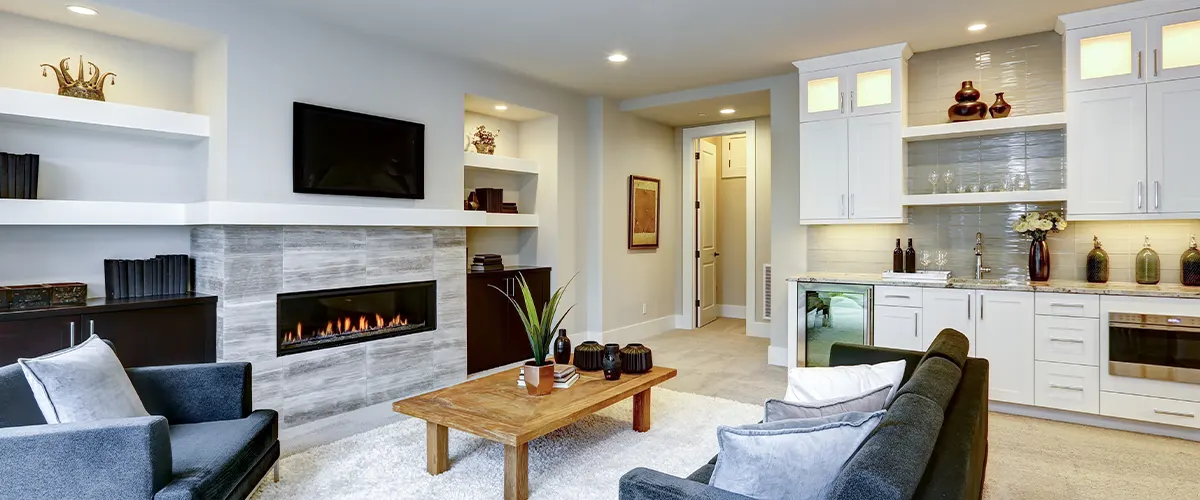 Stop perceiving basements as dark, neglected areas and see them for the potential they possess! Homeowners in Sun Valley made their forgotten spaces worthwhile by transforming them into cozy bedrooms, delightful playrooms for kids, gyms or home theaters. Your living space can become even more extraordinary when you invest in remodeling your basement – the possibilities are truly endless!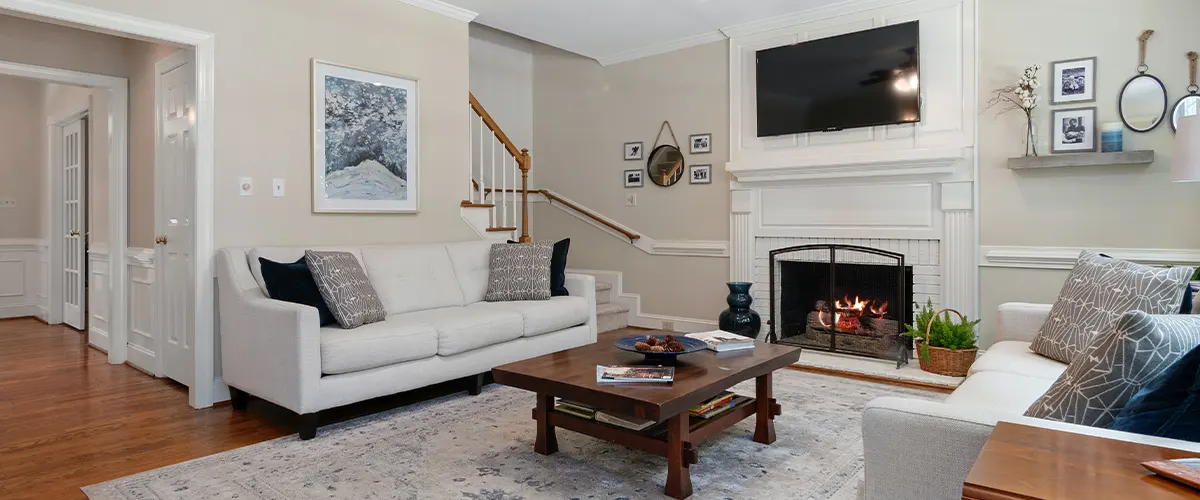 Inspiration For Your Upcoming Home Remodeling In Sun Valley
Get inspired by our home remodel portfolio! See how we can turn your concepts into reality.
We Make Home Remodeling In Sun Valley Easy
To eliminate potential stress and worries surrounding a remodeling project, we developed an approach allowing you to remain in the driver's seat. You'll have complete control of your job along with full awareness of what is happening throughout its progression.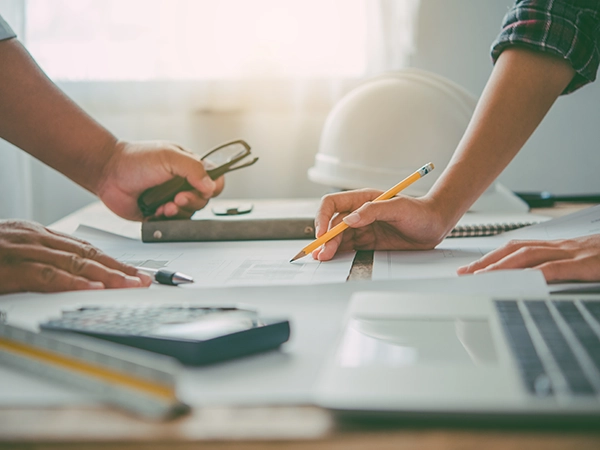 Get in touch with us, and let's discuss your project!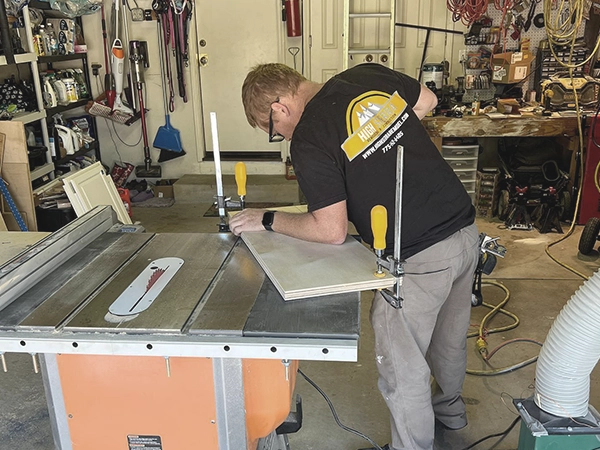 Watch us transform your home and be in full control of everything!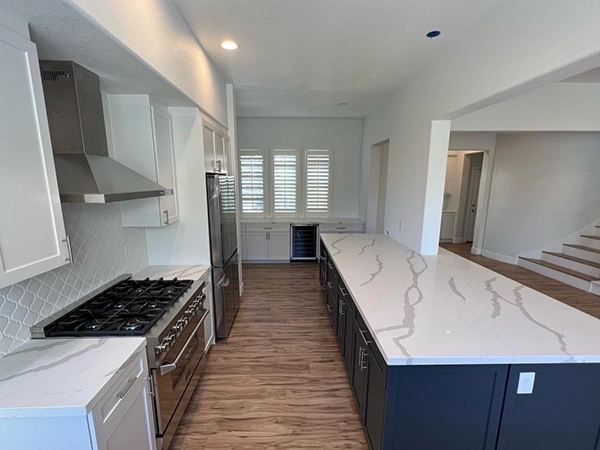 Your new space is ready! Enjoy it!
Frequently Asked Questions
Our entire home renovation projects typically start at $60 per square foot. Depending on what materials you use or the type of upgrades you desire, prices vary.
Knowing precisely how long your home remodel will take depends on the scope of work required. If you plan only to update your kitchen, it can be accomplished within 3-5 weeks. However, if a bathroom is next in line for renovation, expect approximately 2-3 weeks. But when dealing with multiple spaces, completion time may require more patience and planning – we'll provide an accurate timeline after carefully evaluating all project details and requirements!
Our highly-skilled in-house artisans and a chosen few of our most reliable trade associates make up the team here. We're here to give you the remodel of your dreams, and you can rest assured your home is in the hands of professionals!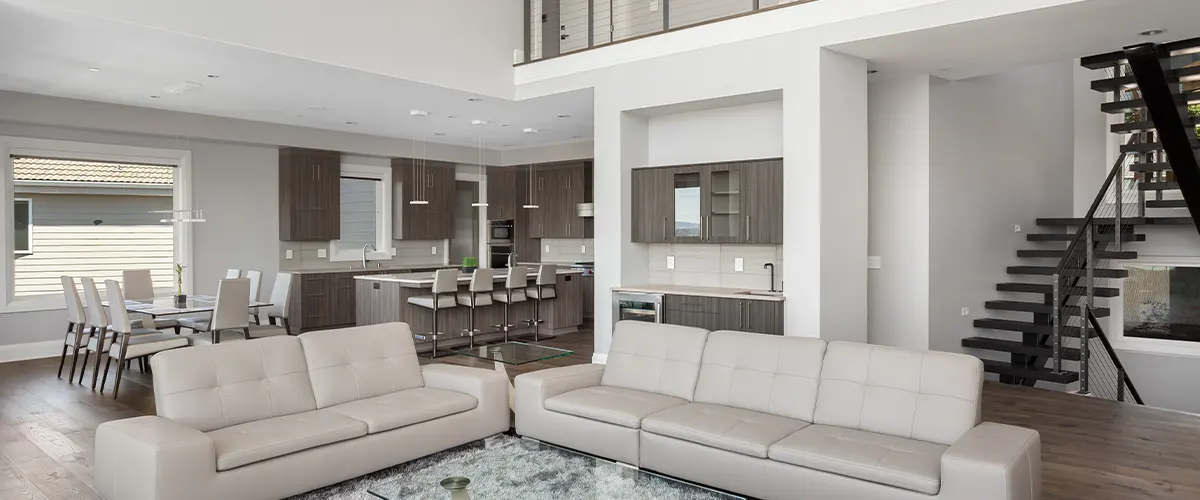 Time To Get Your Well-Deserved Home Remodel!
Here at our company, we strive to make the home renovation process enjoyable and stress-free. You'll be kept up to date every step of the way, and your wishes will always take precedence over anything else. When all is said and done, you'll have a new house that no other contractor in Sun Valley can provide. Nothing has been left out with us by your side from start to finish!
Get ready to experience:
Time To Start Your Well-Deserved Remodeling Project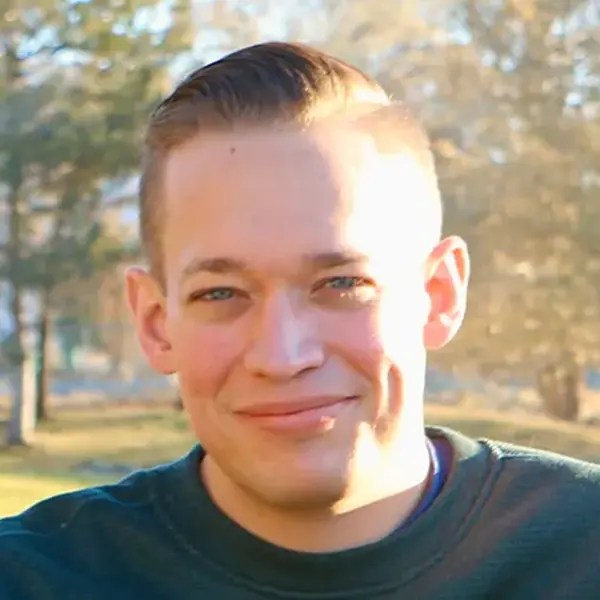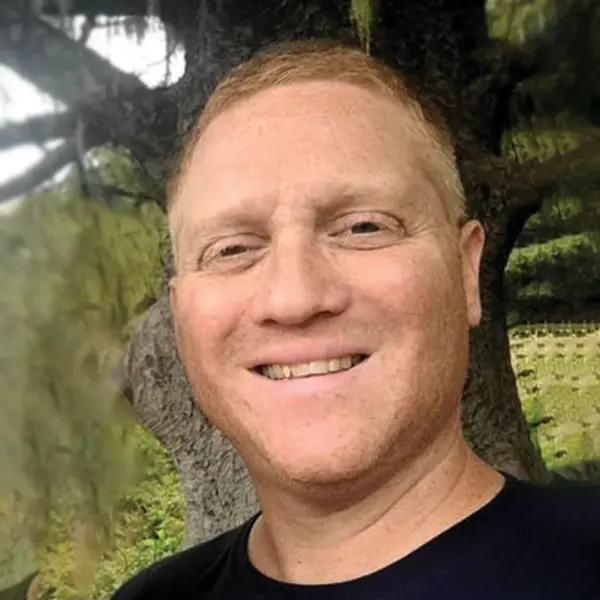 Hi, we're the owners of High Sierra Remodeling & Construction. If you're interested in a home remodeling project in Sun Valley, feel free to contact us. 
Just fill out our quick form, and we will personally get back to you with a phone consultation shortly.