Love every inch of your home with a remodel tailored to your family's needs. Proudly serving Reno, Sparks, Sun Valley, and more of NV.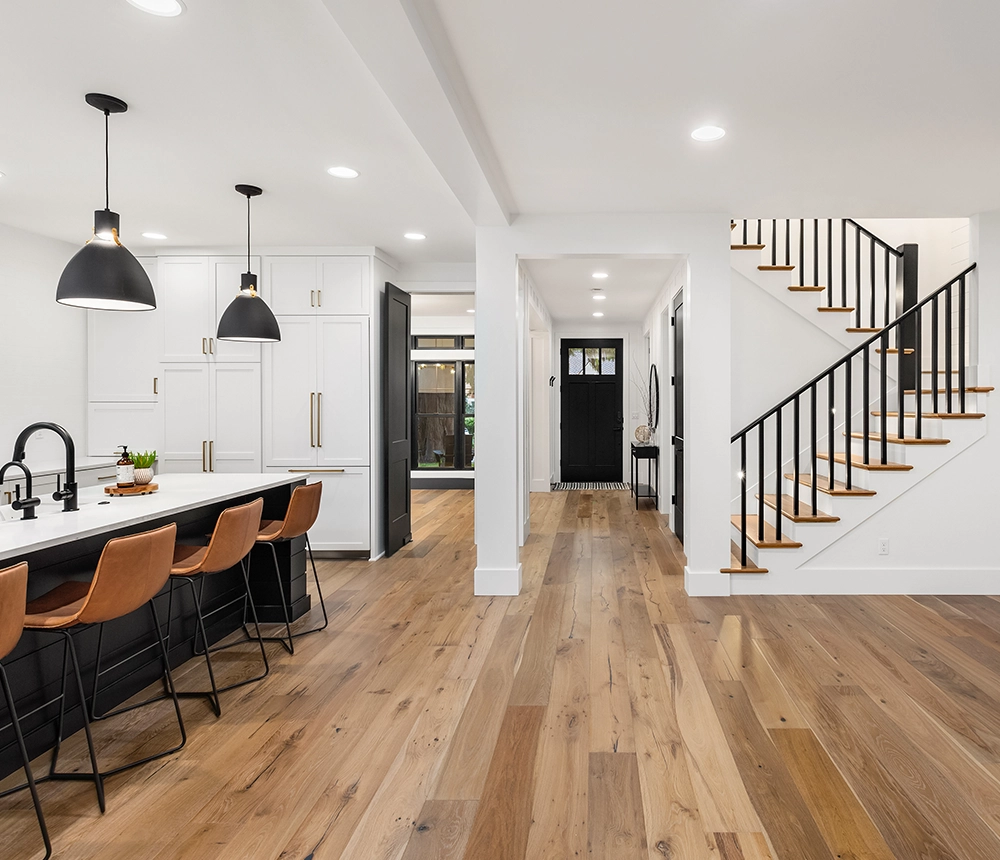 Scroll down to discover home remodeling options, process, and pricing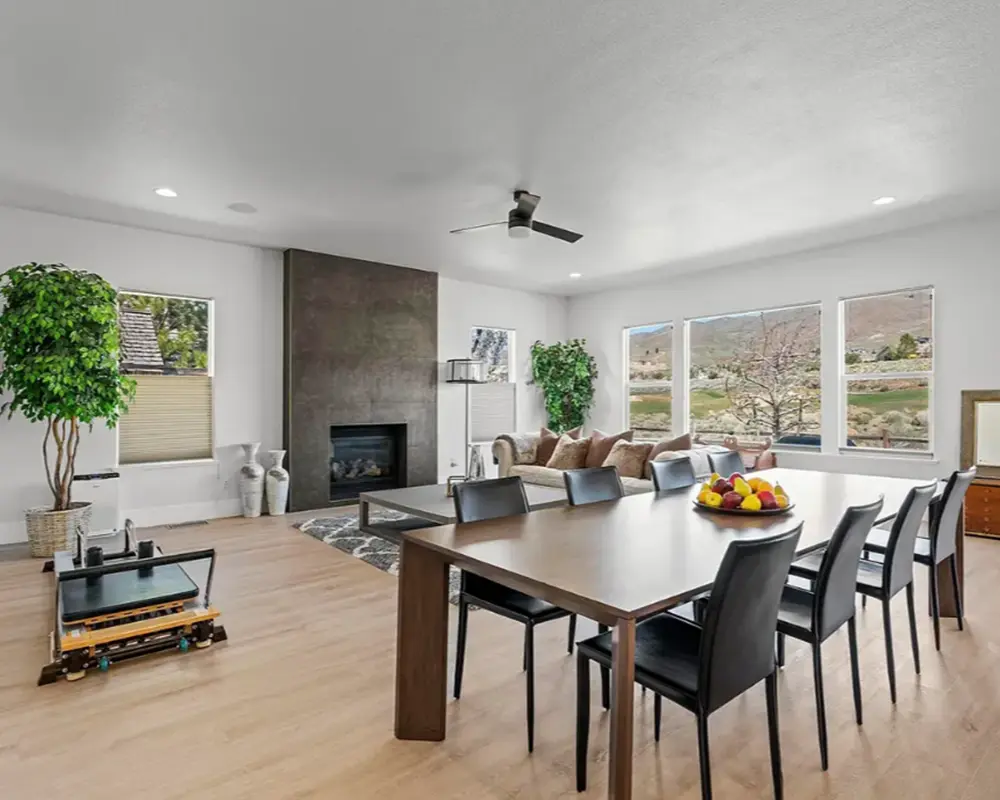 A Beautiful Home That Meets All Your Needs
Home remodeling is a great way to improve the functionality and aesthetics of your home. If you are cramped in your current space or feel your home doesn't look the way you want, we're here to help.

Once we understand your family's specific needs, we'll work together to find solutions that will help you maximize the space you have. When talking about style, we encourage you to express your own personal taste. We'll help coordinate new finishes with other items throughout your home that have significance to you.
With careful planning and execution, you'll soon be able to start living in your dream home.
Have every inch of your home beautiful and functional with these upgrades:
This Is How Your Home Can Look
Stay In The Know With Your Home Remodel
The timeline of your home remodel depends on the extent of the remodel. If you're only looking to have your kitchen remodeled, it will be completed in around 3 to 5 weeks. A bathroom remodel takes between 2 to 3 weeks. If your remodel includes multiple spaces, you're looking at a longer timeline.
We'll be able to give you an exact timeline for your remodel once we understand your project's specific and your needs.
If we are performing a project with a scope that covers a majority of the home or the entire home, it is ideal for the home to be unoccupied. Many of our clients choose to tackle the entire home in one shot immediately after purchasing and wait to move in until the work is finished.
Our team of talented in-house craftsmen as well as a select few trusted trade partners. Our extremely talented interior designer will work with you to map out 3D renderings of your perfect home space.
No; you don't need a permit for a home remodel in Nevada, unless we're modifying structural components of the home or performing major electrical or plumbing work.
Yes, we back our work up by a 3-year warranty. In the case of something happening that is within our control, we'll come and take care of it for you.
A Pricing Guideline For Your Home Remodel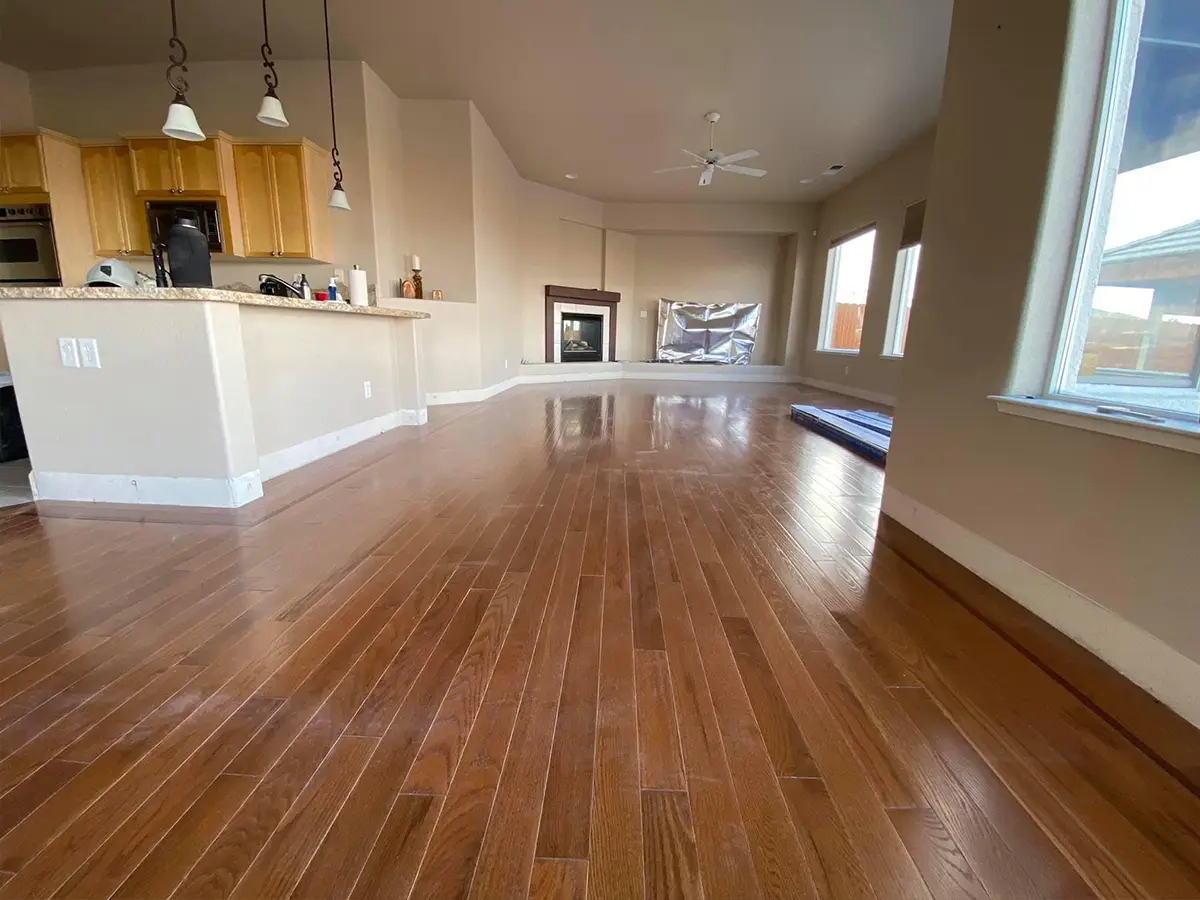 900 sq. ft. Hardwood Flooring Installation in Arrowcreek
This home remodel included:
This hardwood flooring project was quoted at $25k, with the flooring material being $7.75/sq ft.
Before
After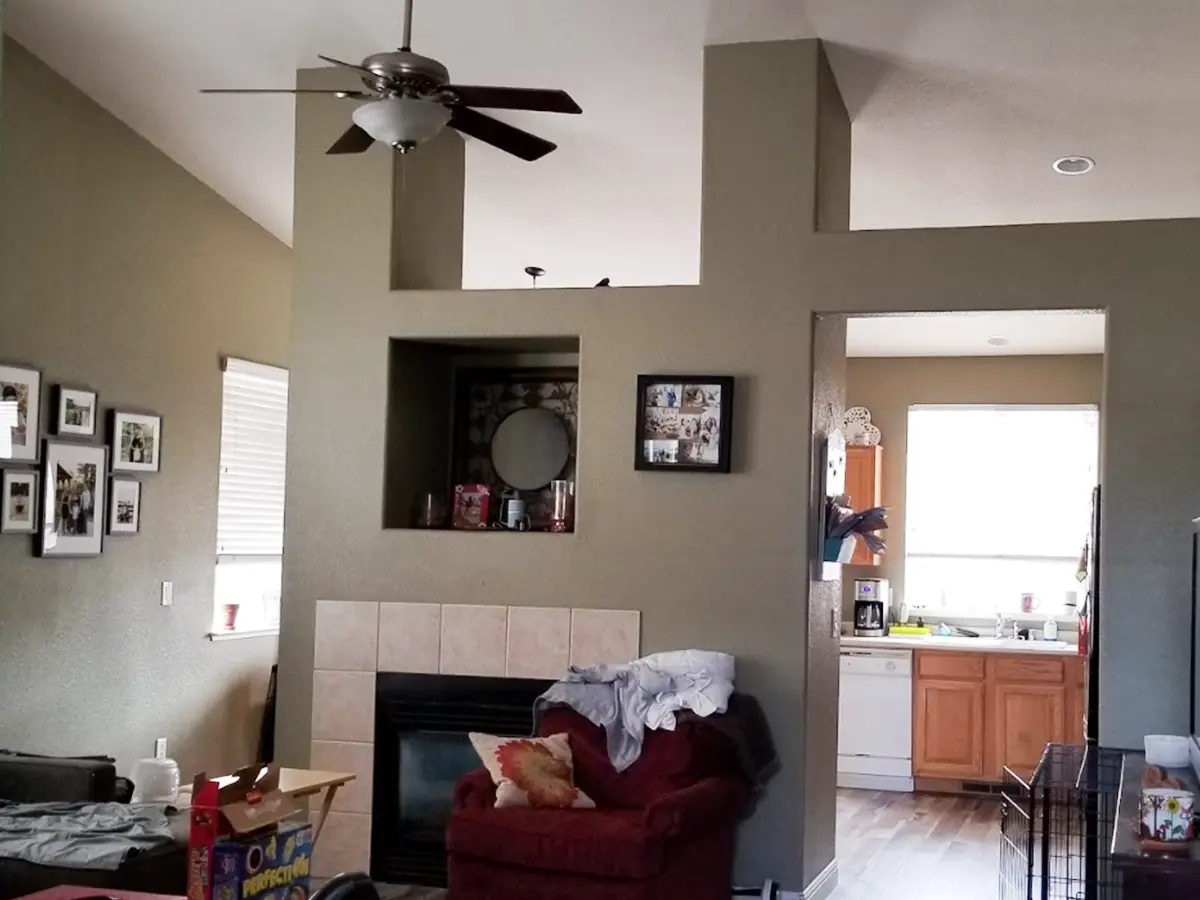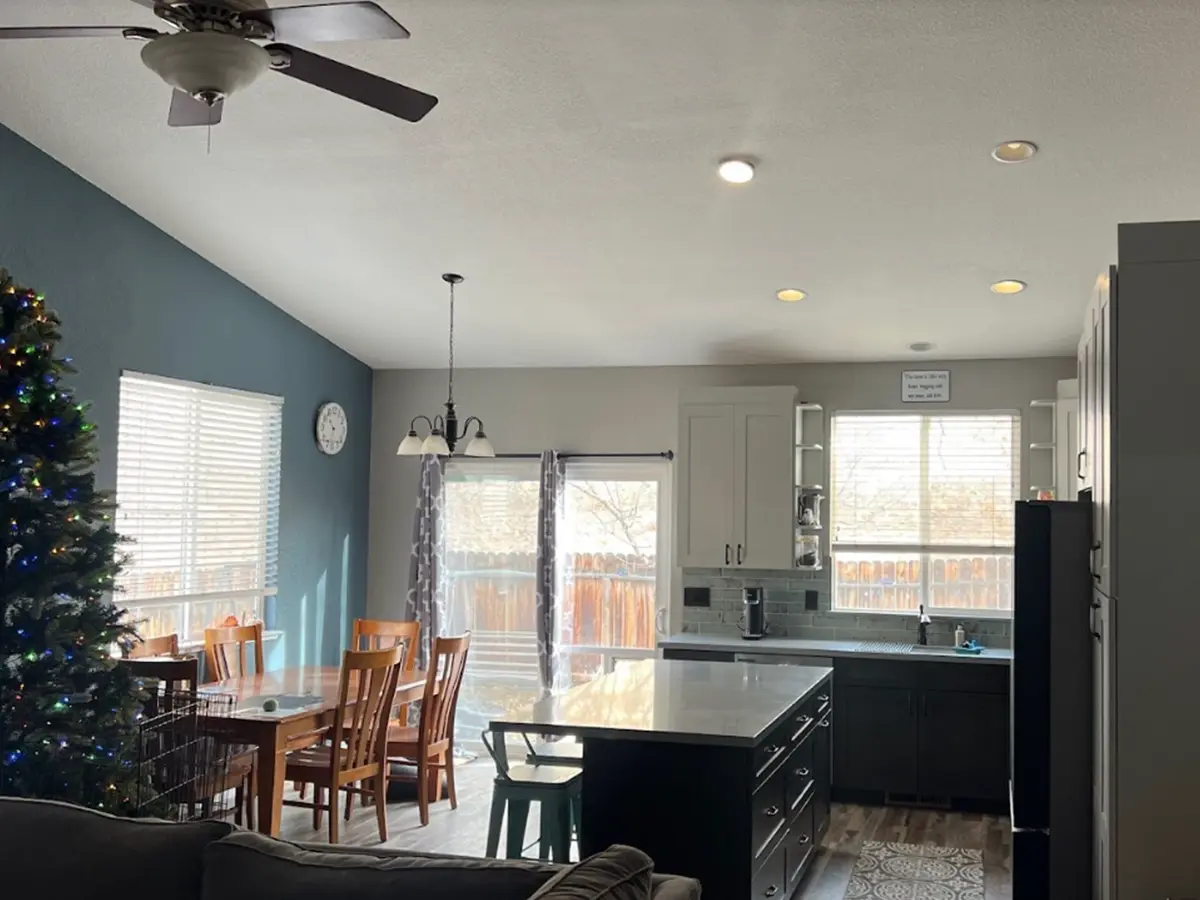 200 sq. ft. Open-Space Kitchen Remodeling
This remodeling project included:
This kitchen-living room remodeling project was quoted at $60k, where the custom cabinets were the most expensive item, at $25k.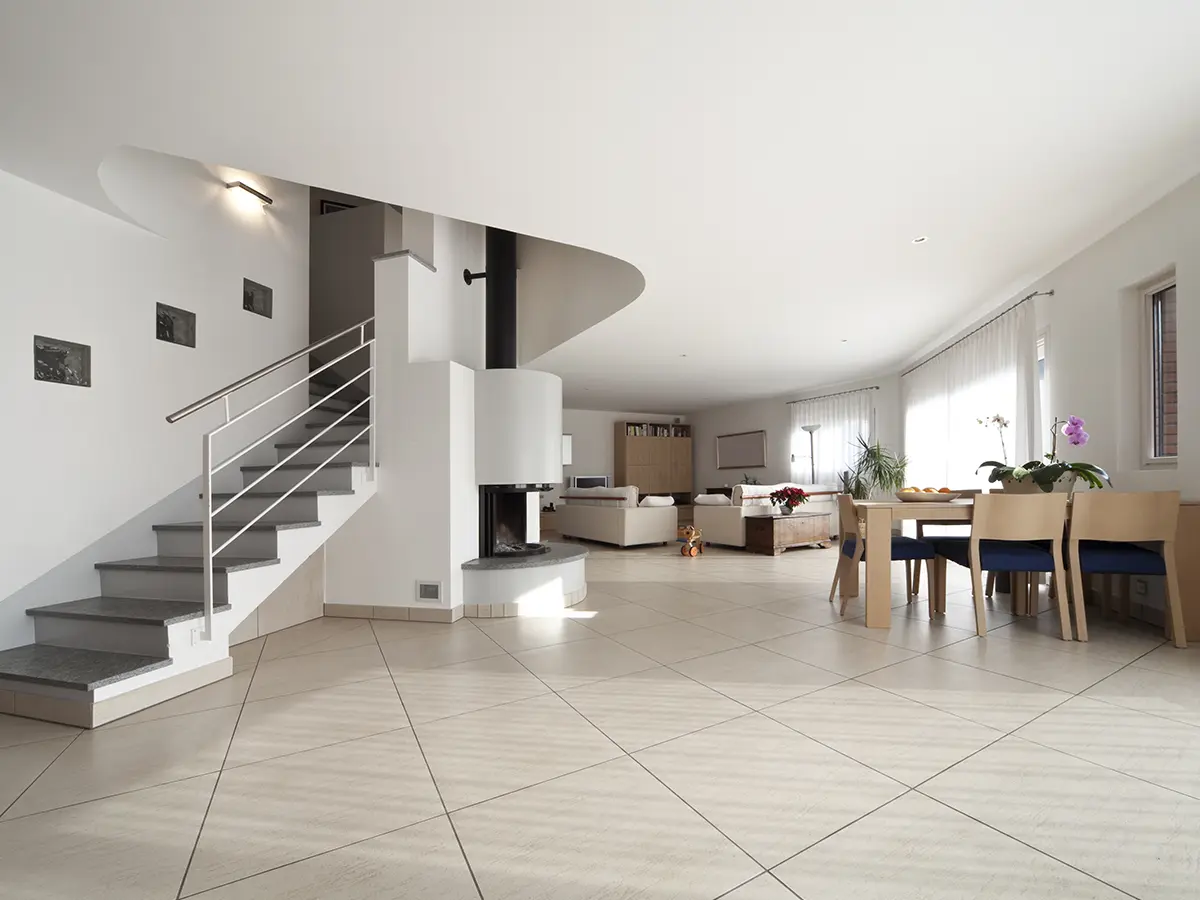 1500 sq. ft. tile flooring & stone stairs
This remodeling project included:
This remodeling project was quoted at $80k, where the most expensive item was the tile, at $9k.
Home Remodeling Financing
High Sierra is happy to partner with HFS to offer Home Improvement Loans. You can now build your dream kitchen instead of settling for good enough, all while maintaining your budget.
Implementing Your Stress-Free Design-Build Process
Have your remodel scheduled fast and completed on time, all while enjoying clear and consistent communication.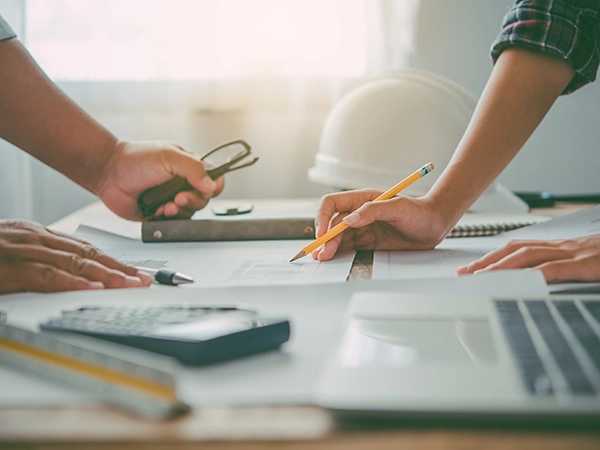 We listen to your vision and design your space from scratch with an interior designer.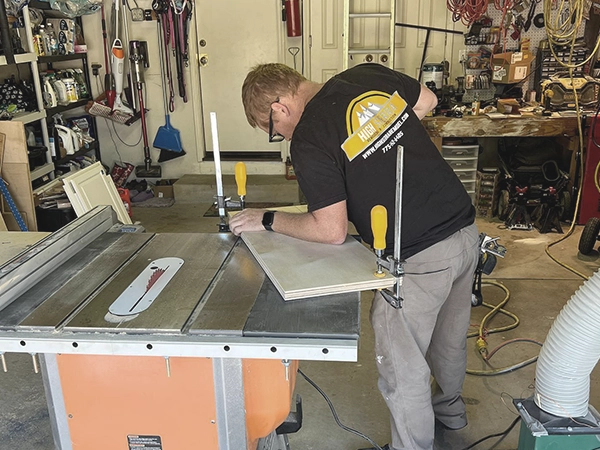 We get your remodel done on-time, on-budget, and with surprising perfection.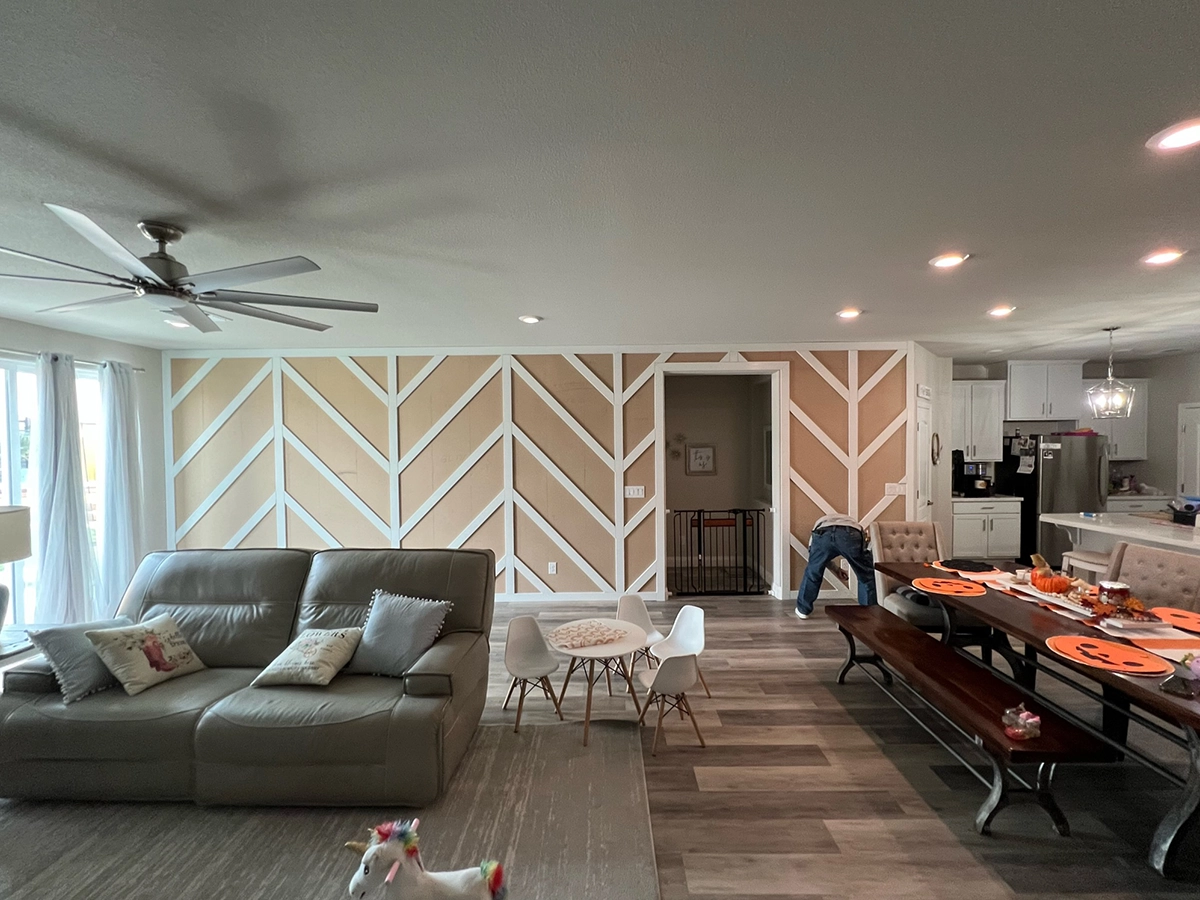 Live, laugh, and spend time with your family in a perfect home.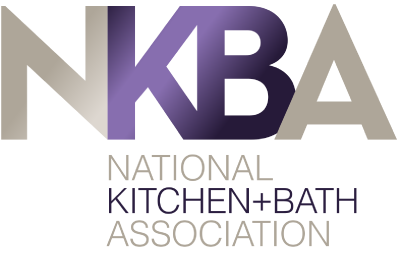 Expert Remodelers, At Your Service
Discover the advantage of our unrivaled expertise, innovative designs, extensive resources, and unwavering dedication to professionalism. As proud members of the NKBA, rest assured, your project will be executed with integrity and exceed your highest expectations.
Homeowners Like You Recommend Us
Learn What Their Experience Was Like
Travis and Jay are true pros. They were able to come out and give me a quote on short notice, they showed up to work exactly when they said they would, and they got the job done in the amount of time they said it would take them.
I'm very happy with my new shower. Overall a pleasant experience from start to finish. If you want the job done right, go with High Sierra.
Excellent experience! Work was performed exactly the way they said it would be, it was done in the time frame they stated and they were professional and courteous. The thing we were most impressed by was their cleanliness. I'm picky when it comes to this.
I expected dust and small debris and was fully prepared to not be able to use anything in the area they were working for the entire time frame.
To my surprise, not only did they take care to keep the dust from getting out of the area, they cleaned up and organized their tools and stored them out of the way so we could use most of the area, they cleaned up all small random debris, vacuumed hallways they used, and swept the front entry….and they did that every day for a week +. You can always tell the quality of someone's work by how they leave their work area each day and these guys are a standard people should work hard to live up to. Thanks again, will recommend and use in the future for sure!
A Home That Works For You And your Family
Let's get started on crafting that perfect home.
Working With High Sierra Brings You:
Working with the best tools, suppliers, and vendors in Nevada allows us to raise the standard of execution. We won't stop until every detail is perfect.
We listen to your every need to design and build a space that honors your every need and suits your family's lifestyle.
Live in your home worry-free knowing that we back up our work by a 3-year warranty. If anything within our control shows up, we'll fix it right away.
Get More Function For Your Lifestyle With A Well-Designed Remodel
We'll make sure to provide a 5-star remodeling experience.