For the best bathroom remodeling in Incline Village, NV, contact our team now and start your home transformation journey.
Living with an outdated bathroom can be inconvenient and unsatisfying, featuring worn-out fixtures, tired tiles, and dysfunctional plumbing. This drudgery is replaced by a sense of renewal and function when you remodel, bringing in modern fixtures, new tiles, and an efficient plumbing system that makes your daily routine a pleasure.
At High Sierra Remodeling & Construction, we specialize in transforming outdated bathrooms into spaces of comfort and style in Incline Village, NV. We provide comprehensive remodeling services, from design consultation to fitting, ensuring that your new bathroom is exactly as you envisioned – a perfect blend of form and function.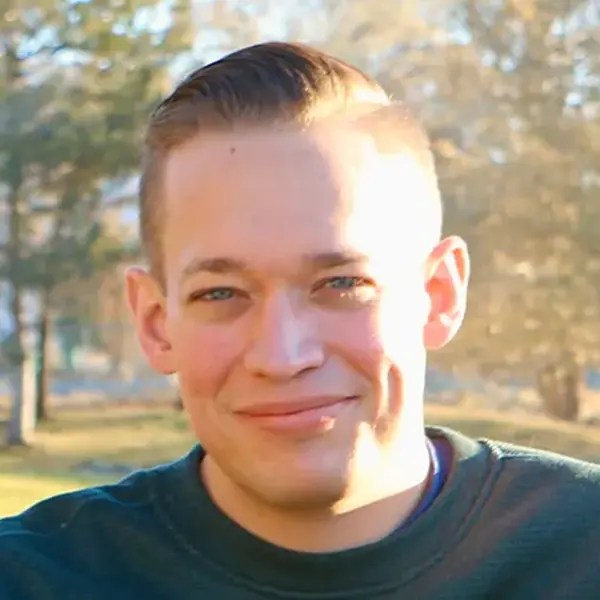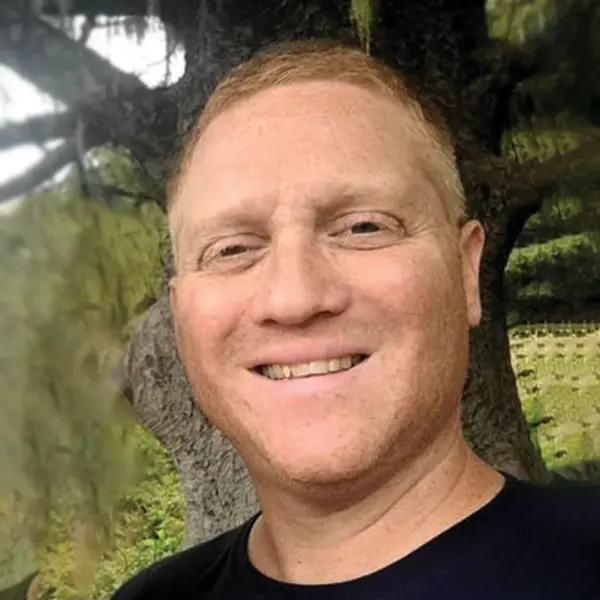 Travis Gunter & Jason Blazeff – Owners Of High Sierra Remodeling & Construction
Brought together by a desire to innovate and improve the construction industry, Travis and Jason created High Sierra Remodeling & Construction with a clear goal in mind: to make remodeling straightforward and easy for homeowners like you. Enjoy the complete design-build services that bring your home to modern standards!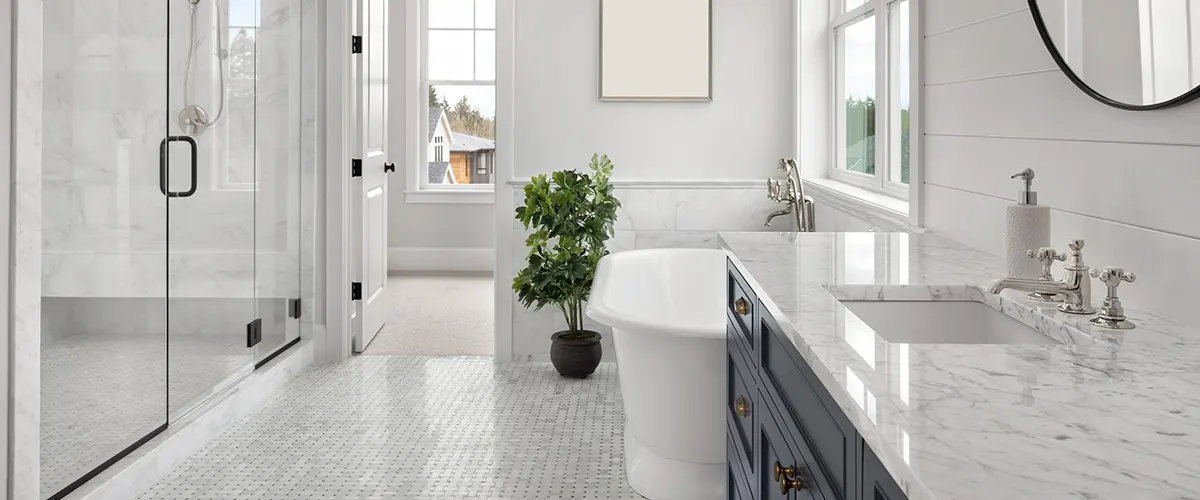 Make Your Bathroom Luxurious
We are your top choice due to our unparalleled commitment to quality, meticulous attention to detail, and impeccable customer service. High Sierra Remodeling & Construction brings your imagination to life, creating a bathroom that is not only beautiful but also fits your lifestyle perfectly.
Our comprehensive bathroom remodeling service includes:
Take A Peek At Our Past Bathroom Remodels
Dive into our gallery and explore the transformative power of our remodeling services. Witness how we've turned ordinary bathrooms into spaces of sheer luxury.
Ready to begin your bathroom transformation journey? Contact us now at (775) 242-6405 or send us a message by filling out our contact form. We look forward to helping you make your bathroom dreams a reality.
The Bathroom Remodeling Pros That Your Neighbours Recommend
At High Sierra Remodeling & Construction, we believe that our customers' satisfaction speaks volumes about our work's quality. Don't just take our word for it — read the testimonials from our satisfied clients who have experienced our top-notch bathroom remodeling services in Incline Village, NV.
High Sierra refinished our master shower in a very professional manner from start to finish. They suggested design ideas and recommended reliable local resources so we could select our materials first hand.
Their work ethic and craftsmanship are top notch. New shower and floor tiles were arranged before installation for best appearance. The end result is a beautiful and enjoyable new shower that increases the value of our home. We will contact High Sierra again for any remodeling work we decide to do.
Travis and Jay are true pros. They were able to come out and give me a quote on short notice, they showed up to work exactly when they said they would, and they got the job done in the amount of time they said it would take them.
I'm very happy with my new shower. Overall a pleasant experience from start to finish. If you want the job done right, go with High Sierra.
Average Home Remodeling Cost In Incline Village, NV
Our average-sized master bathroom remodel begins at $30,000 and covers all tile and fixtures. This includes a wide range of options for tiles, from elegant ceramic to luxurious marble, and fixtures that bring both style and functionality to your space.
If you're looking for something more lavish and high-end, we also offer larger bathroom remodels that can cost over $80,000. With these remodels, you can indulge in exquisite features like custom-made vanities, premium lighting fixtures, and state-of-the-art shower systems. The outcomes are truly remarkable, transforming your bathroom into a luxurious oasis.
If you want to get the best bang for your buck with excellent return on investment, we've got you covered. Typically ranging from 50% to 55%, our bathroom remodels not only enhance your daily living experience but also add significant value to your home. And with the help of our professional team, you can even maximize the ROI and take it to even greater heights.
So, whether you're aiming for a stylish and functional bathroom within a reasonable budget or dreaming of a high-end spa-like retreat, our expertise and attention to detail will ensure that your new bathroom exceeds your expectations.
Factors That Can Increase Your Bathroom Remodeling Cost In Incline Village, NV
While we strive to keep costs manageable, certain choices and needs may lead to a higher bathroom remodel cost. Here are some factors that can increase your bathroom remodeling cost:
| Type of Bathroom Remodel | Average Cost* | Average Time (Days) |
| --- | --- | --- |
| Half-Bath Remodel | $2,000 - $5,000 | 5 - 7 days |
| Full Bath Remodel | $6,000 - $15,000 | 10 - 14 days |
| Primary Bath Remodel | $10,000 - $30,000 | 15 - 25 days |
| Wet Room Installation | $11,000 - $18,000 | 10 - 30 days |
| Luxury Bath Remodel | $50,000+ | 15 - 30 days |
*Please note, the cost and timeline estimates provided above are general figures. Each project's specifics can cause significant variations in both price and completion date.
With High Sierra Remodeling & Construction's complete design-build services, you'll benefit from a streamlined process that combines both design and construction phases under one roof. This approach enhances efficiency, ensures seamless communication, and promotes better cost and quality control for your bathroom remodel project.
Worried About Time And Money? Don't Be!
At High Sierra, we understand homeowners' concerns about budget and time constraints. We're committed to delivering high-quality, timely, and budget-friendly bathroom remodels.
Investing in a bathroom remodel boosts home comfort, aesthetics, and value. With High Sierra Remodeling & Construction, expect an impressive ROI of 50-55% or more. Upgrade your bathroom and enjoy the benefits of a wise investment in your home.
At High Sierra, your time is of paramount importance to us. We ensure swift, efficient services that deliver your dream bathroom without unnecessary delays.
The Most Straightforward Bathroom Remodeling In Incline Village, NV
If you find the idea of a complete bathroom remodel in Incline Village, NV, overwhelming, worry not! We have devised a 3-step process to ensure a smooth and hassle-free experience.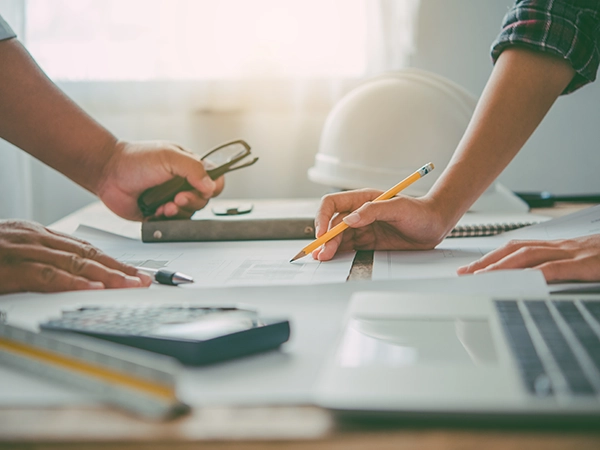 Reach out to us, share your vision, and let our experts design a bathroom that perfectly aligns with your style and budget.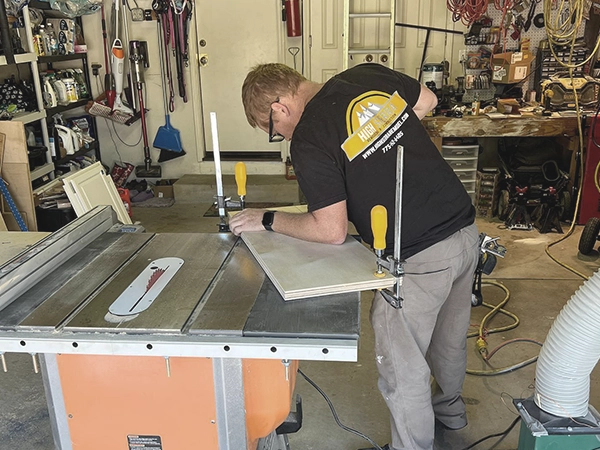 Once we have all the materials ready, our dedicated team will work tirelessly to not only meet but exceed your expectations, all within the agreed-upon project deadline.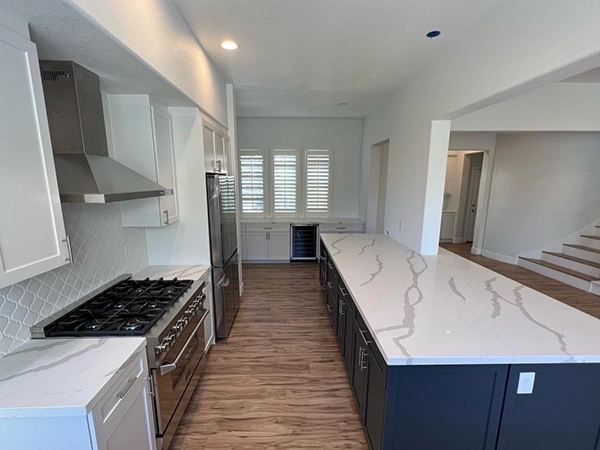 Wake up to streamlined mornings in your new bathroom, complete with upgraded fixtures, heated floors, and all the design elements you've always desired.
Bathroom Remodeling In Incline Village, NV - FAQs
A bathroom remodel involves several steps such as planning and designing, demolition of the old bathroom, installing new fixtures, plumbing and electric work, painting, and final touches. It encompasses replacing old elements with new ones, enhancing functionality, and improving the aesthetic appeal of your bathroom.
Yes, we stand behind the quality of our work. All our bathroom remodel projects come with a 3-year warranty. This warranty covers any defects in workmanship, giving you peace of mind that we're fully committed to delivering top-notch quality and stellar customer service.
No, you will not need to move out. Our team ensures minimal disruption during the remodeling process. We work efficiently and neatly, aiming to complete the project in the agreed time frame while maintaining your comfort and convenience.
Transform Your Bathroom into a Luxurious Oasis
Ready to upgrade your bathroom? Give us a call at (775) 242-6405 to kickstart your bathroom remodeling project. Our team at High Sierra Remodeling & Construction is here to provide you with a free estimate and answer any questions you may have. Get ready to experience a bathroom that combines comfort, functionality, and beauty.
Other Services You Might Be Interested In:​
Incline Village, NV, is a captivating haven nestled in the Sierra Nevada mountains. Rich in natural beauty, it's home to the mesmerizing Lake Tahoe, a world-renowned destination for crystal-clear waters and outdoor pursuits. The village boasts a multitude of landmarks, including Sand Harbor Beach, famed for its dramatic limestone formations, and the Diamond Peak Ski Resort, offering spectacular panoramic views. The Incline Flume Trail and Mt. Rose Trails bring hikers face-to-face with Nevada's picturesque wilderness. Meanwhile, the historic Thunderbird Lodge preserves the area's rich heritage, and the Hyatt Regency Lake Tahoe Resort provides luxurious accommodations.