Spend quality time with your family in a kitchen that serves all your needs. Proudly serving Reno, Sparks, Sun Valley, and more of Washoe County, NV.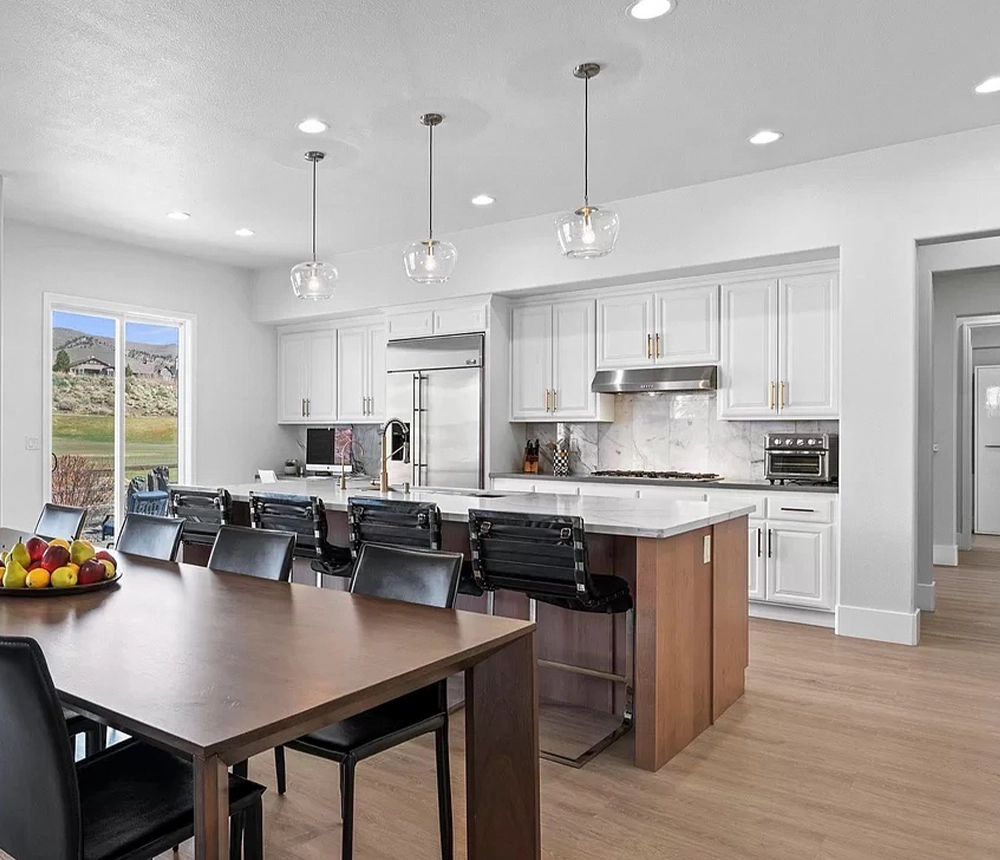 Scroll down to discover kitchen remodeling options, process, and pricing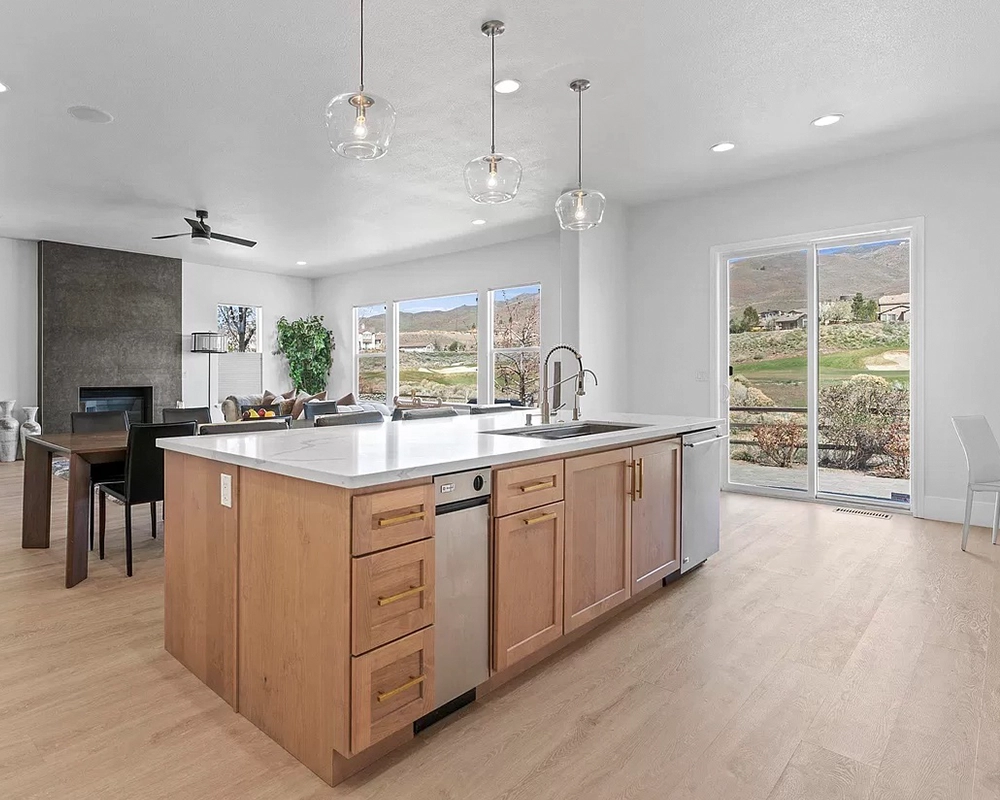 Let's Design And Build A Perfect Space For Family Gatherings
In the past, kitchens were for cooking and not much else. Today, they're about family first. From mornings spent finishing homework at the kitchen table to evenings eating dinner together, your kitchen is now the heart of your home.
Increase the functionality of your kitchen and make it more enjoyable for family get-togethers. With enough space for everyone, hosting big events like Thanksgiving or Christmas dinner won't feel cramped and crowded.
A modern, open-space kitchen will allow your family to enjoy each other's company without feeling cramped, and share in memories that last long after the holiday season is over.
Enjoy a spacious, functional kitchen with these upgrades:
This Is How Your Kitchen Can Look
Stay In The Know With Your Kitchen Remodel
Depending on the level of finishes, a majority of the work can be done within 2-3 weeks, with countertops following 2-3 weeks afterwards. This is because countertops are laser-measured after the cabinets are installed for a precision fit.

Once we understand what your project entails, we'll be able to provide a more exact timeline.
Many of our clients choose to relocate to a vacation home or visit family out of town while we remodel their kitchens – having the daily hub of your home unusable can be challenging – but moving out isn't required. We try to stay contained to the area of work.
A kitchen remodel starts at $40,000 and can reach upwards of $100,000 in larger spaces with the highest end appliances and cabinetry finishes available.
High Sierra's in-house specialists will complete a majority of the work, with trusted trade partners providing solid-surface fabrication and installation. Our team also includes an interior design specialist that creates and helps you visualize your kitchen before we build it. 
Typically, no, you don't need a permit for remodeling a kitchen in Reno or across Nevada, unless we are modifying structural components of the home.
Yes, at High Sierra Remodeling & Construction, we back our work up by a 3-year workmanship warranty. If anything that is within our control happens, we'll get out of our way to fix it.
A Pricing Guideline For Your Kitchen Remodel
Before
After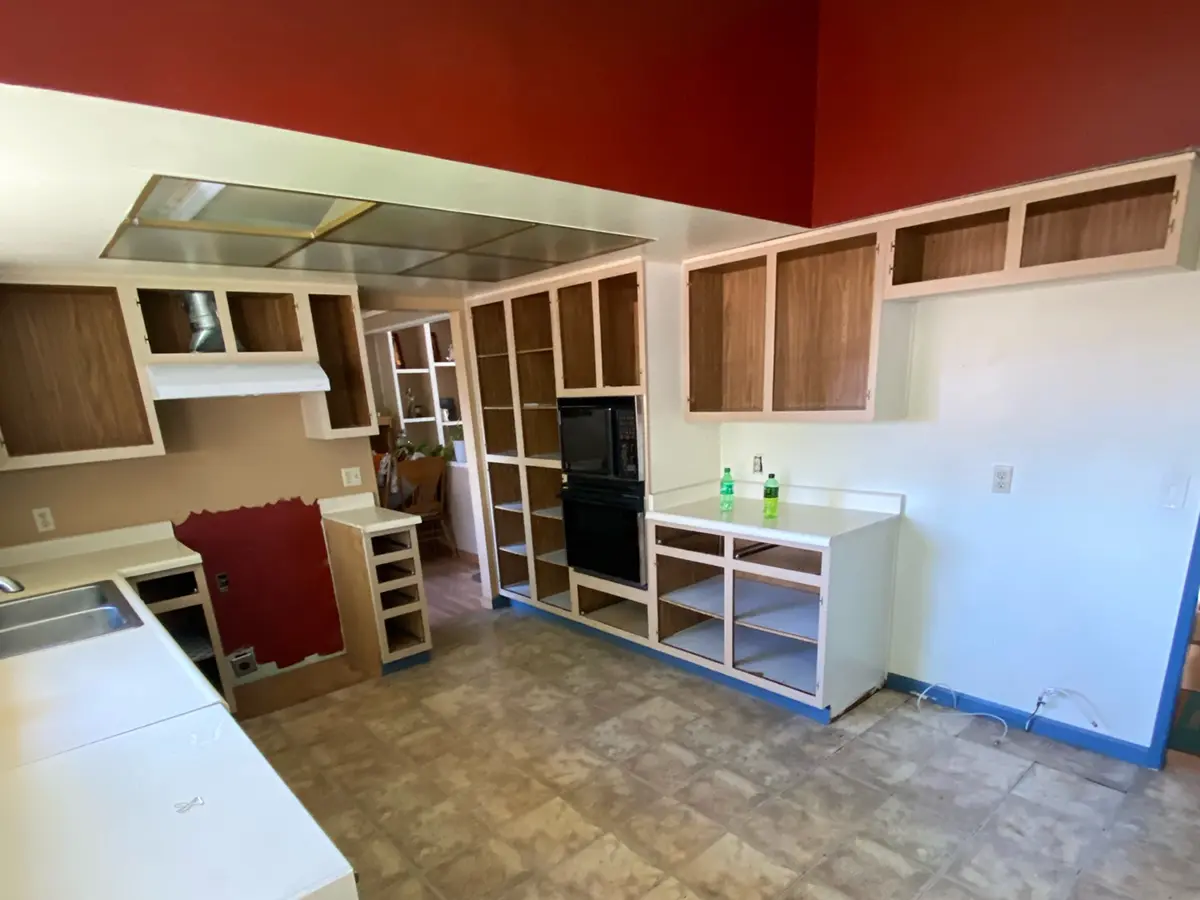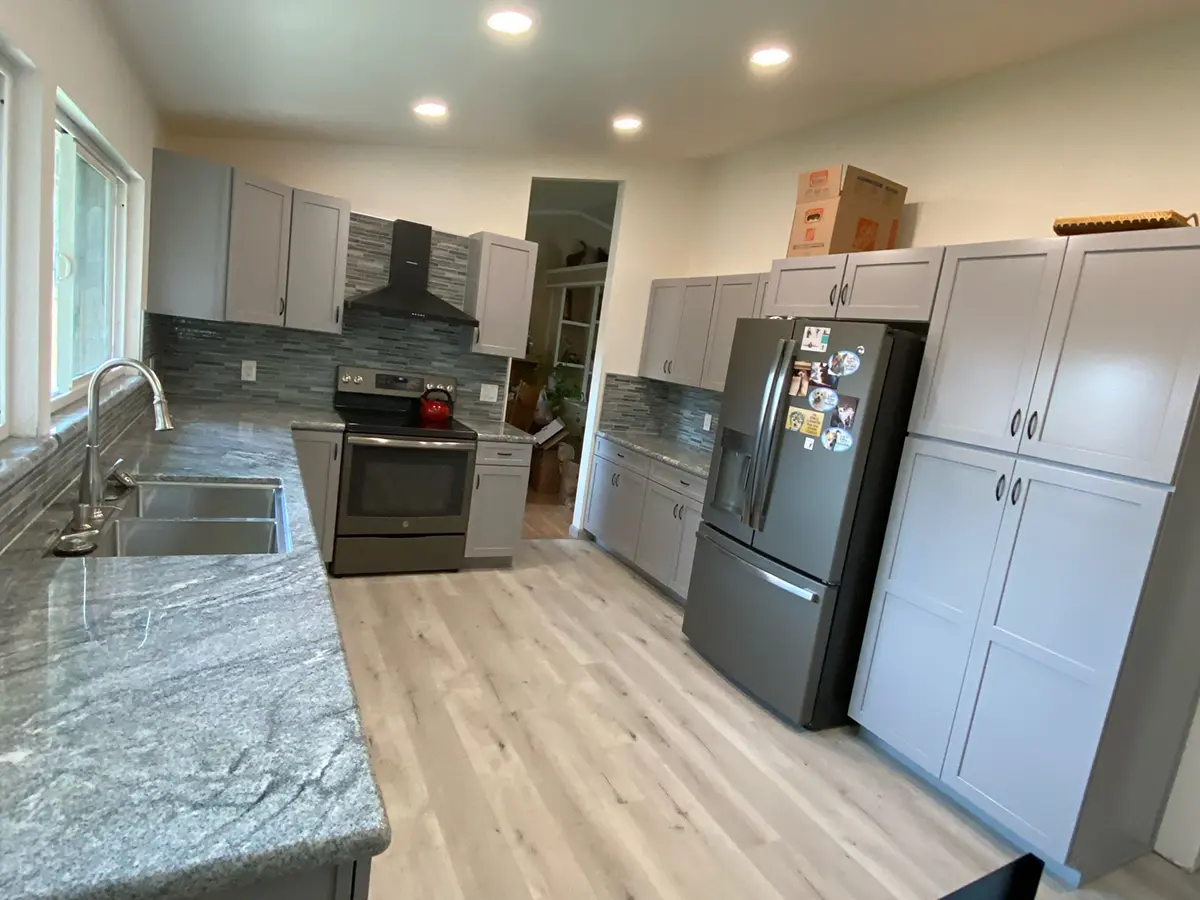 150 sq. ft. kitchen remodel in Sparks
This kitchen remodeling project included:
This kitchen remodel was quoted at $50k, where the most expensive items were the cabinetry at $25k, and countertops, at $4k.
Before
After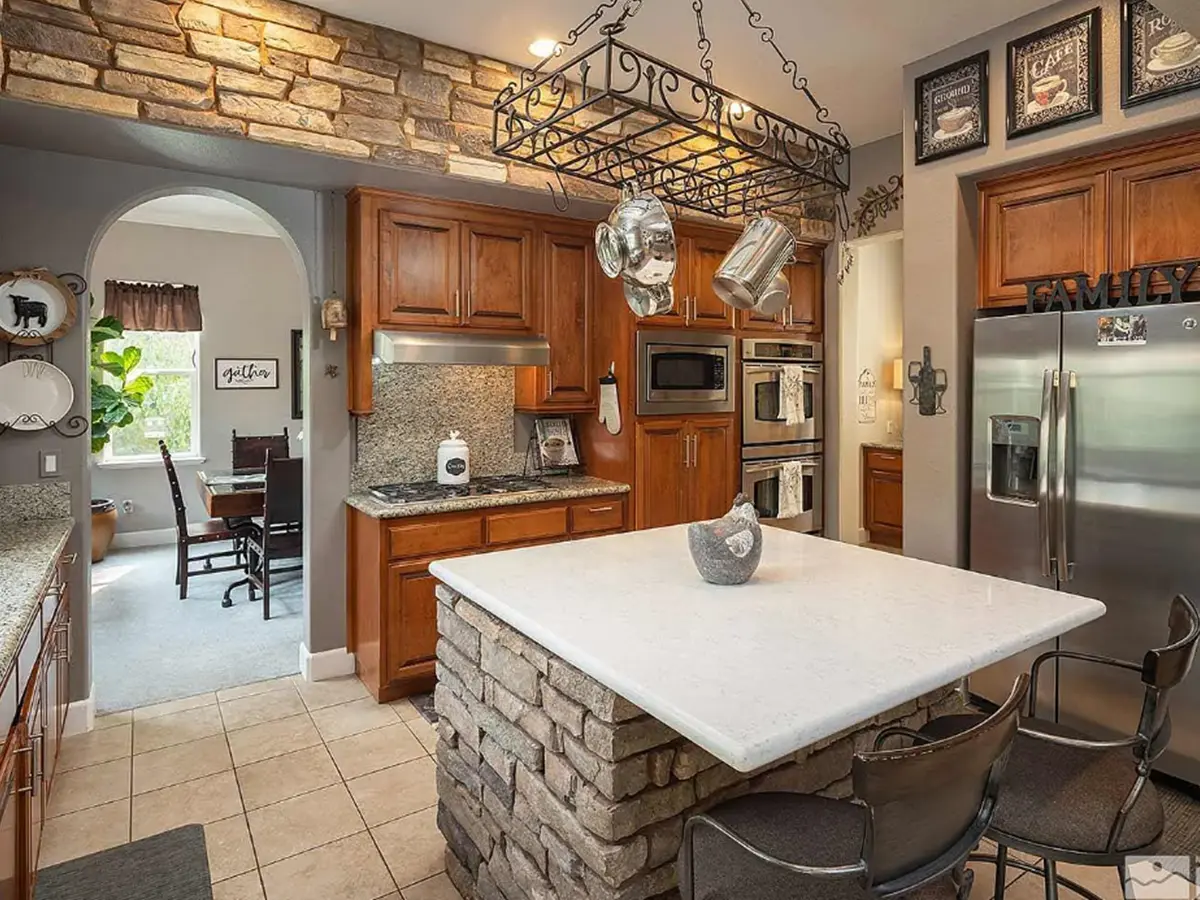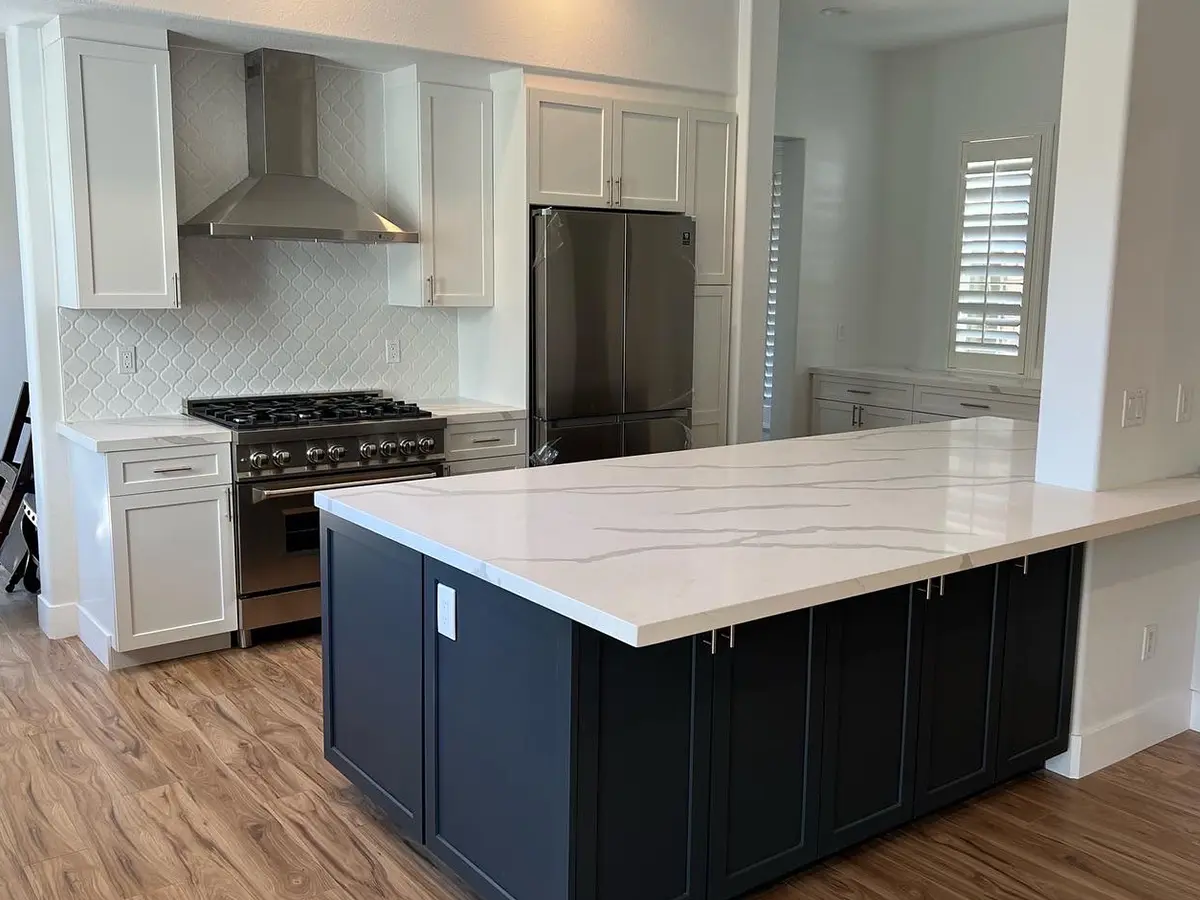 200 sq. ft. kitchen remodel in Somerset
This kitchen remodeling project included:
This kitchen remodel was quoted at $80k, where the most expensive items were the Z-Line 6 burner range, at $26k.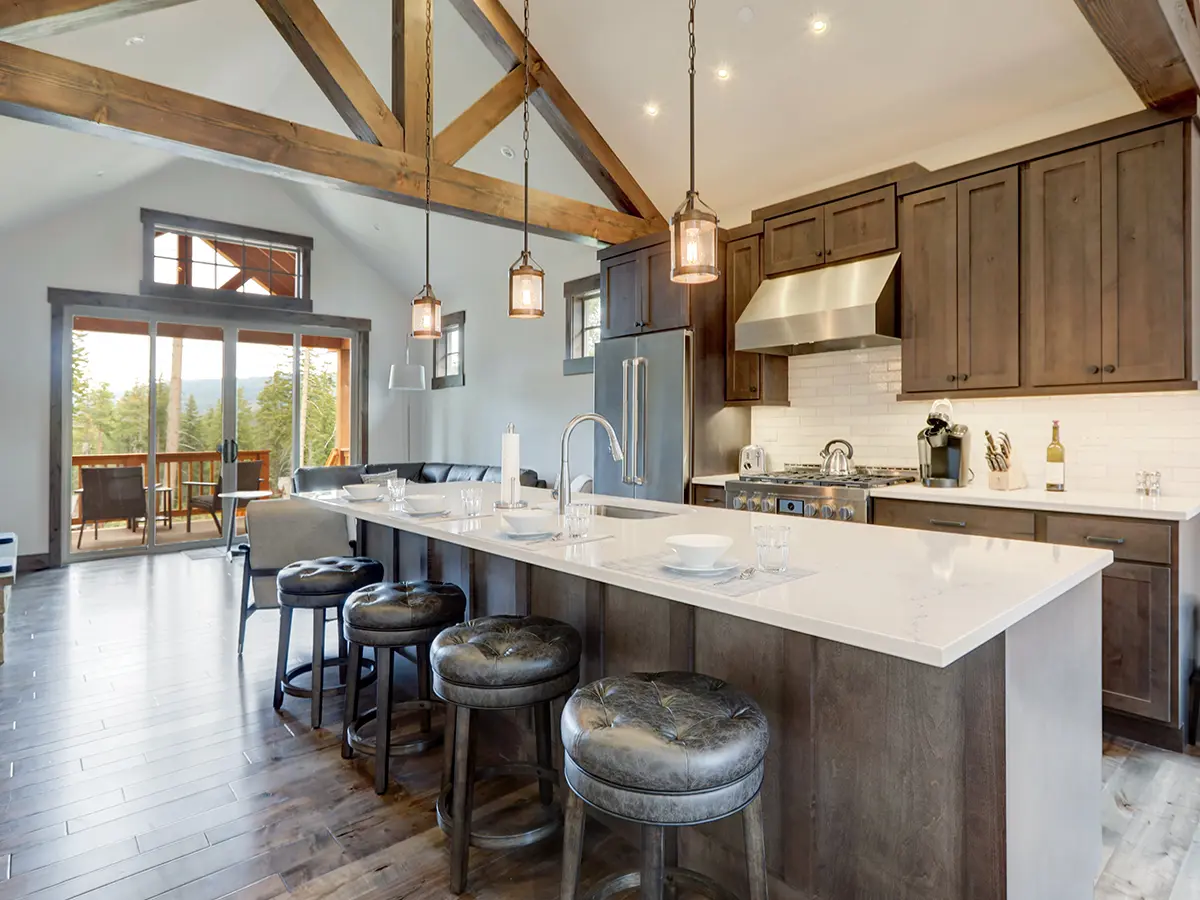 240 Sq. Ft. Kitchen Remodel In Tahoe
This kitchen remodeling project included:
This kitchen remodel was quoted at $90k, where the most expensive items were the custom cabinets, at $35k.
Kitchen Remodeling Financing
High Sierra is happy to partner with HFS to offer Home Improvement Loans. You can now build your dream kitchen instead of settling for good enough, all while maintaining your budget.
The design-Build Process That Does Everything For You
Have your kitchen remodel scheduled fast and completed on time, all while enjoying clear and consistent communication.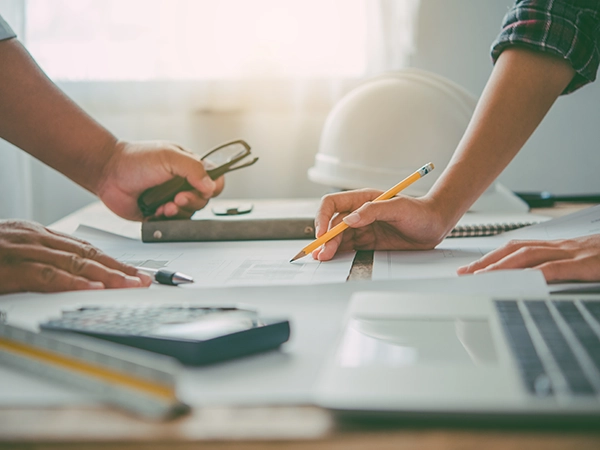 We listen to your vision and design your kitchen from scratch with an interior designer.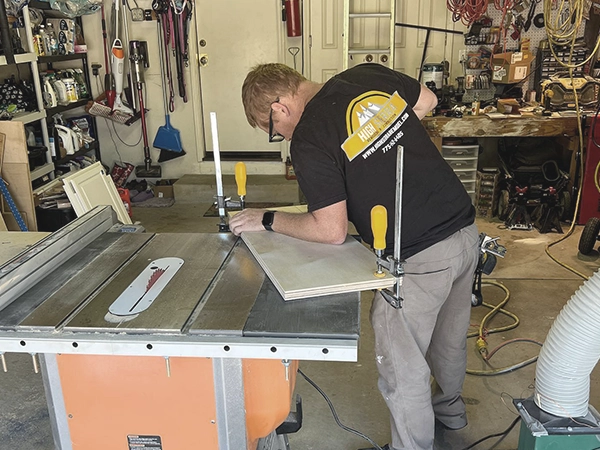 We get your remodel done on-time, on-budget, and with surprising perfection.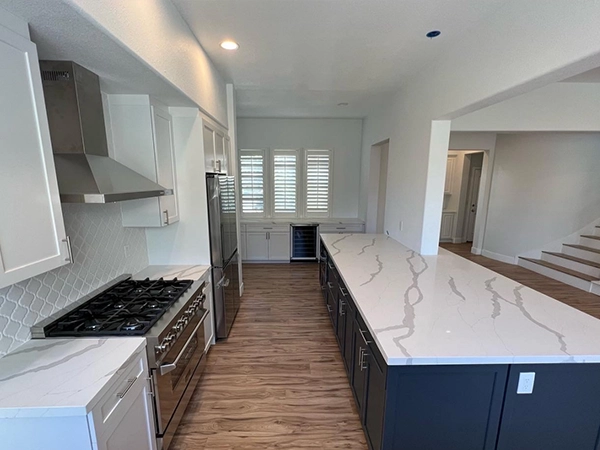 Cherish every meal and holiday in a kitchen that's perfect for your family.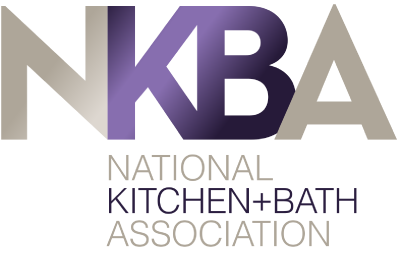 Unparalleled Expertise for Your Home Remodel
We are now proudly affiliated with the prestigious NKBA. With our unmatched expertise, exceptional design skills, access to premium resources, and unwavering commitment to professionalism, we guarantee a home remodel that makes the most of your home space.
Homeowners Like You Recommend Us
Learn What Their Experience Was Like
I can't say enough about them. I will start with how Travis and Jay were professional, helpful and reliable. I recently bought a house that was a rental for the past 10 years and let's just say it wasn't well kept. From the start to finish I was impressed with their work and ability to get the job done.
I felt comfortable with them doing the work and was very happy with the work. I was never worried about what I would find at the end of the day of their work, I knew I would be happy. They were able to start sooner than they thought and were done before the time frame. Travis always answered my million questions and was more than accommodating to me. Thank you for taking my nightmare of a house and giving me my dream home. I can't recommend these guys enough, you won't be upset if you hire them.
High Sierra Remodeling & Construction, not only professional at what they do but also reliable and dependable. We had our house completely remodeled (new kitchen, floors, new bathrooms, lighting, etc.) The quality of work was excellent! Travis and Jay and their whole team were great to work with, and very professional.
There were several trades involved in the overall construction and Travis & Jay made sure the work was coordinated so that there were no delays and kept the work flowing so that it was completed in our expected timeframe. Any homeowner choosing to work with them will be very pleased and extremely satisfied.
A Unique Kitchen For Your Unique Family
It's time for you to get that kitchen remodel your family's waiting for.
Working With High Sierra Brings You:
Working with the best tools, suppliers, and vendors in Nevada allows us to raise the standard of execution. We won't stop until every detail is perfect.
We help design and build your dream kitchen whether you already envision it or need curated ideas from our interior design specialist. 
Live in your home worry-free knowing that we back up our work by a 3-year warranty. If anything within our control shows up, we'll fix it right away.
Enjoy More Time With Your Family In A Kitchen That Serves Your Needs
We'll make sure to provide a 5-star remodeling experience.