Under Cabinet Lighting In Reno, Sparks, And More Of Washoe County, NV
Make cooking easier and safer both day and night!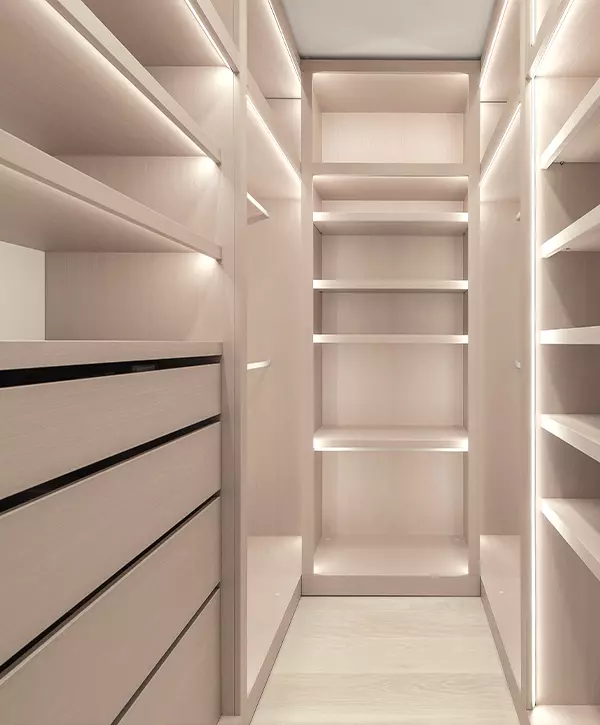 You step into your kitchen, the heart of your home, after a long day. As you flick the switch, the soft glow of under cabinet lighting fills the space, instantly creating a warm and inviting ambiance. The once shadowy corners are now beautifully illuminated, showcasing your culinary haven in all its glory.
At High Sierra Remodeling & Construction, we understand the transformative power of under cabinet lighting. With our expertise in kitchen remodeling, we're here to guide you through everything you need to know about this remarkable lighting solution.
As homeowners ourselves, we know that the kitchen is where the magic happens. It's where you prepare delicious meals, gather with loved ones, and create lasting memories. That's why we're passionate about helping you unlock the full potential of your kitchen space through the art of under cabinet lighting.
Enjoy the perks of a professional remodeling company, including: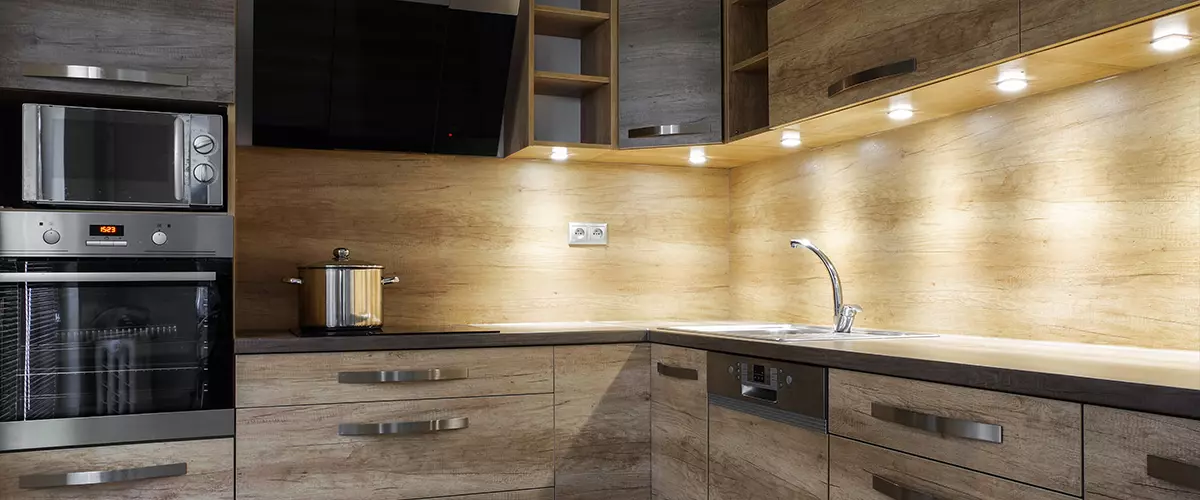 6 Benefits of Under Cabinet Lighting
Under cabinet lighting is more than just an aesthetic addition to your kitchen; it offers a multitude of benefits that can enhance your overall experience in the space.
Say goodbye to struggling with shadows and dimly lit countertops while preparing meals. Under cabinet lighting provides focused illumination exactly where you need it most – on your work surface. Whether you're chopping vegetables, measuring ingredients, or reading a recipe, the enhanced task lighting ensures optimal visibility, making your culinary endeavors easier and more enjoyable.
Imagine the soft glow of gentle lighting that creates a warm and inviting atmosphere in your kitchen. Under cabinet lighting adds a touch of elegance and sophistication, instantly transforming the ambiance of your space. Whether you're hosting a dinner party or simply enjoying a quiet evening at home, the subtle and soothing glow of under cabinet lights sets the perfect mood for any occasion.
Your kitchen is a reflection of your personal style and taste. Under cabinet lighting serves as a spotlight, drawing attention to your carefully chosen design elements. Illuminate the beauty of your custom cabinetry, showcase intricate tile work, or bring out the natural beauty of your countertops. With strategic placement, under cabinet lighting accentuates the visual appeal of your kitchen, turning it into a captivating masterpiece.
Traditional ceiling-mounted lights can often cast shadows and create harsh glare on your work surface, making it difficult to see clearly. Under cabinet lighting eliminates these issues by providing direct illumination from below, minimizing shadows and reducing glare. This improves visibility and makes your kitchen space feel more open, bright, and welcoming.
In today's eco-conscious world, energy efficiency is a key consideration for homeowners. Under cabinet lighting, particularly LED options, offers a highly energy-efficient lighting solution. LED lights consume significantly less energy than traditional incandescent bulbs, resulting in lower electricity bills and a smaller environmental footprint. With under cabinet lighting, you can enjoy beautiful illumination without compromising on sustainability.
Safety should never be compromised, especially in the kitchen where sharp knives and hot stovetops are involved. Under cabinet lighting plays a crucial role in creating a safe cooking environment. By illuminating your work area, it reduces the risk of accidents and enhances your ability to easily navigate the kitchen. Whether you're chopping, stirring, or pouring, the improved visibility provided by under cabinet lighting ensures you can work confidently and securely.
At High Sierra Remodeling & Construction, we're committed to helping you unlock the numerous benefits of under cabinet lighting as part of our kitchen remodeling services.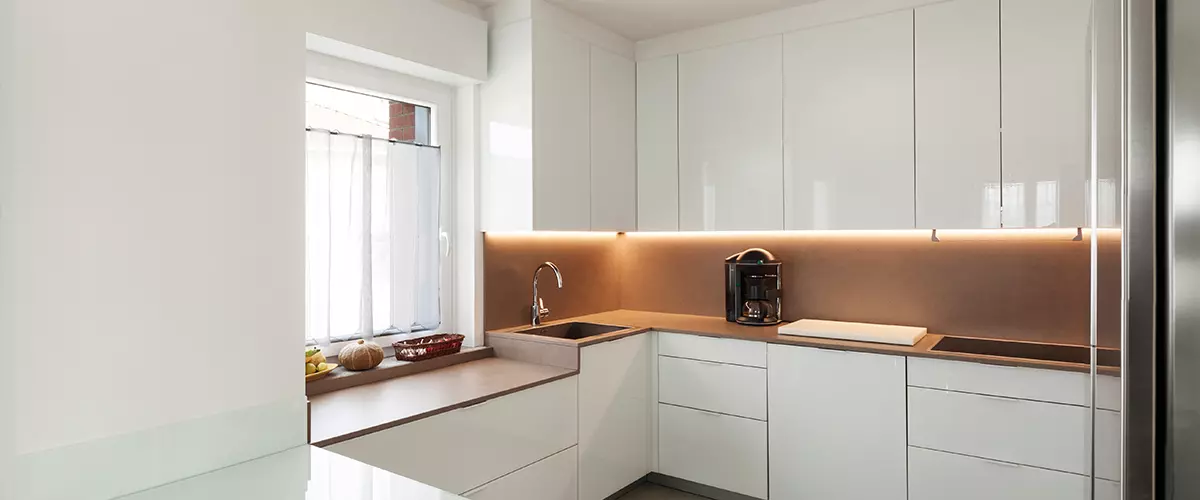 A Word From Our Past Customers
Here's what your neighbors say about working with a top-tier contractor!
High Sierra Remodeling & Construction, not only professional at what they do but also reliable and dependable. We had our house completely remodeled (new kitchen, floors, new bathrooms, lighting, etc.) The quality of work was excellent! Travis and Jay and their whole team were great to work with, and very professional. There were several trades involved in the overall construction and Travis & Jay made sure the work was coordinated so that there were no delays and kept the work flowing so that it was completed in our expected timeframe. Any homeowner choosing to work with them will be very pleased and extremely satisfied.
Worked with Travis on our project. Polite, professional, and proficient. Qualities we look for in a company. He was with us start to finish. Answered all of our questions in a timely manner and made us feel comfortable throughout the project. Recommend giving them a call for your next project.
Shedding Light on Different Types of Under Cabinet Lights
When it comes to under cabinet lighting, there's a wide range of options to choose from, ensuring you find the perfect fit for your kitchen. Let's explore a variety of under cabinet lights, each offering its own unique features and benefits: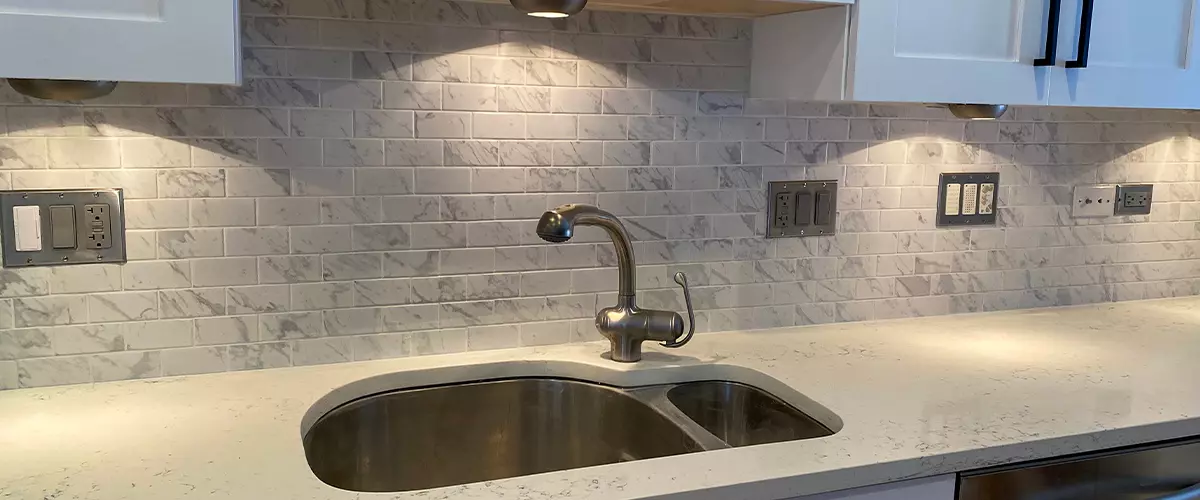 LED lighting strips are popular for under cabinet lighting due to their energy efficiency and versatility. These thin strips of lights come in various lengths and can be easily installed beneath your cabinets. LED light strips provide ample light, illuminating your countertops and creating a warm, inviting ambiance in your kitchen.
Puck lights are small, circular light fixtures that can be recessed or surface-mounted beneath your cabinets. These compact lights offer focused task lighting and are available in battery-powered or line voltage options. Puck lights are a bright idea for adding targeted illumination to specific kitchen areas.
Strip lights, also known as tape lights, are flexible strips with adhesive backing that can be easily installed along the underside of your cabinets. These versatile lights provide a continuous, even glow and are available in various lengths and colors. Strip lights are an energy-efficient solution, perfect for adding a touch of sophistication to your kitchen lighting.
Light bars are sleek and elongated fixtures that offer a seamless lighting solution for your kitchen cabinets. These slim lights are typically available in LED options, ensuring energy efficiency and longevity. Light bars provide uniform illumination, enhancing visibility and adding a touch of elegance to your kitchen space.
For added convenience and flexibility, battery-powered under cabinet lights are an excellent choice. These wireless lights eliminate the need for a power outlet, allowing you to place them anywhere you desire. Battery-powered models often come with features like remote control and adjustable brightness settings, giving you full control over your kitchen lighting.
Wall Switch or Motion Sensor
To further enhance the functionality of your under cabinet lighting, consider incorporating a wall switch or motion sensor. A wall switch allows you to easily control the lights with a simple flick, while a motion sensor detects movement and automatically turns the lights on or off. These convenient features make your kitchen lighting experience effortless and efficient.
Contact us to help you navigate every light fixture option, ensuring you find the perfect fit to bring your kitchen to life with the power of light.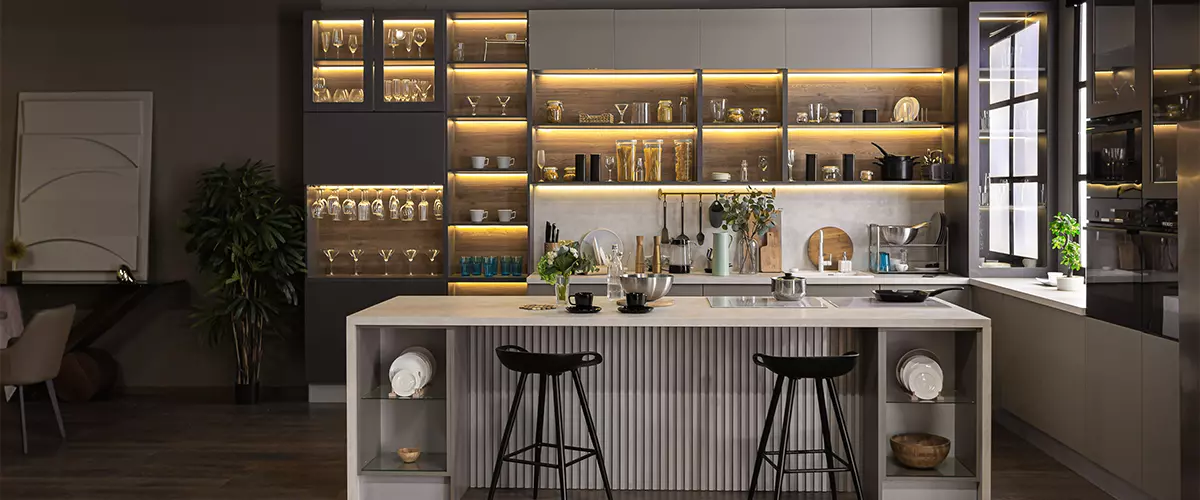 Under Cabinet Lighting FAQs
Illuminate Your Kitchen with High Sierra Remodeling & Construction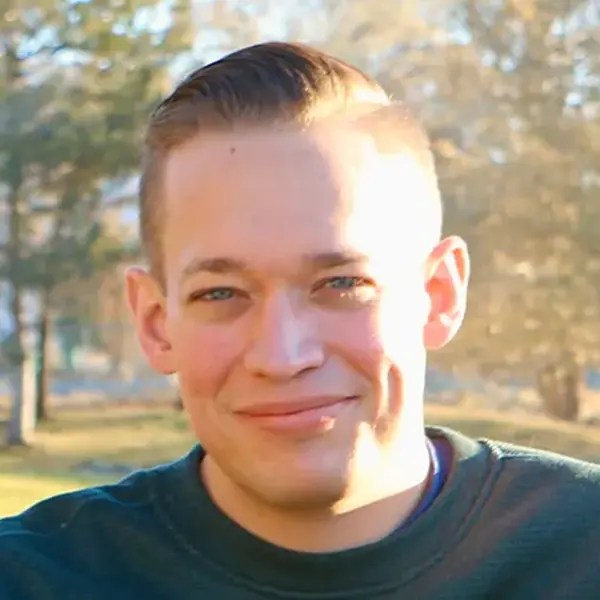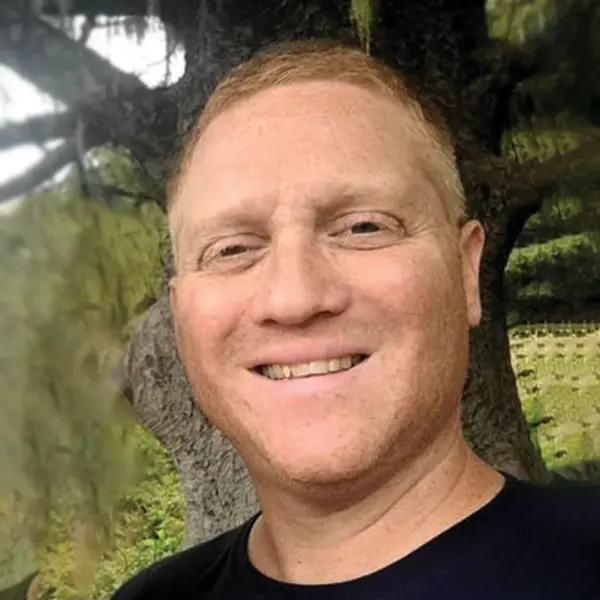 Transforming your kitchen into a beautifully illuminated space starts with High Sierra Remodeling & Construction. Our expertise in kitchen remodeling and under cabinet lighting allows us to bring your vision to life, creating a functional and visually stunning kitchen that exceeds your expectations.
Contact us today for a consultation, and let our team of professionals guide you through the process of illuminating your kitchen dreams.