If you're ready to start your bathroom remodeling in Montreux, NV, this might be your best shot at seeing your vision through with the help of a complete and quality service.
High Sierra Remodeling & Construction offers high-quality remodels in Washoe County, NV, with one goal in mind, to help homeowners like yourself boost the efficiency of their bathrooms and make them proud of this space once again.
We want to improve the standards of the remodeling industry, and we are willing to go the extra mile to ensure our neighbors receive a fair and transparent remodeling experience.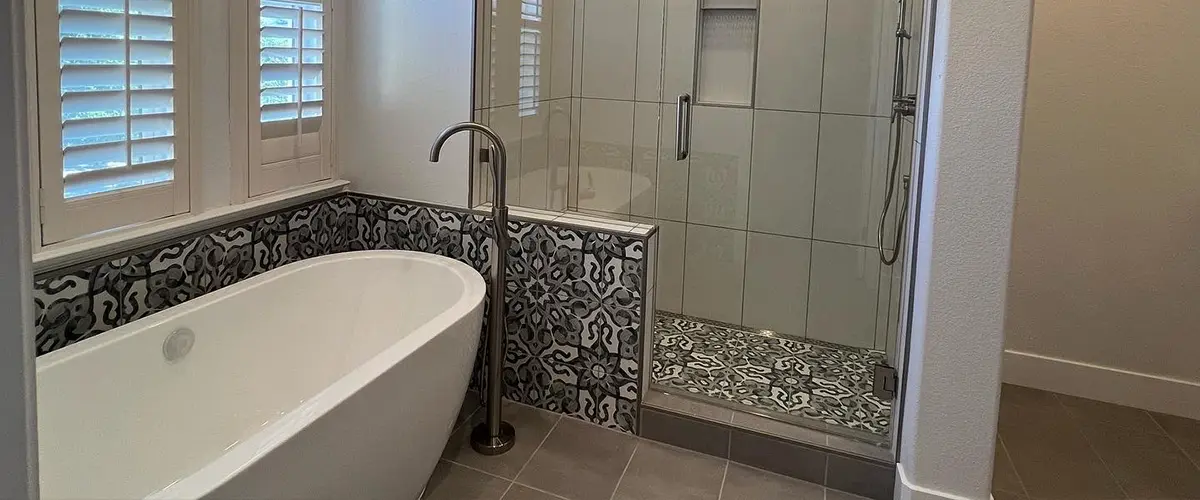 Get A New Bathroom With Extra Benefits
At High Sierra Remodeling & Construction, we work hard to ensure our clients have an experience fully tailored to their needs and preferences. We focus on providing top-notch craftsmanship and excellent customer service throughout your project, and we're bringing some extra perks to the table to make it happen.
Enjoy A Bathroom Tailored To Your Needs
You want your bathroom to be both practical and comfortable while also reflecting your personal style. Aesthetics are important, but functionality is crucial for your daily use.
You'll get a realistic 3D design of your new bathroom, so you can get a taste of it before spending any money on materials. This ensures we won't compromise beauty for quality and create a space that flows seamlessly and makes your day-to-day routine easier.
At High Sierra Remodeling & Construction, we specialize in designing and executing high-quality bathroom remodels throughout Washoe County, including Montrêux and surrounding areas. Our attention to detail ensures that every aspect of your desired bathroom will be reflected in the final product.
So if you want to see your vision come to fruition and enjoy a remodeling process designed exclusively for your particular needs, you're in the right place!
Homeowners In Montreux Love Their New Bathrooms
We have helped hundreds of homeowners achieve their dream of having a new, functional, and beautiful bathroom, all at a reasonable price! Here's what your neighbors say about having our pros on their project!
Travis and Jay are true pros. They were able to come out and give me a quote on short notice, they showed up to work exactly when they said they would, and they got the job done in the amount of time they said it would take them.
I'm very happy with my new shower.
Overall a pleasant experience from start to finish. If you want the job done right, go with High Sierra.
High Sierra refinished our master shower in a very professional manner from start to finish. They suggested design ideas and recommended reliable local resources so we could select our materials first hand.
Their work ethic and craftsmanship are top notch. New shower and floor tiles were arranged before installation for best appearance. The end result is a beautiful and enjoyable new shower that increases the value of our home. We will contact High Sierra again for any remodeling work we decide to do.
Type Of Upgrades And Materials
During our in-house consultation, we will walk you through all the available upgrades and materials so that you can be fully informed about your options for your bathroom remodel. The list is vast, so we'll make sure you have a clear understanding of everything. Let's see what the most common upgrades are for a bathroom remodel.
The bathroom vanity and the extra cabinets will help set the mood and style of your bathroom. You can't skip these upgrades in your remodel, so let's see some of your options.
For their master bathrooms, many of our customers in Montreux get double vanities with twin sinks. These are highly efficient and make mornings much quicker for you and your partner.
Single vanities are also great, especially for half bathrooms or powder rooms where you can't afford a larger one.
For materials, plywood is the best option you can get for cabinet boxes, and MDF cabinet doors will allow you to easily refinish them. If you want a more upscale material, hardwood vanities are beautiful and durable, but they'll cost more.
At High Sierra Remodeling & Construction, we recommend quartz counters because they are durable and resistant to stains, scratches, and chips, and they are also fairly easy to maintain. Quartz has all the benefits of natural stones without many of their downsides.
Granite is the second-best option for bathroom tops. Their style is usually harder to match in your space because of the stone's inconsistent pattern.
Butcher blocks are great for a small portion of the counter, acting like a cutting board. However, try to avoid laminate or butcher blocks as much as possible, as wood performs poorly in a space with so many spills.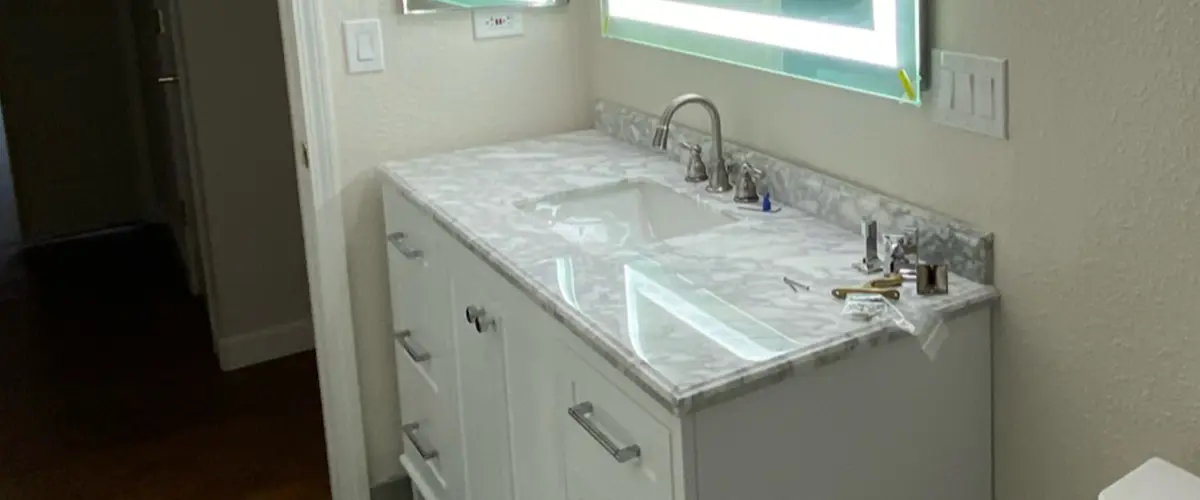 In Montreux, many homeowners focus on tub-to-shower conversions for their bathroom remodeling projects.
To improve both the functionality and appearance of your shower, consider converting your existing fiberglass pan shower into a curbless entry shower that features a matching tile floor and concealed drains. Additionally, more and more people are opting for freestanding soaking tubs as they provide ample space to relax and increase floor space for added comfort.
If you were thinking of jacuzzis and step-down tubs, know that these decrease in popularity because they create entry and exit hazards as we age.
The bathroom can face various issues related to the flooring. If the plumbing systems, drainage, or pipes are faulty, it can result in the rotting of the floor, growth of mold, or unpleasant odors.
Ceramic or porcelain tile is a great choice for bathroom flooring, but it's harder to install and pricier. Luxury vinyl tile and planks are becoming more popular, as they're easy to install, highly affordable, and they mimic the natural look of wood or stone.
Using hardwood floors in bathrooms is not recommended due to the high amount of water spills and moisture present in the room. Since wood has the tendency to absorb water, it can eventually rot over time.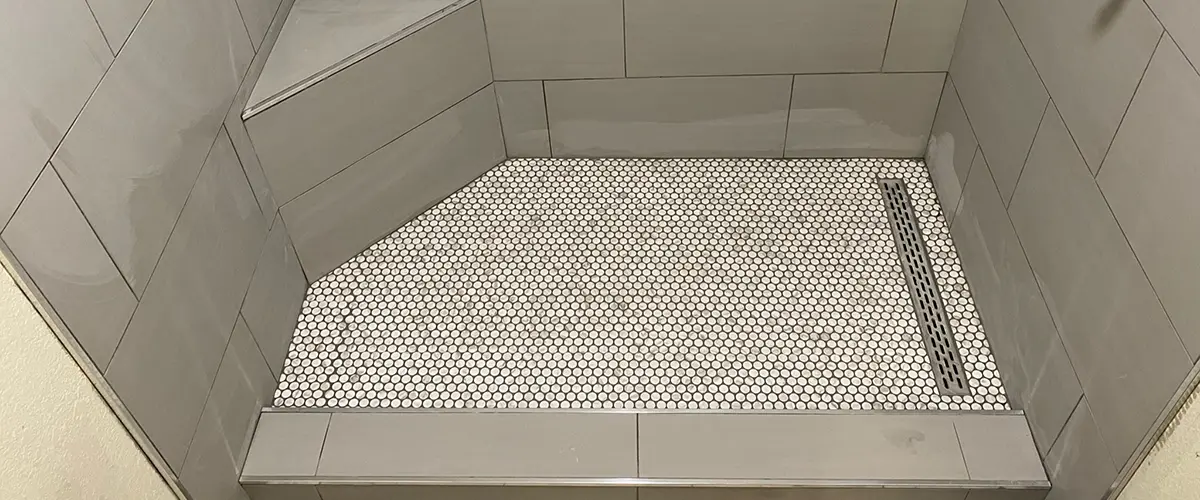 Upgrading your sinks and toilets is a great way to improve the look and feel of your bathroom at a very affordable price.
If you want your sink to become the focal point of your bath, choose a copper, marble, or granite bowl sink.
To achieve a seamless and smooth look for your bathroom countertop, opt for an undermount porcelain sink that matches the material of the counter. Although pricier, it will undoubtedly make a positive impression.
Pedestal sinks, wall-mounted sinks, and drop-in sinks are also common options, while for toilets, porcelain, ceramic, or acrylic remain the most common option.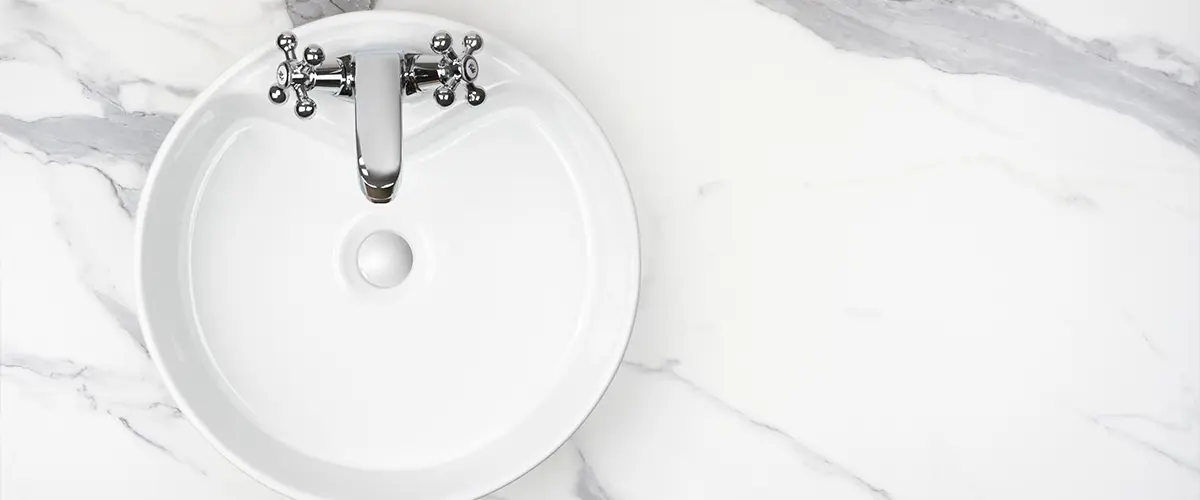 Other Upgrades For Your New Bathroom
Enjoy a luxurious bathroom with these latest upgrades:
Your Bathroom Remodel - Now Done 10x Easier
Your bathroom remodel will be fast, predictable, and effortless with us! We designed this process with your comfort and well-being in mind!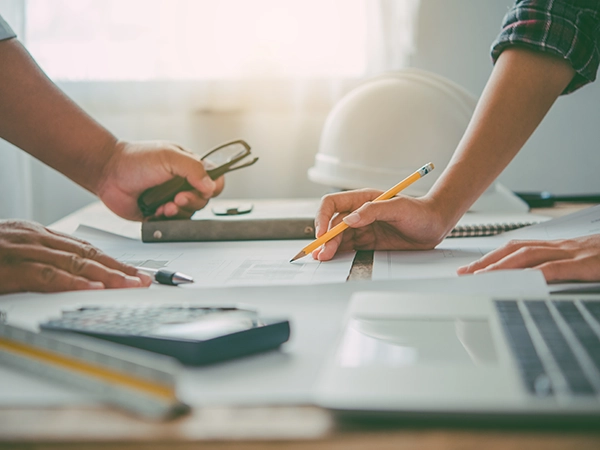 Get in touch with us, and let's discuss your project!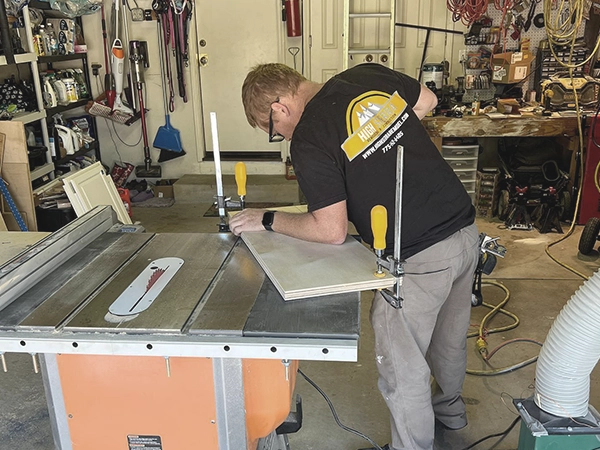 Watch us transform your bath and be in full control of everything!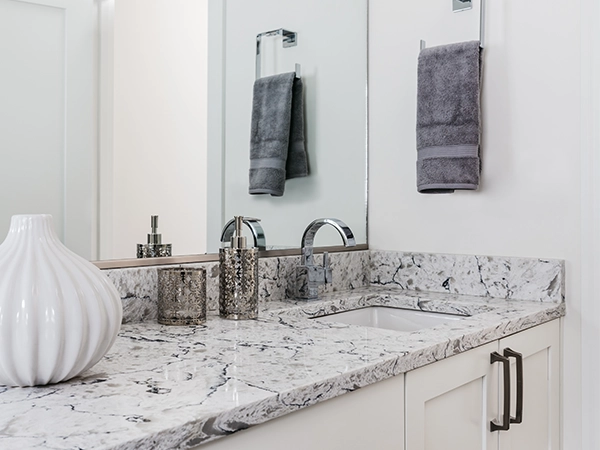 Your new bathroom is ready! Enjoy it!
Frequently Asked Questions
The average cost for a bathroom remodel in Montreux starts at $15k and can go up to over $60k for large, high-end bathrooms. Your choices and the total square footage of the space will largely affect the project's total cost. If you plan to change the layout of your bathroom, be aware that doing so will likely increase the cost of your remodel as it will involve moving around the plumbing and electrical system, plus the building permit fees.
If you're planning a bathroom remodel, you may need a permit from the city depending on the scope of work. At High Sierra Remodeling & Construction, we handle all the necessary paperwork and requirements for permits, so you don't have to worry about it and can enjoy a stress-free project.
The duration of your bathroom remodel will depend on the size of your bathroom and the extent of the remodel. Typically, most bathroom remodels take 3 to 4 weeks to complete.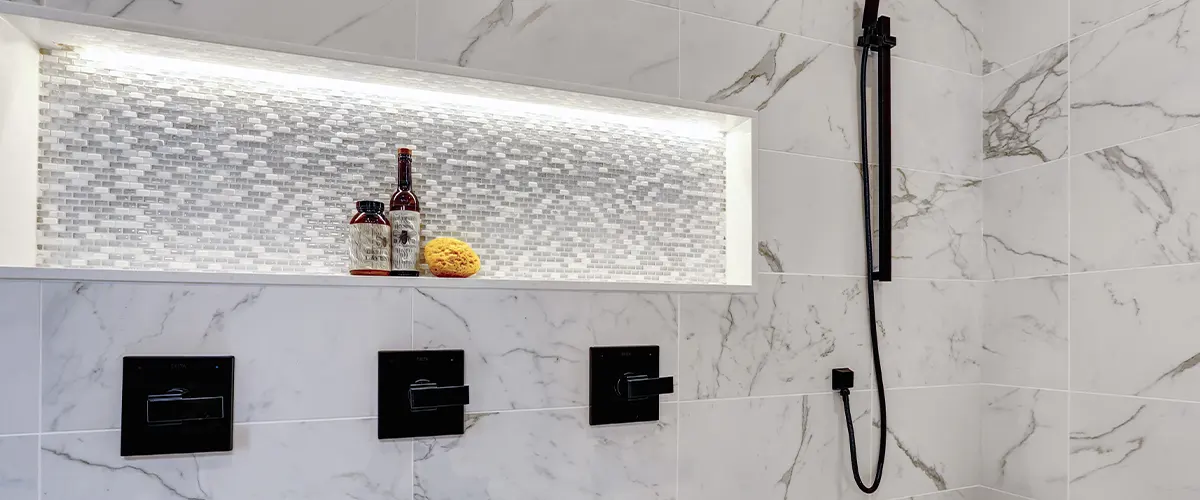 Let High Sierra Transform Your Bath In Montreux!
We understand that remodeling projects can be stressful, so we aim to ensure that your experience with us is smooth and enjoyable.
At High Sierra Remodeling & Construction, our focus is on you. Our core values ensure that you receive the best quality the industry has to offer.
We have the blueprint of a successful bathroom remodel and are ready to use it to give you your well-deserved bathroom upgrade.
You'll get:
Level-Up The Comfort And Functionality Of Your Bathroom