A warm welcome to High Sierra Remodeling & Construction – the best contractor in Reno! We are enthusiastic about making your bathroom remodeling dreams a reality and will be sure to exceed your expectations so that you're delighted with the new space. Let us show you why we stand out from all other contractors in town!
Our team of professionals is committed to maintaining an organized workspace and ensuring your safety throughout the project. Brace yourself for a marvelous surprise; with us around, it's only a matter of time until you're swept up in awe by the incredible transformation we will have achieved on your bathroom!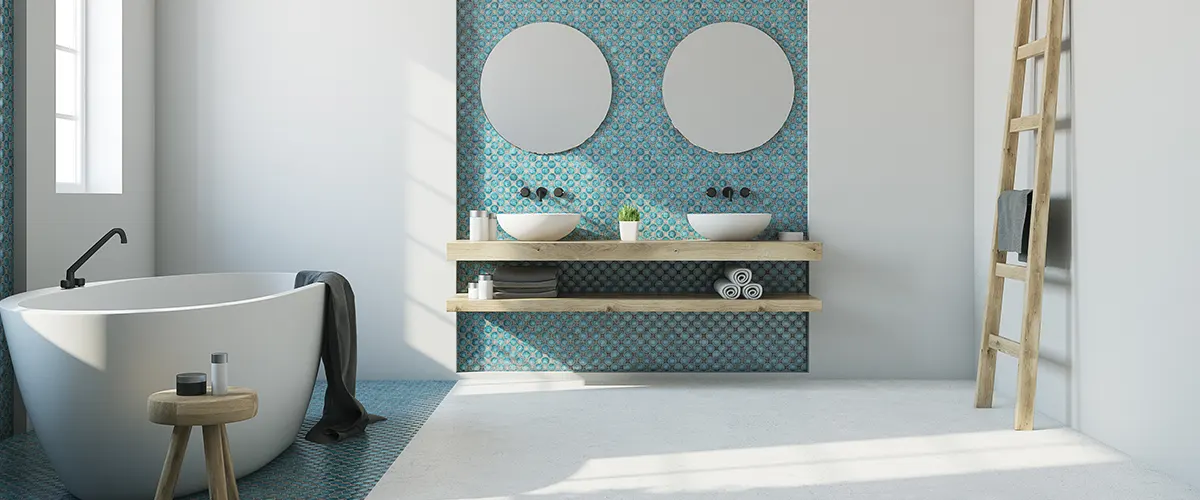 A Remodeling Company That Makes A Difference
Our commitment to excellence drives us, and we are passionate about our craft. We aim to exceed expectations with every project that we take on. Reno homeowners recognize this dedication as no other contractor in the area offers such a high level of quality service!
Besides a superior product, you'll also get:
Witness The Best Bathroom Remodeling Project
When it comes to your bathroom, both beauty and practicality should take priority since you spend so much time there. With people frequently coming and going — especially when guests arrive — not only must it be attractive, but it also has the capacity to handle abundant traffic without issue. Moreover, the cleaning process must be easy, with minimal effort.
Transform your guest bathroom into something extraordinary with High Sierra Remodeling & Construction assistance. Their proficiency and enthusiasm, alongside your creativity and supplies, will craft a lasting impression that won't soon be forgotten! Don't delay – design the ideal guest bathroom now!
Check out our services for bathroom remodeling in Reno! Work with the most sought-after remodeler in your area and witness your vision come through!
Reno Homeowners Are Falling In Love With Their New Bathrooms!
Homeowners in Reno are ecstatic about their remodeled bathrooms! No matter your style and desires, you can be confident that we'll go the extra mile to provide a top-notch product that will make you absolutely adore your renovation.
Travis and Jay are true pros. They were able to come out and give me a quote on short notice, they showed up to work exactly when they said they would, and they got the job done in the amount of time they said it would take them.
I'm very happy with my new shower. Overall a pleasant experience from start to finish. If you want the job done right, go with High Sierra.
Excellent experience! Work was performed exactly the way they said it would be, it was done in the time frame they stated and they were professional and courteous. The thing we were most impressed by was their cleanliness. I'm picky when it comes to this.
I expected dust and small debris and was fully prepared to not be able to use anything in the area they were working for the entire time frame.
To my surprise, not only did they take care to keep the dust from getting out of the area, they cleaned up and organized their tools and stored them out of the way so we could use most of the area, they cleaned up all small random debris, vacuumed hallways they used, and swept the front entry….and they did that every day for a week +. You can always tell the quality of someone's work by how they leave their work area each day and these guys are a standard people should work hard to live up to. Thanks again, will recommend and use in the future for sure!
Type Of Upgrades And Materials
At our on-site visit, we put the best bathroom remodelers at your service to help you select the materials, upgrades, and features that make the most sense in your new bathroom.
Now, let's look at the most common upgrades and materials.
Transform your Reno bathroom into a luxurious haven with the simple addition of new cabinets or vanities. With extra storage space, you'll create more room and elevate the ambiance of your entire restroom!
A double vanity would make for an ideal master bathroom, whereas more fundamental models best suit guest rooms. If you'd like to make a style statement in your powder room, go with bolder materials, such as hardwood and plywood mixed with MDF which offers better value than other options.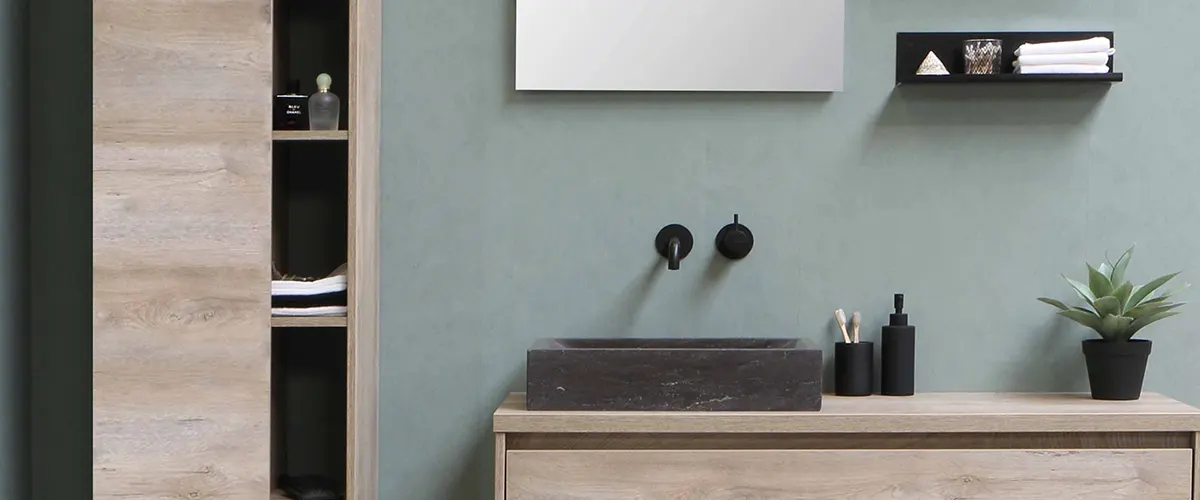 When devising your bathroom, the flooring selection should be a conscious decision. A well-crafted and visually appealing floor will make for an effortless transition from one segment to another in the room, thus uniting all components. Surprisingly enough, many turn to porcelain or ceramic tile as their go-to choice; however, if you're after something more sophisticated, then luxury vinyl planks (LVP) or tiles (LVT) could be just what you need!
Although hardwood floors may appear appealing, they don't always hold up well against moisture levels which bathrooms tend to have higher tendencies for – making them less than ideal options for this particular space.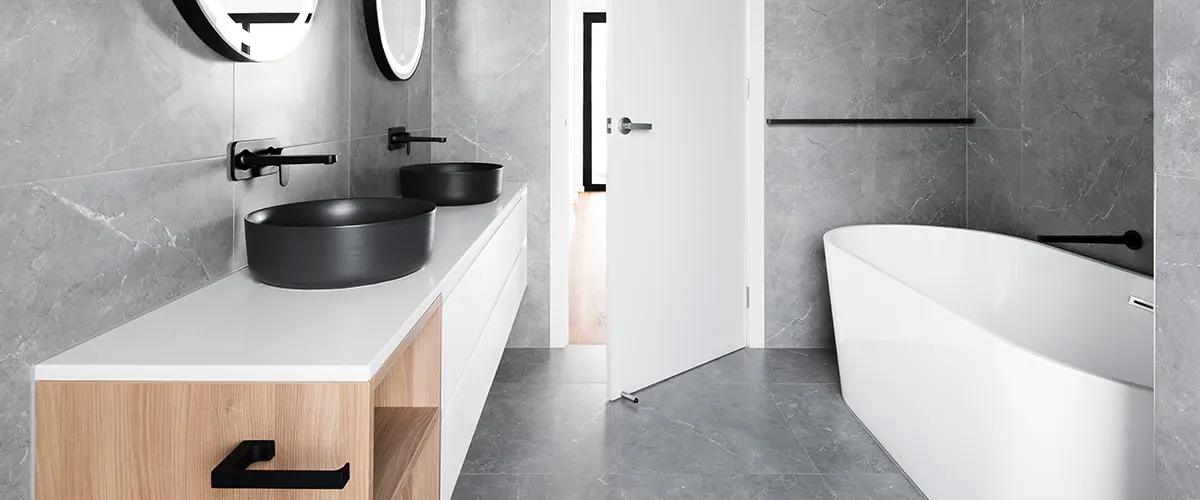 If you are in the market for a new bathroom countertop, choosing a low-maintenance and durable one is essential. Quartz stands out among other materials with its mold, mildew, crack resistance, and easy-to-clean surface. If you prefer another option, such as granite, soapstone, or marble, these natural stones always deliver beautiful results too!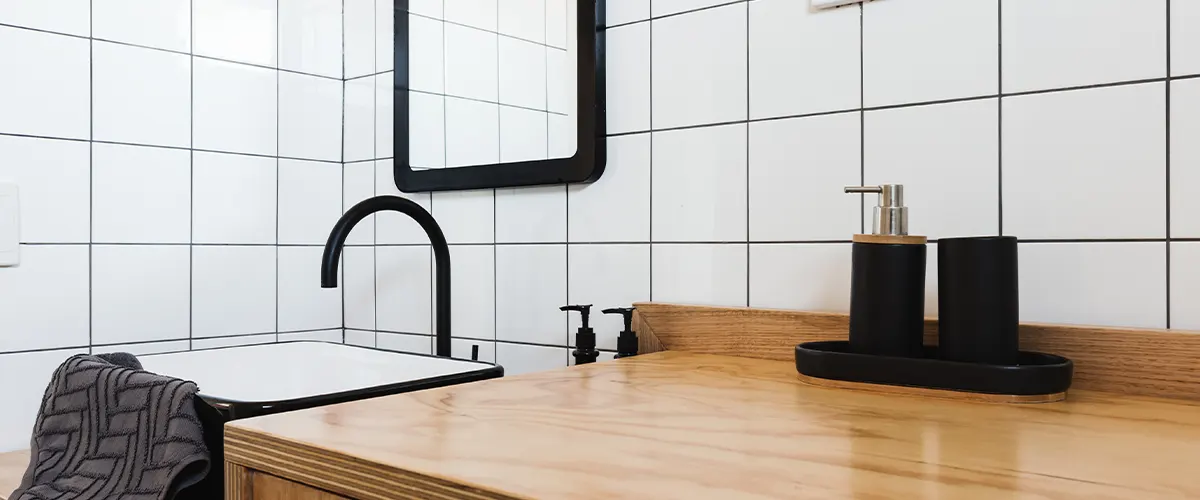 Despite having a similar purpose, the kitchen and bathroom sinks serve different needs. The former must be big enough to fit large cookware and allow you to move efficiently in a small area; while the latter should have an attractive design that complements your existing decor.
The most sought-after types of sinks for bathrooms are undermount sinks and vessel sinks.
Undermount sinks leave a more even surface for the countertop. Though they are more expensive and require greater installation efforts, they also offer several other benefits, such as being elegant and enhancing bathroom functionality.
Vessel sinks are a sleek and stylish option for your bathroom, whether it be your master bathroom or a powder room. The bowls are made from porcelain and sit on top of the counter with a separate faucet installed. This is an ideal sink for small spaces!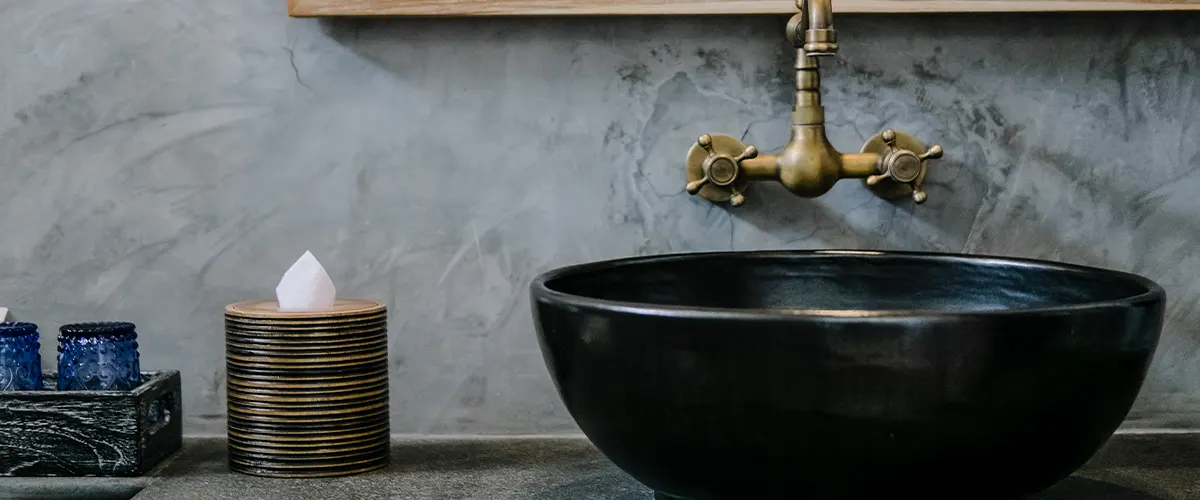 Ideas For Your Upcoming Half Bathrooms Remodel In Reno
Our finished projects are proof of our passion and craftsmanship. Check out how your project can turn out, and work with our pros to make it happen!
Experience A Pleasant And Satisfying Bathroom Remodel!
We want to make your bathroom remodeling journey as stress-free and pleasant as possible. Our streamlined process guarantees that you will be delighted with the outcome of your renovated bathroom, no matter what stage of the project!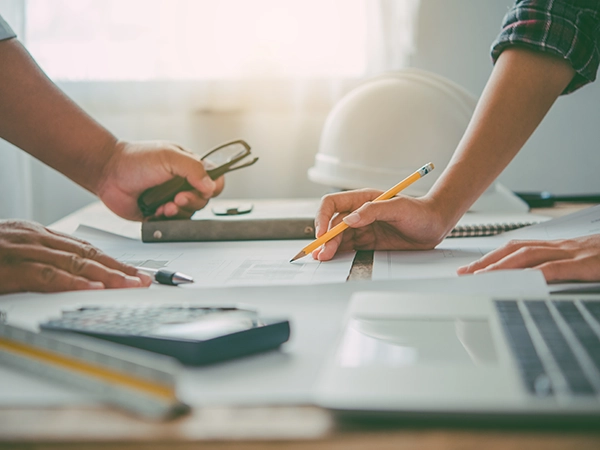 Get in touch with us, and let's discuss your project!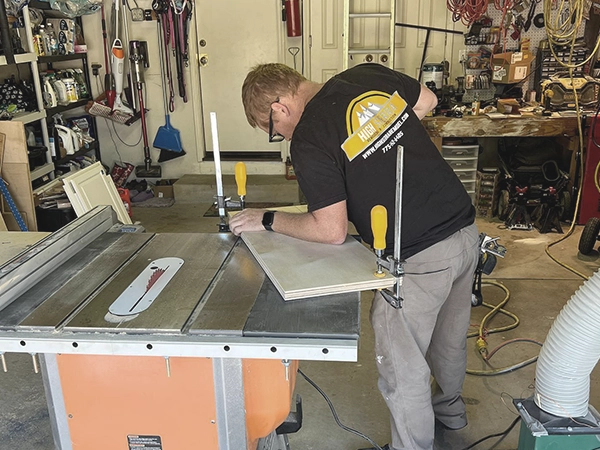 Watch us transform your bath and be in full control of everything!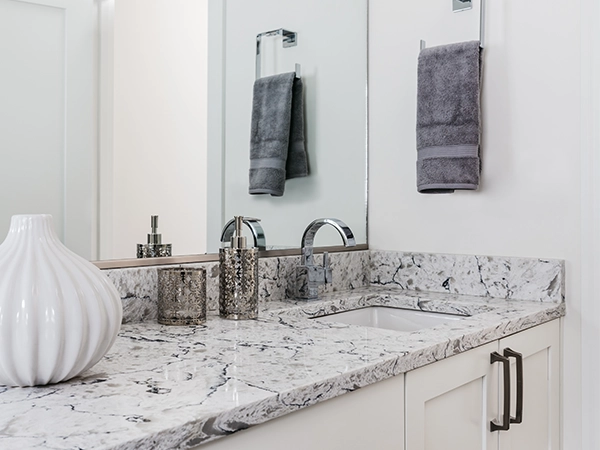 Your new bathroom is ready! Enjoy it!
Frequently Asked Questions
Every bathroom remodel is unique, and the cost will depend on your specific needs. On average, though, a Reno-based master bathroom renovation of standard size can start from $30K and cover all tilework as well as installation of fixtures.
Investing in a master bathroom remodel is an exciting process, and we understand you're anxious to start enjoying the results. Rest assured that our comprehensive timeline will keep you informed at every step of construction – typically lasting three to five weeks, depending on your project's complexity.
Most of the work will be performed by High Sierra's In-House specialists. Our trusted Trade Partners may assist with specialty or glass installations if needed.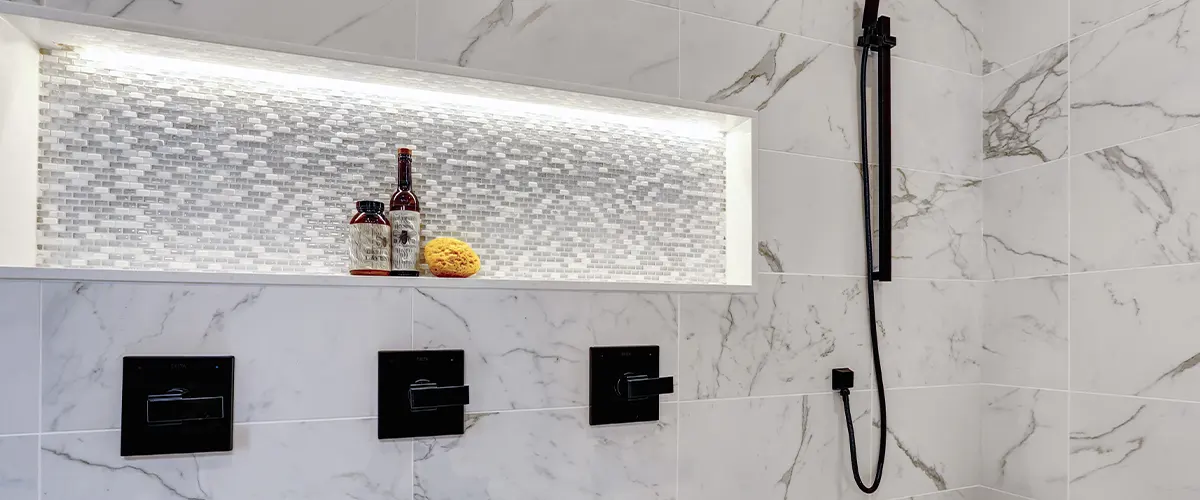 The Best Time To Get Your Bathroom Remodel Project Started!
If you're thinking of selling or staying put, bathroom remodeling is definitely a worthwhile investment. Not only will it add value to your property but more importantly – it can significantly enhance the quality of life for everyone who uses that space! Don't let practicality and cost be deciding factors when considering redesigning your bathroom – this decision is sure to pay off in the long run!
Your bath renovation project is in excellent hands with us. We'll give you the most pleasurable contracting experience possible in Reno.
Time To Start Your Well-Deserved Bathroom Remodeling Project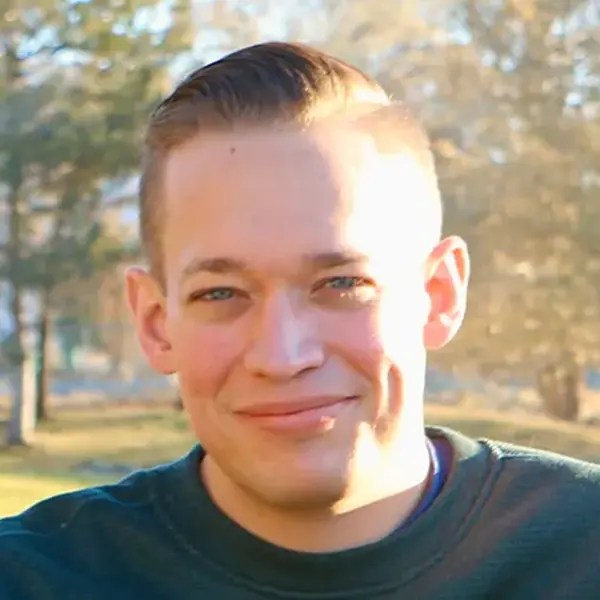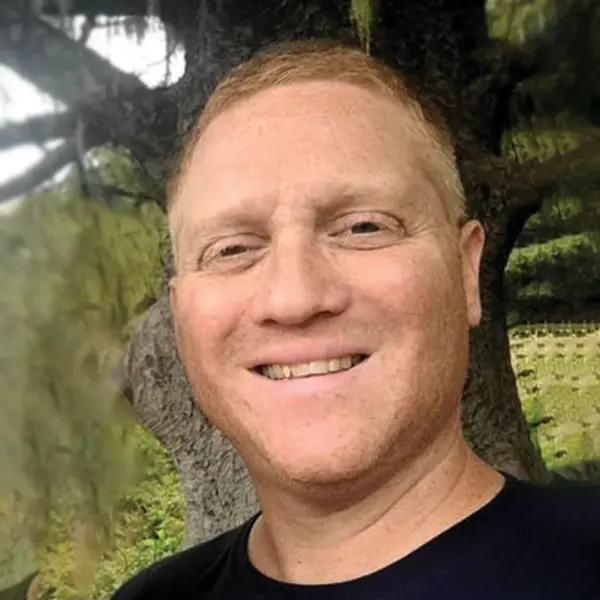 Hi, we're the owners of High Sierra Remodeling & Construction. If you're interested in a bathroom remodeling project in Reno, feel free to contact us. 
Just fill out our quick form, and we will personally get back to you with a phone consultation shortly.