Welcome to High Sierra Remodeling & Construction – the premier contractor in Saddlehorn! We are passionate about bringing your bathroom remodeling visions to life and guarantee that you'll be overjoyed with the results. Allow us to demonstrate why we stand out from all other contractors around!
Our team of experts is devoted to sustaining a well-ordered workspace and guaranteeing your protection throughout the project. Get ready for an incredible surprise; with us around, you're merely moments away from being astounded by the breathtaking transformation we will accomplish in your bathroom!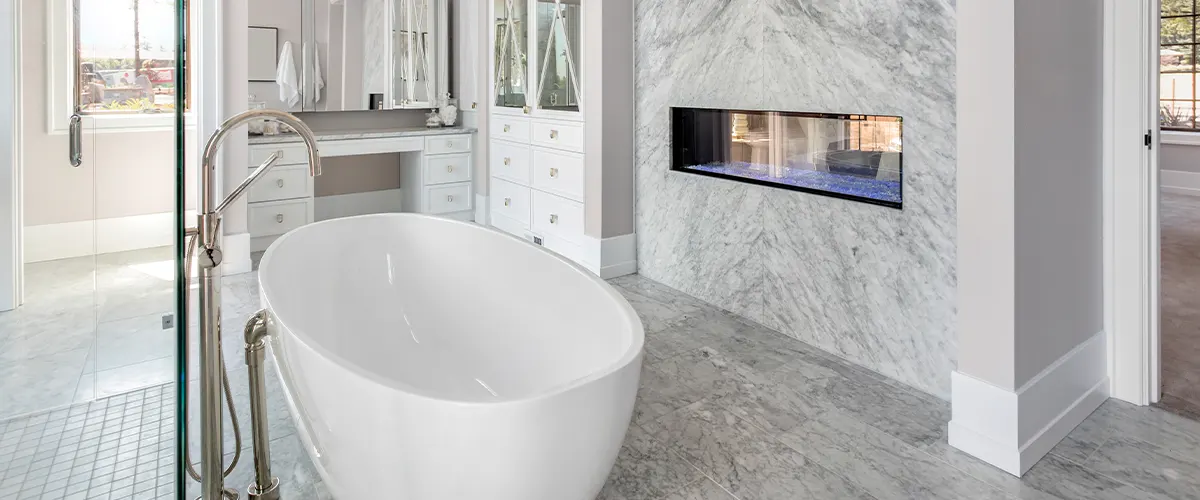 A Remodeling Company That Makes A Difference
Our commitment to excellence fuels us, and we are enthusiastic about our work. We aim to surpass expectations with every job that we take on. Saddlehorn homeowners recognize this devotion as no other contractor in the region provides such a high-caliber of quality service!
Besides a superior product, you'll also get:
Witness The Best Bathroom Remodeling Project
When it comes to your bathroom, both beauty and practicality should take priority since you spend so much time there. With people frequently coming and going — especially when guests arrive — not only must it be attractive, but it also has the capacity to handle abundant traffic without issue. Moreover, the cleaning process must be easy, with minimal effort.
Unlock the potential of your guest bathroom with help from High Sierra Remodeling & Construction! Their skill and passion, combined with your imagination and materials, will create a lasting impression that visitors won't soon forget. Don't wait – start designing your dream guest bathroom today!
Saddlehorn Homeowners Are Falling In Love With Their New Bathrooms!
The homeowners in Saddlehorn are absolutely thrilled with their newly renovated bathrooms! It doesn't matter what design you're going for, we guarantee our ultimate commitment to a remarkable product that you'll fall head over heels in love with.
Travis and Jay are true pros. They were able to come out and give me a quote on short notice, they showed up to work exactly when they said they would, and they got the job done in the amount of time they said it would take them.
I'm very happy with my new shower. Overall a pleasant experience from start to finish. If you want the job done right, go with High Sierra.
Excellent experience! Work was performed exactly the way they said it would be, it was done in the time frame they stated and they were professional and courteous. The thing we were most impressed by was their cleanliness. I'm picky when it comes to this.
I expected dust and small debris and was fully prepared to not be able to use anything in the area they were working for the entire time frame.
To my surprise, not only did they take care to keep the dust from getting out of the area, they cleaned up and organized their tools and stored them out of the way so we could use most of the area, they cleaned up all small random debris, vacuumed hallways they used, and swept the front entry….and they did that every day for a week +. You can always tell the quality of someone's work by how they leave their work area each day and these guys are a standard people should work hard to live up to. Thanks again, will recommend and use in the future for sure!
Type Of Upgrades And Materials
During our on-site visit, we will provide you with the top bathroom remodeling professionals who can help you choose the materials, upgrades, and features that best suit your requirements for your new bathroom. Now let us take a closer look at some of the most popular options for upgrading and selecting materials.
Upgrade your Saddlehorn bathroom by installing new cabinetry or vanity units. With extra storage space, you can declutter and infuse a touch of luxury into your restroom!
For the master bathroom, a double vanity is an optimal option. A more basic model works best in guest rooms. If you wish to make your powder room stand out with a statement-making style, use bolder materials such as hardwood and plywood combined with MDF for greater value than any other choices.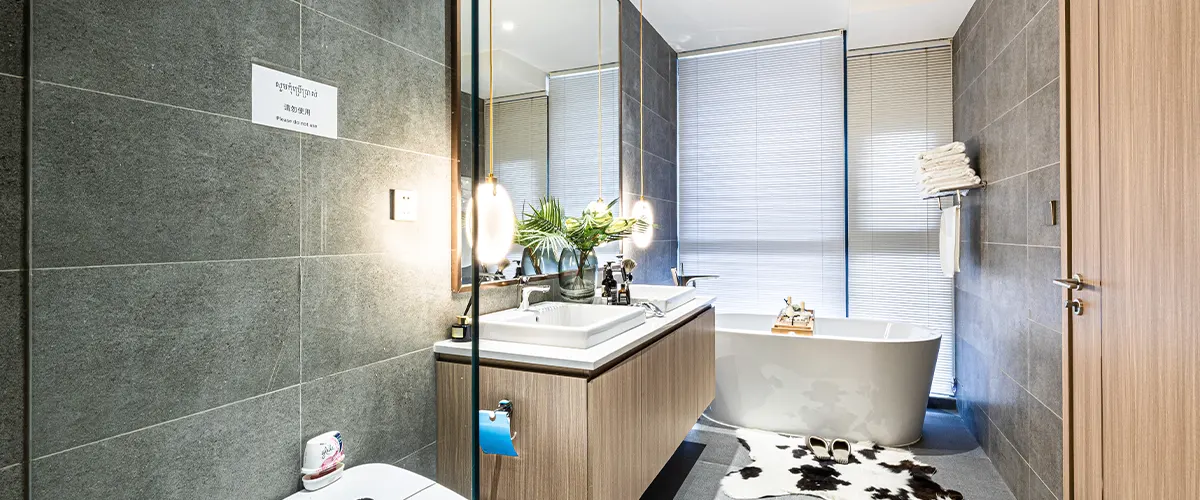 When planning your bathroom, the flooring choice should be carefully considered. With a beautiful and well-crafted floor design, you can easily link each segment in the room for a unified look. Many people usually choose porcelain or ceramic tiles. However, if you are searching for something more elegant and refined, then luxury vinyl planks (LVP) or tiles (LVT) should be at the top of your list!
While hardwood floors can appear visually appealing, they are not always well-suited for areas of the home that experience higher moisture levels, such as bathrooms. As a result, hardwood flooring may prove to be less than ideal in this particular space.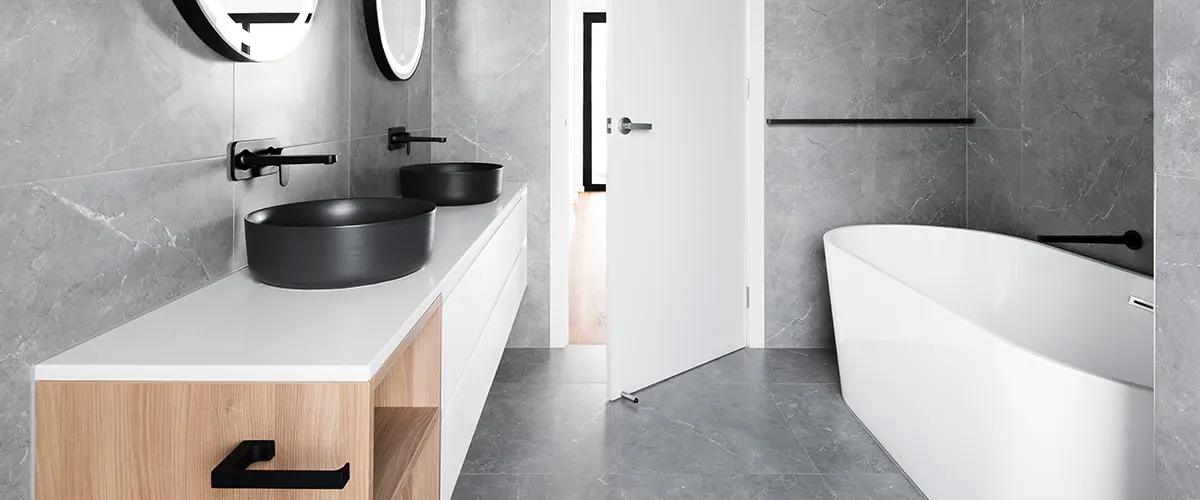 If you're on the hunt for a new countertop, selecting one that is low-maintenance and resilient should be your highest priority. Quartz stands out from other materials due to its resistance to mold, mildew, cracking, and easy cleanup qualities.
Nevertheless, if you prefer something more elegant such as granite or soapstone – natural stones are still an excellent option that never fail in delivering amazing results!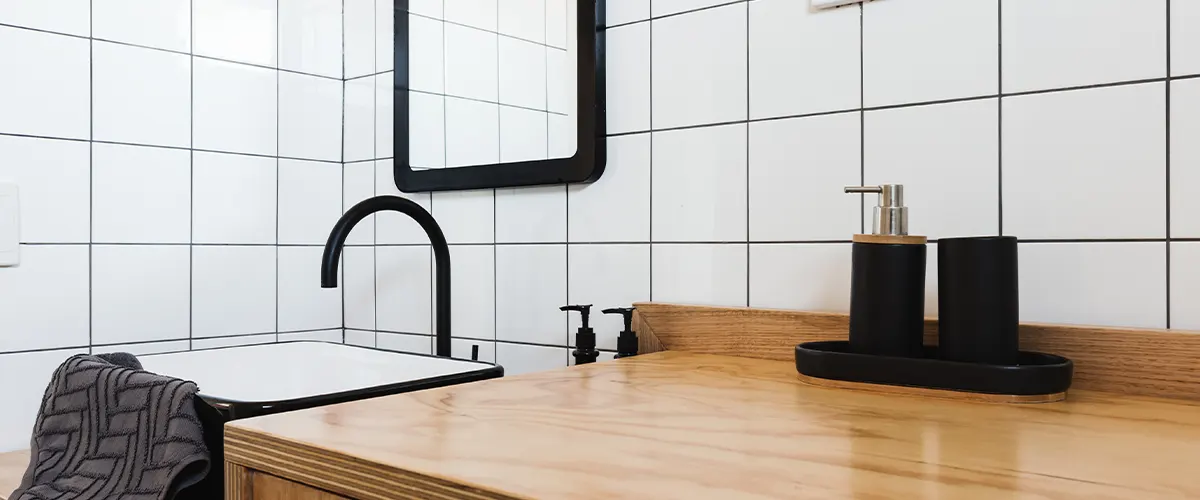 Despite having a similar purpose, the kitchen and bathroom sinks serve different needs. The former must be big enough to fit large cookware and allow you to move efficiently in a small area, while the latter should have an attractive design that complements your existing decor.
For the ultimate bathroom sophistication, undermount sinks are a must-have. Although they carry an increased cost and require more effort to install than vessel sinks, their appeal is undeniable. A sleek countertop surface is only one of the many benefits of undermount sinks. These beauties also boast unparalleled elegance and exceptional functionality for your home's bathrooms.
Sleek and stylish, vessel sinks are the perfect addition to any bathroom – from the master suite to the powder room. Perched atop a vanity or countertop, these porcelain bowls offer an ideal solution for smaller spaces!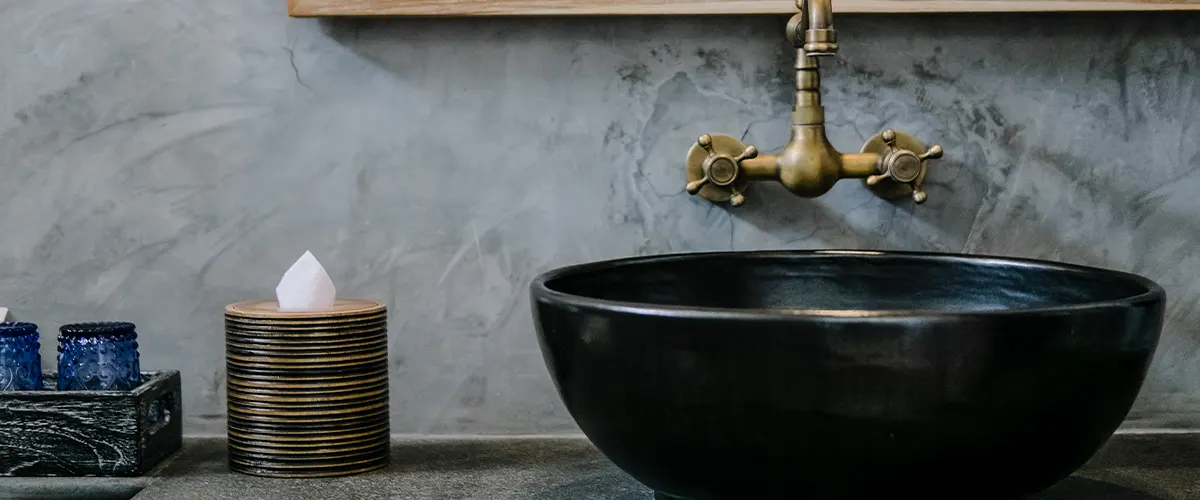 Ideas For Your Upcoming Half Bathrooms Remodel In Saddlehorn
Our finished projects are proof of our passion and craftsmanship. Check out how your project can turn out, and work with our pros to make it happen!
Experience A Pleasant And Satisfying Bathroom Remodel!
We're here to ensure that your bathroom remodeling process is as relaxed and enjoyable as possible. Our systematic procedure guarantees you a satisfactory outcome of your new bathroom, regardless of the stage in which it's at!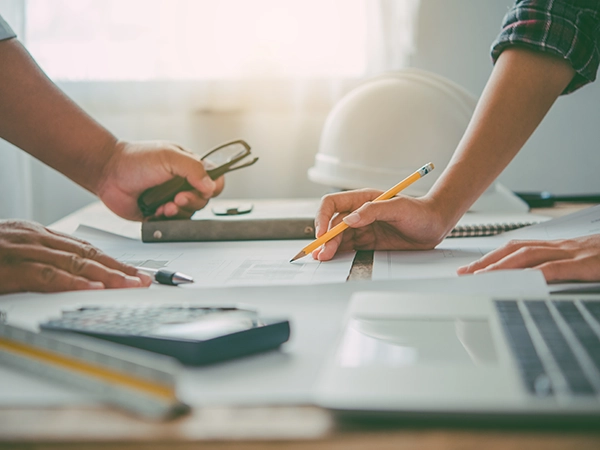 Get in touch with us, and let's discuss your project!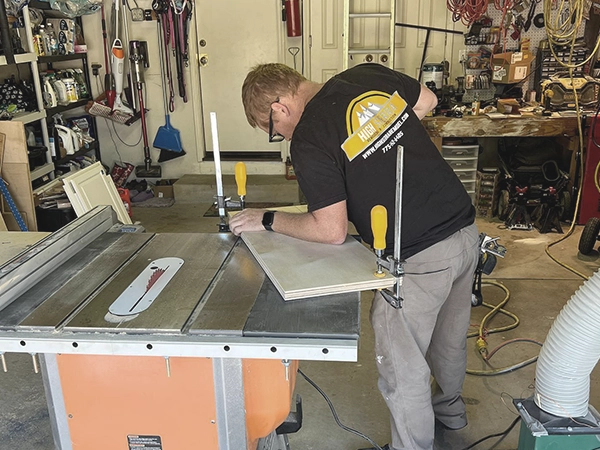 Watch us transform your bath and be in full control of everything!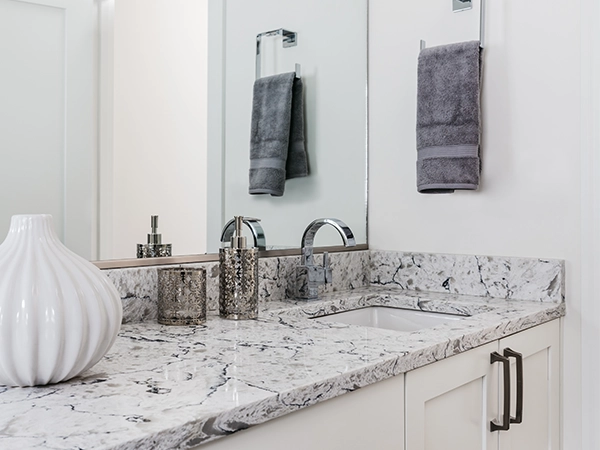 Your new bathroom is ready! Enjoy it!
Frequently Asked Questions
No two bathroom remodels are alike, and the cost will vary depending on your requirements. Generally speaking, a Saddlehorn-based master bathroom renovation of average size can begin at around $30K with tilework and fixture installation included in that price range.
Investing in a new master bathroom remodel is an exhilarating experience, and we understand your eagerness to begin enjoying the finished product. We want you to have full confidence that our meticulous timeline will keep you updated on every construction phase – usually taking around three to five weeks, depending on the project's complexity.
Our highly trained in-house experts will complete most of the work. In some circumstances, our reliable Trade Partners may join forces to assist with more specific or intricate glass installations when necessary.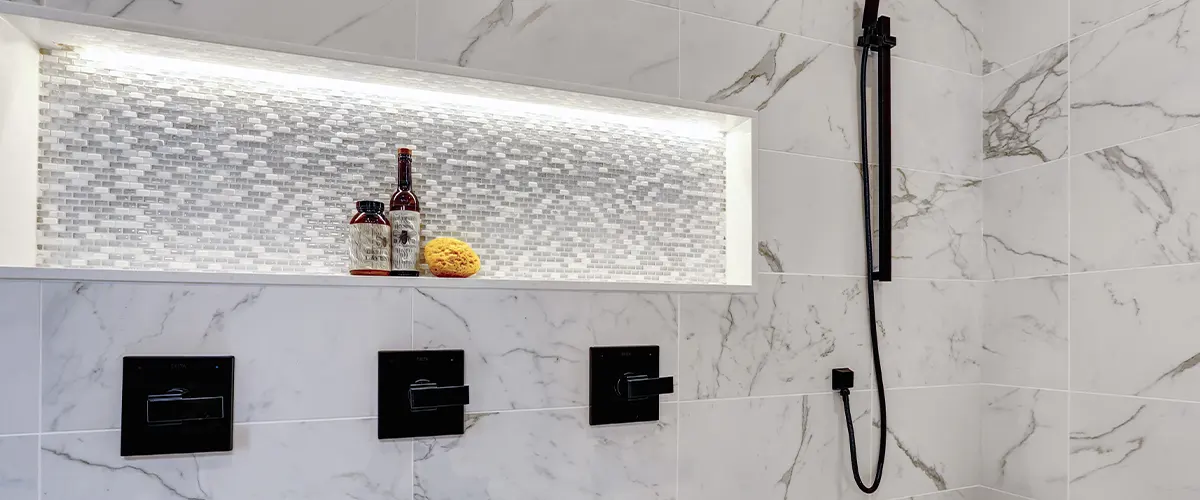 The Best Time To Get Your Bathroom Remodel Project Started!
Whether you're looking to make a move or stay put, remodeling your bathroom is an investment worth considering. More than just boosting the value of your property, it can drastically enhance the quality of life for everyone who uses that room!
Practicality and cost should never be deciding factors when contemplating redesigning your bathroom – this choice will pay off in dividends down the road!
Your bath renovation project is in excellent hands with us. 
We'll give you the most pleasurable contracting experience possible in Saddlehorn. Here's how:
Time To Start Your Well-Deserved Bathroom Remodeling Project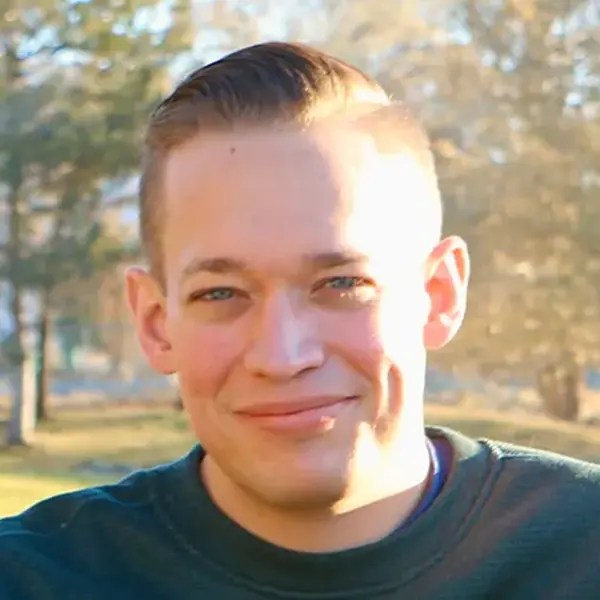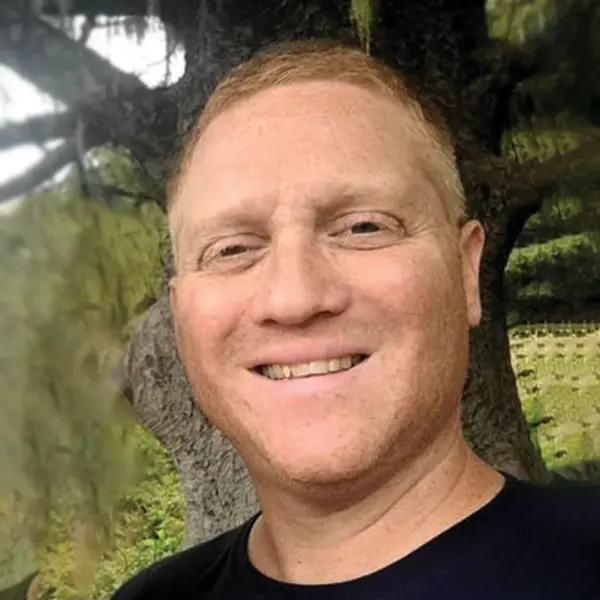 Hi, we're the owners of High Sierra Remodeling & Construction. If you're interested in a bathroom remodeling project in Saddlehorn, feel free to contact us. 
Just fill out our quick form, and we will personally get back to you with a phone consultation shortly.