High Sierra Remodeling & Construction is a top Virginia Foothills contractor specializing in bathroom remodeling. We are committed to turning your vision into reality and ensuring that you are completely satisfied with the outcome. Let us show you what sets us apart from other contractors.
We are experts who are dedicated to maintaining a clean and organized workspace while ensuring your safety during the project. It's exciting to announce that your bathroom is about to undergo an amazing transformation with our help! Get ready to be astonished by the results.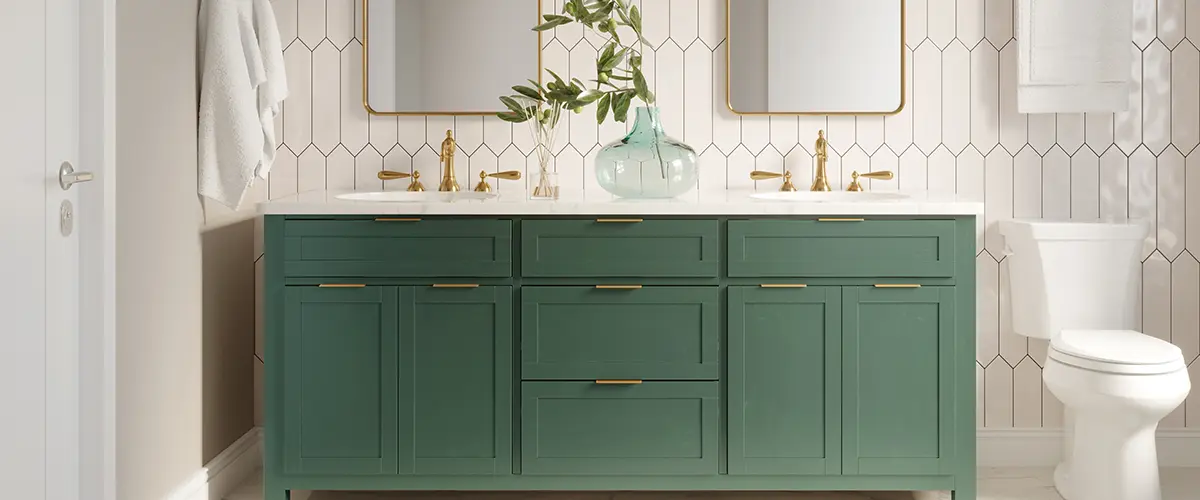 A Remodeling Company That Makes A Difference
We are dedicated to providing excellent service and are passionate about our work. Our goal is to exceed expectations for every project we undertake.
Homeowners in Virginia Foothills acknowledge our commitment to quality service, which sets us apart from other contractors in the area.
Besides a superior product, you'll also get:
Witness The Best Bathroom Remodeling Project
It's important to prioritize both aesthetics and functionality in your bathroom since you spend a lot of time there. Since the bathroom sees frequent traffic, particularly when guests are around, it should look good and handle heavy usage without any problems. Additionally, it should be easy to clean with minimal effort.
High Sierra Remodeling & Construction can help you unlock the potential of your guest bathroom. Their skills and your imagination and materials will create a lasting impression that your visitors won't forget. Start designing your dream guest bathroom today. Don't wait!
Virginia Foothills Homeowners Are Falling In Love With Their New Bathrooms!
The homeowners in Virginia Foothills are very happy with their newly renovated bathrooms. Regardless of your design, we promise to provide a high-quality product you will adore.
Travis and Jay are true pros. They were able to come out and give me a quote on short notice, they showed up to work exactly when they said they would, and they got the job done in the amount of time they said it would take them.
I'm very happy with my new shower. Overall a pleasant experience from start to finish. If you want the job done right, go with High Sierra.
Excellent experience! Work was performed exactly the way they said it would be, it was done in the time frame they stated and they were professional and courteous. The thing we were most impressed by was their cleanliness. I'm picky when it comes to this.
I expected dust and small debris and was fully prepared to not be able to use anything in the area they were working for the entire time frame.
To my surprise, not only did they take care to keep the dust from getting out of the area, they cleaned up and organized their tools and stored them out of the way so we could use most of the area, they cleaned up all small random debris, vacuumed hallways they used, and swept the front entry….and they did that every day for a week +. You can always tell the quality of someone's work by how they leave their work area each day and these guys are a standard people should work hard to live up to. Thanks again, will recommend and use in the future for sure!
Type Of Upgrades And Materials
We will assist you in selecting the best bathroom remodeling professionals during our on-site visit. They can help you decide on the materials, upgrades, and features that suit your needs for your new bathroom. Let's explore some of the popular options for material selection and upgrades.
Improve your bathroom in Virginia Foothills by adding new cabinets or vanities. You'll have more storage space to organize your things and create a more luxurious feel in your bathroom.
To optimize the master bathroom, choosing a double vanity is best. However, for guest rooms, a simpler model is more suitable. If you want to create a striking look for your powder room, consider using bold materials like hardwood, plywood, and MDF, which provide better value than other options.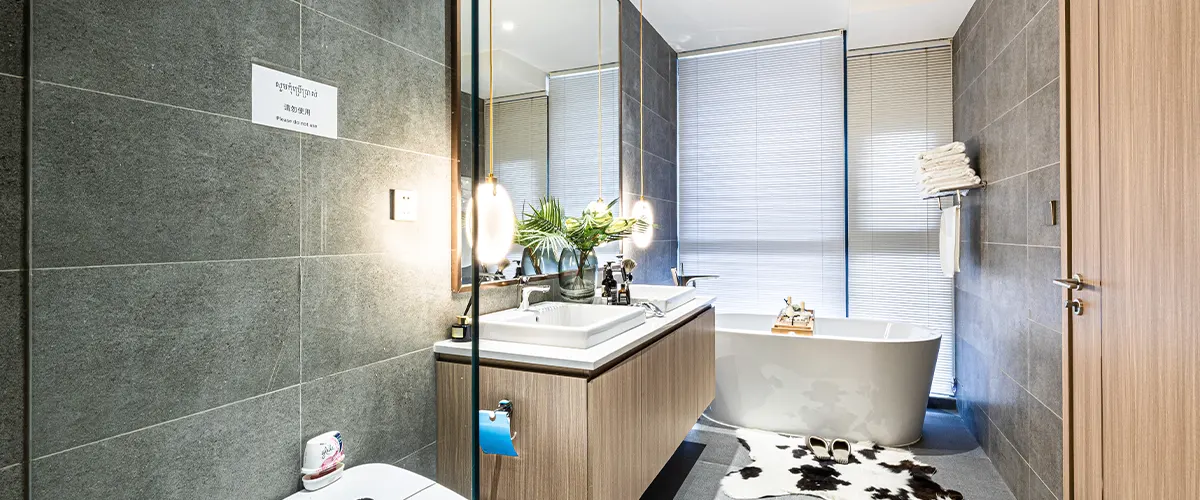 If you're designing your bathroom, make sure to consider the flooring choice seriously. A well-designed floor can help tie together the different parts of the room and create a cohesive look. While porcelain or ceramic tiles are a popular choice, consider luxury vinyl planks (LVP) or tiles (LVT) if you want something more elegant and refined.
Although hardwood floors can look attractive, they may not be suitable for areas in the home with higher moisture levels, like bathrooms. Therefore, hardwood flooring might not be the best option for this particular space.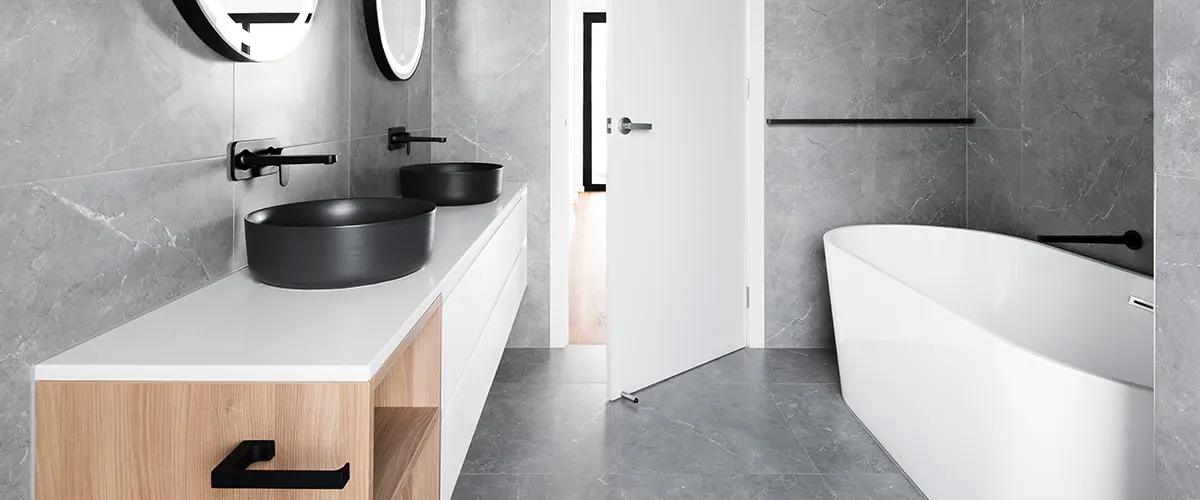 When looking for a new countertop, prioritize selecting a low-maintenance and durable one. Quartz is an excellent choice because it is resistant to mold and mildew, doesn't crack easily, and is easy to clean.
If you prefer a more elegant option like granite or soapstone, natural stones are still a great choice and will always provide amazing results.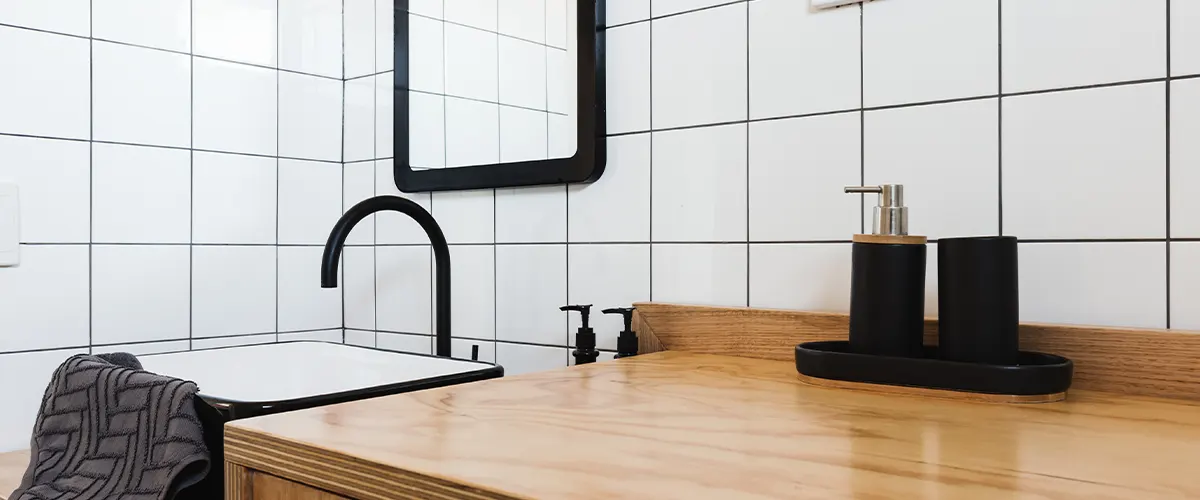 Although both the kitchen and bathroom sinks are used for washing, they have distinct differences. The kitchen sink needs to be spacious enough to accommodate large pots and provide ease of movement in a limited space. On the other hand, the bathroom sink's aesthetic should match the room's decor.
If you want the most sophisticated bathroom, you should consider installing undermount sinks. Although they are more expensive and harder to install than vessel sinks, undermount sinks have many advantages. They make your countertop look sleek, and they are very elegant and functional. They are a great choice for upgrading your home's bathrooms.
Porcelain bowl vessel sinks are an ideal addition to any bathroom, including the master suite and powder room, as they are sleek and stylish. These sinks are designed to be placed on top of vanities or countertops, making them an ideal solution for smaller spaces.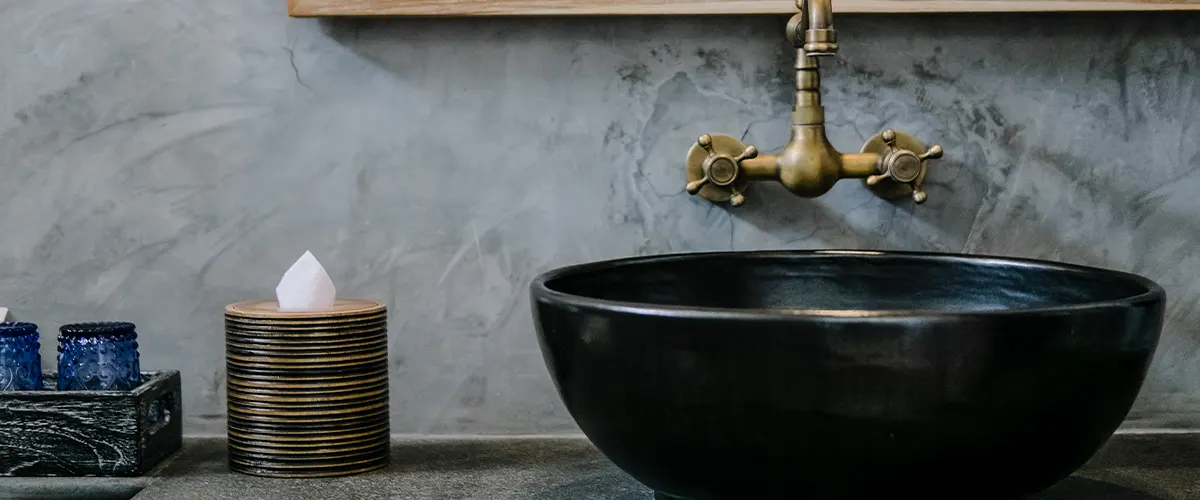 Ideas For Your Upcoming Half Bathrooms Remodel In Virginia Foothills
Take a look at our completed projects that showcase our passion and expertise. You can see the potential of your own project and collaborate with our professionals to bring it to fruition.
Experience A Pleasant And Satisfying Bathroom Remodel!
Our goal is to make your bathroom remodeling experience stress-free and enjoyable. With our organized process, we can ensure a satisfactory outcome for your new bathroom, no matter what stage it's currently in.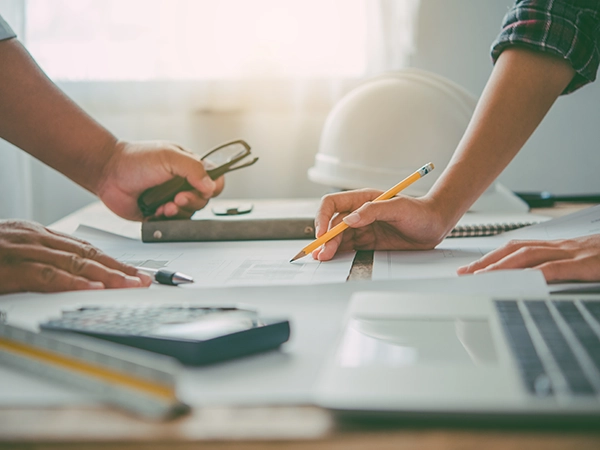 Get in touch with us, and let's discuss your project!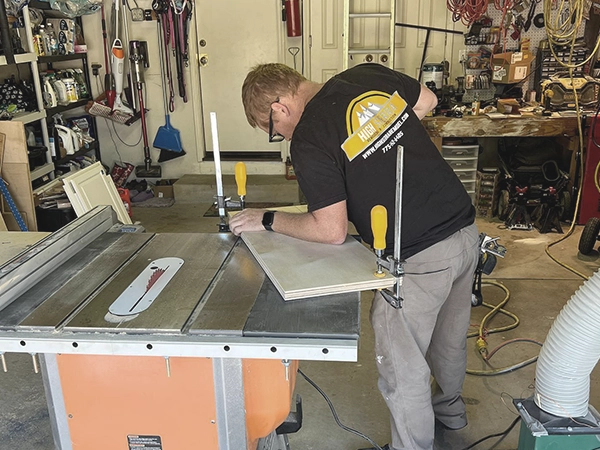 Watch us transform your bath and be in full control of everything!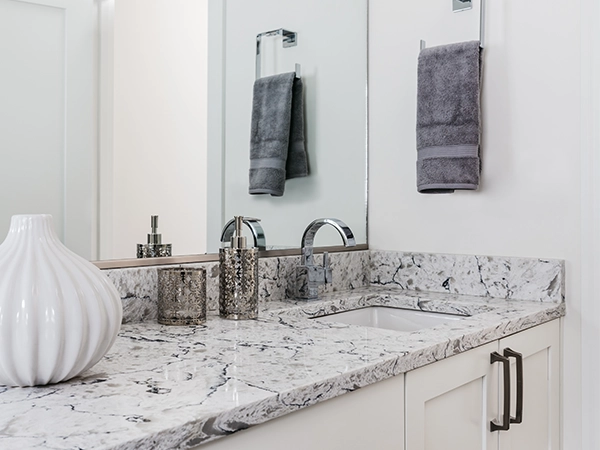 Your new bathroom is ready! Enjoy it!
Frequently Asked Questions
The cost of a bathroom remodel depends on the specific requirements, and there are no two identical remodel projects. On average, a Virginia Foothills-based master bathroom renovation of average size could cost around $30K, which includes tilework and fixture installation.
We understand that investing in a new master bathroom remodel can be exciting, and we know you are eager to enjoy the finished product. Our timeline is meticulously planned, and we will keep you informed of every construction phase. Generally, the project takes around three to five weeks, depending on its complexity.
Our in-house experts will complete the majority of the work. However, our dependable Trade Partners may be called upon to help with particularly complex glass installations in certain situations.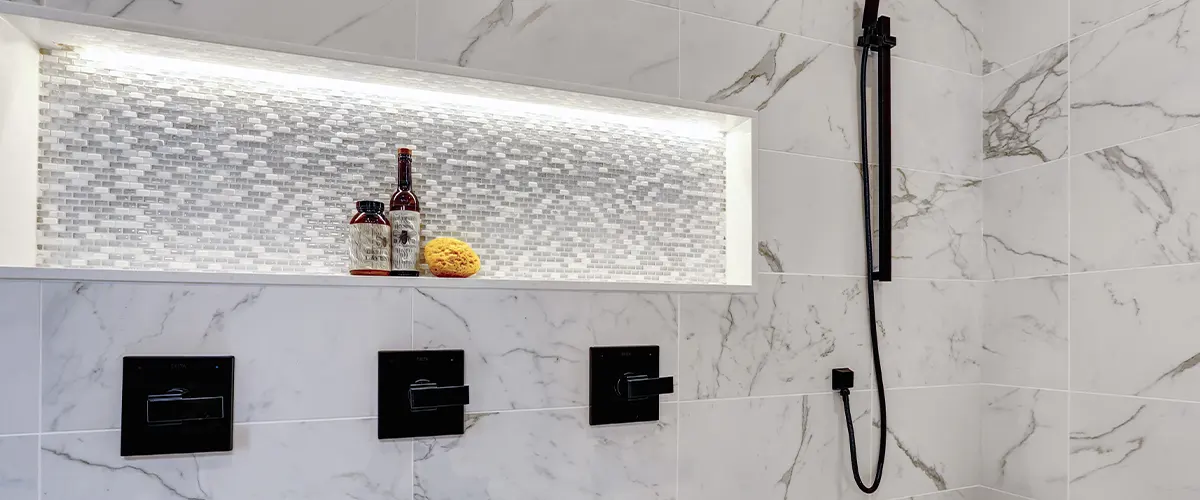 The Best Time To Get Your Bathroom Remodel Project Started!
Remodeling your bathroom can be a valuable investment, whether you plan on moving or not. It can improve the quality of life for those who use the room and increase your property's value.
When considering redesigning your bathroom, it's important to prioritize long-term benefits over short-term practicality and cost. The investment will be worthwhile in the future.
We will ensure that your bath renovation project in Virginia Foothills is in great hands and strive to provide you with the most enjoyable contracting experience.
Time To Start Your Well-Deserved Bathroom Remodeling Project