Are you interested in increasing the value and appearance of your property with a quality home remodeling project in Galena, Reno, NV?
At High Sierra Remodeling & Construction, we are fully committed to your satisfaction and ensuring that your vision becomes a reality without any stress on your part. You'll get everything done on time and on budget with a reliable pro that takes care of everything!
Our whole home remodeling cost tends to start at $60 per sq. ft., and we've quoted home remodeling projects for as much as $80k and as low as $25k.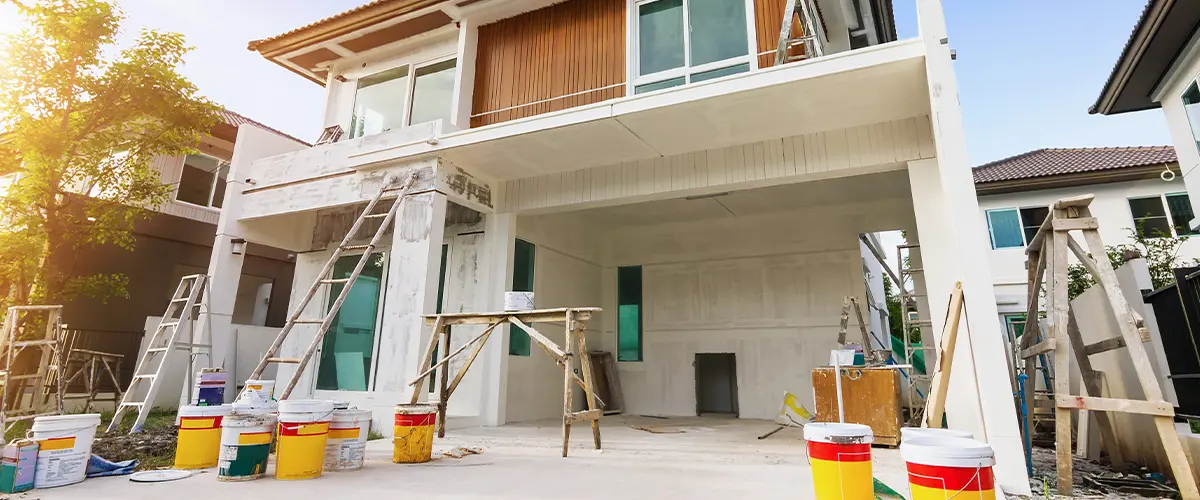 A Premium Home Remodeling Service That Flows Seamlessly
Our goal is to raise the industry standard for all contractors in Galena, Reno, NV, and the surrounding areas. Our remodeling services adhere to the highest standard, and we strive to provide a complete service that transforms your project into a valuable investment.
Time To Get Your High-Quality Home Remodel In Galena, Reno NV!
High Sierra Remodeling & Construction strives to exceed expectations and bring your vision to reality without disrupting your day-to-day life for more than necessary.
We aim to achieve your complete satisfaction with our work by maintaining clear communication and transparency throughout your project. Our dedicated expert will work closely with you to ensure that the final product meets your evolving requirements and preferences.
You're guaranteed a higher property value, enhanced functionality, and an overall more beautiful and comfortable home to live in, therefore significantly improving your life!
Check out our home remodeling offer and get your free quote today! Take the first step toward a well-deserved home upgrade!
Homeowners Love Their New Home Remodels In Montreux
Our past home remodeling projects in Galena and neighboring regions are a testament to our commitment. Here's what homeowners are saying about working with us.
The High Sierra team did a tremendous job for us in an internal remodel / room reconfiguration. Their work was high-quality and they were incredibly professional and thoughtful throughout the process. We will use them in the future and can't recommend them more highly!
Worked with Travis on our project. Polite, professional, and proficient. Qualities we look for in a company. He was with us start to finish. Answered all of our questions in a timely manner and made us feel comfortable throughout the project. Recommend giving them a call for your next project.
Types Of Remodels That Boost Your Home's Feel, And Value
Our team of professionals has been providing top-notch home remodeling services for years. We are your go-to source for all your home improvement needs. Let us help you enhance your home and give it a personalized touch.
Here are just some remodeling projects homeowners in Galena love hiring us for.
Your home's roof and siding are important for keeping you and your family safe and secure from outside dangers. Additionally, they create a cozy atmosphere that cannot be replicated elsewhere. Getting new windows and doors also increases your property's efficiency, value, and looks, and so does a painting job.
From an ROI standpoint, new roofing, siding, windows, and doors are some of the most profitable home improvement projects to undertake.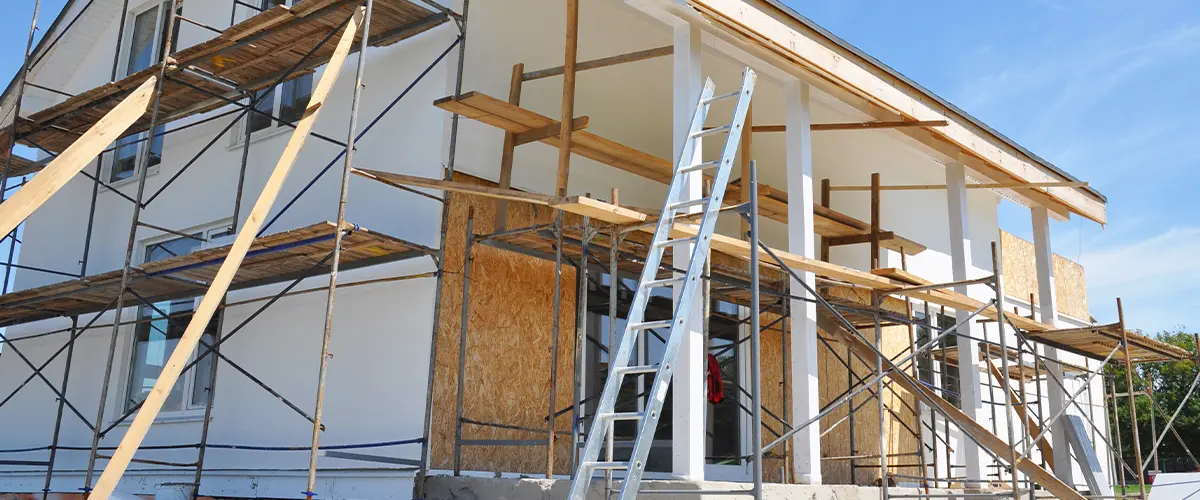 | Project | Cost |
| --- | --- |
| New vinyl siding | $400 to $800 for 200 feet |
| New roof | between $5,000 and $10,000 |
| New windows | between $250 - $1,000 per window installed |
| New door | upwards of $1,500 |
Exterior remodeling cost can vary between $13,500 – $18,000 depending on the size and scope of the project. Smaller renovations may only cost $5,000 – $10,000, while larger renovations can cost up to $25,000.
Adding personal touches to your bedroom can create a cozy and stylish environment that reflects your personality. These unique touches can turn your bedroom into a relaxing, peaceful retreat where you can unwind.
Improve the appearance of a room by painting it, selecting flooring that matches your furniture, and choosing the right lighting fixtures.
| Type of Bedroom | Average Cost |
| --- | --- |
| Small Bedroom | $10,000 - $20,000 |
| Bedroom in Basement | $20,000 - $30,000 |
| Master Bedroom | $20,000 - $40,000 |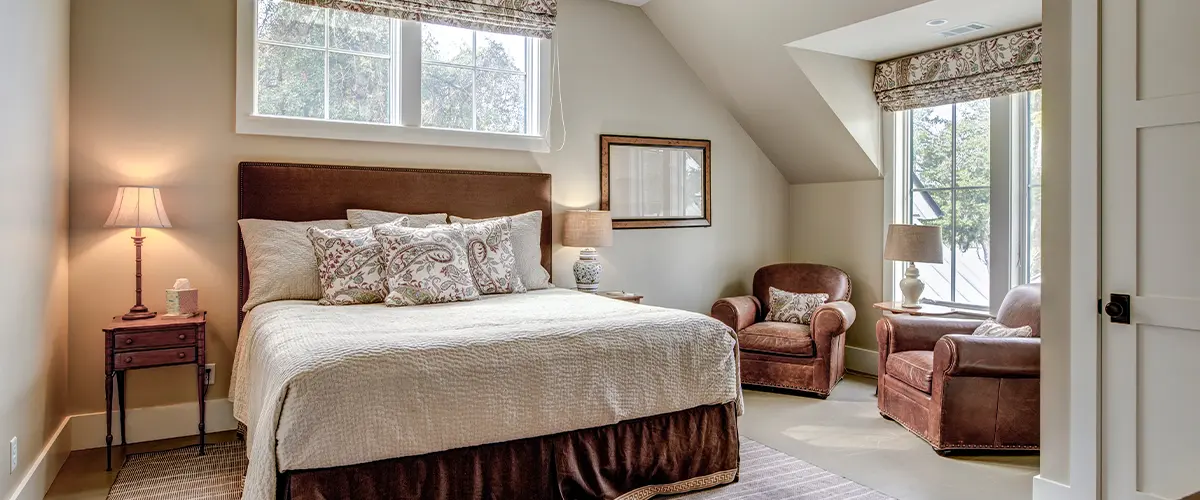 At High Sierra Remodeling & Construction, we focus on creating beautiful and functional kitchens that provide more space and efficiency for you and your family to enjoy. We take pride in our craftsmanship and are excited to turn your kitchen into an oasis.
Homeowners can benefit from investing in a kitchen remodel as it can raise the value of their property while also providing more convenience and enjoyment in daily tasks.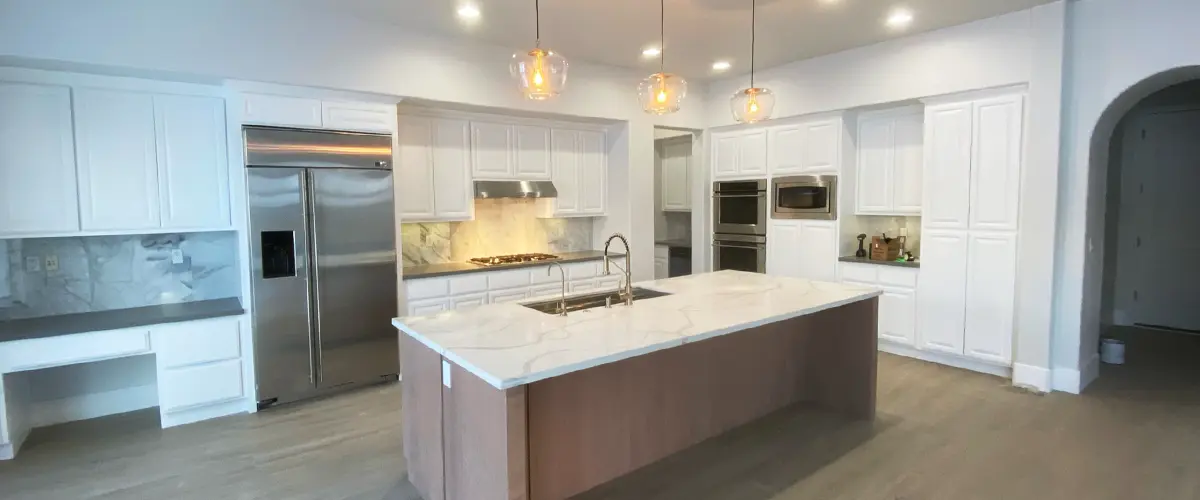 In a master bathroom, you'll want to aim for comfort, high functionality, and a cozy atmosphere. On the other hand, a guest bathroom or powder room concentrates on displaying your unique style and creating an impressive impact on those who use it.
Bathroom remodels, both minor and large, upscale projects bring an impressive ROI of over 54% according to the Cost vs Value Report 2023.
Check out our bathroom remodel offer in Galena and request your free quote! You'll get the best remodelers in town that'll deliver you a pristine new bathroom that's truly yours.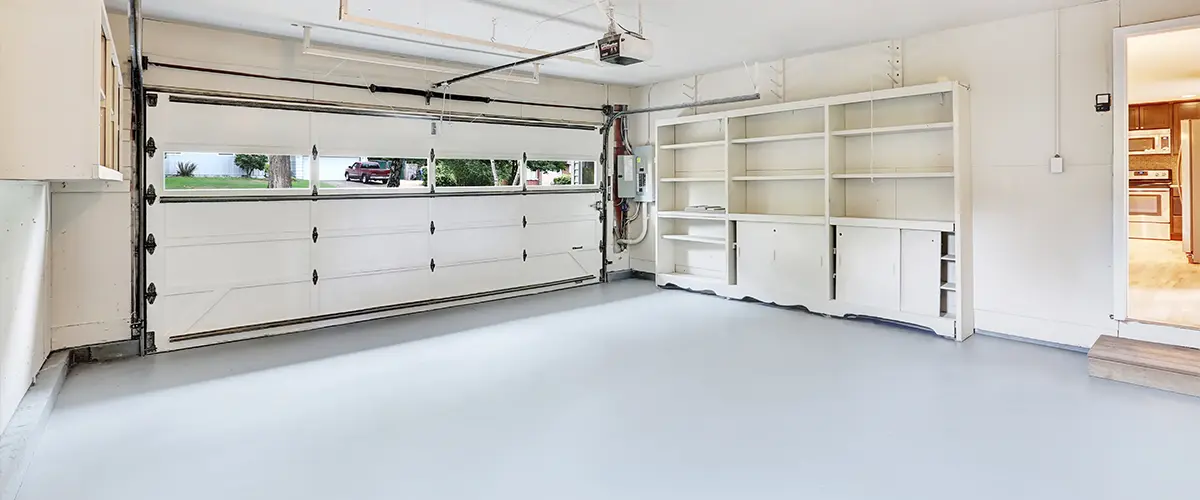 Instead of thinking of the basement as a dark and ignored area, try looking at it as an opportunity to create a flexible space. By using this room, you can take advantage of one of the most versatile areas in your home.
Finishing and remodeling a basement is sure to bring back up to 70% ROI, making this an investment worth looking into. Besides, making good use of all that extra space is guaranteed to improve your lifestyle!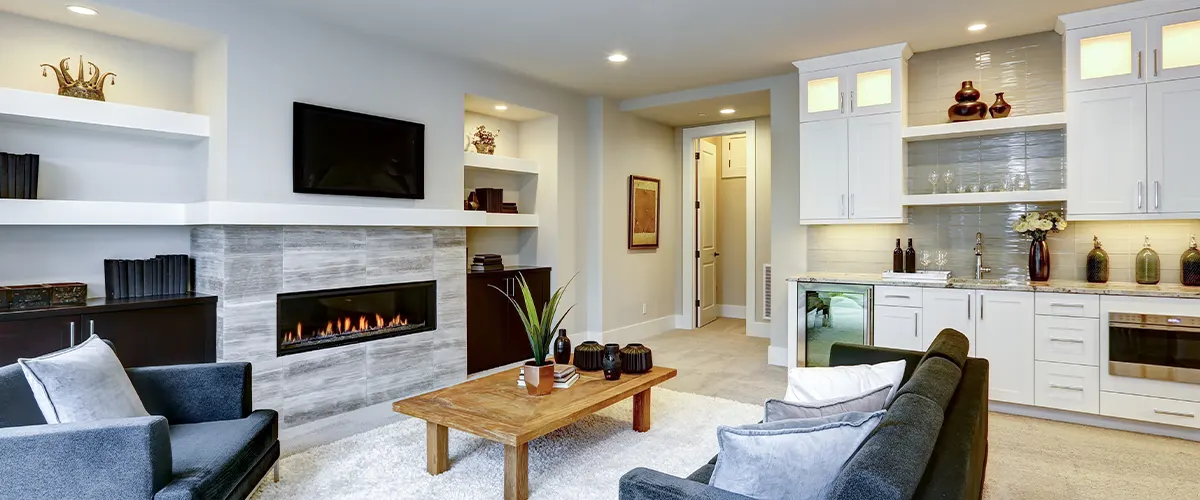 Other Upgrades That Make Your Life Easier
You can improve your living space by making some common changes and upgrades, including:
Your Stress-free And Effortless Home Remodeling Project
At High Sierra Remodeling & Construction, we understand that home remodeling can be stressful and require much effort. That's why we strive to minimize the hassle and anxiety associated with the project, allowing you to fully enjoy the excitement of upgrading your home!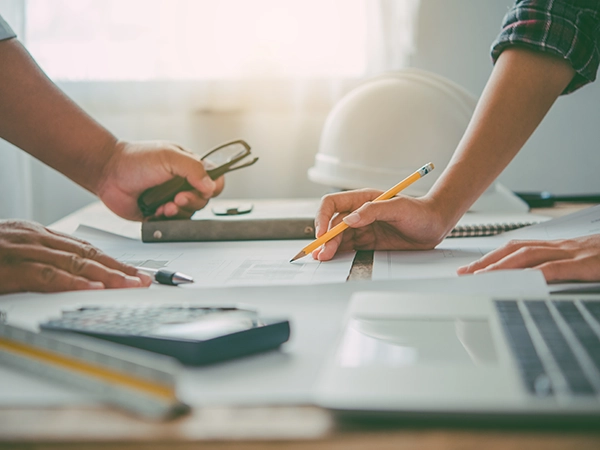 Get in touch with us, and let's discuss your project!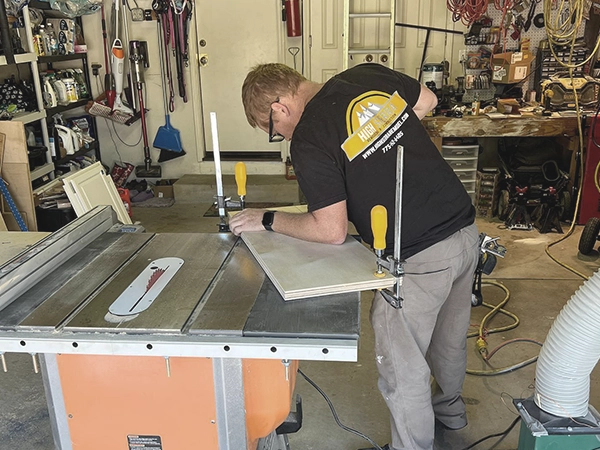 Sit back, relax, and enjoy seeing your home take shape.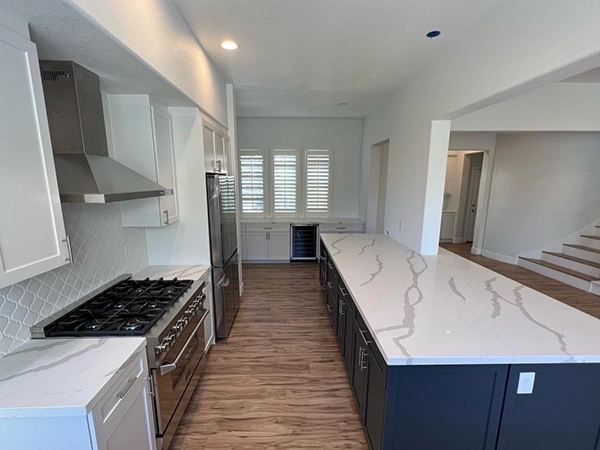 After a final walkthrough, you're free to enjoy your new space!
Frequently Asked Questions
Take Your Home's Comfort To The Next Level!
Renovating your home in Galena has many advantages, but the most important ones is improving the comfort of your family and boosting your property's value.
Whether it's adding new siding, remodeling a room, or completely redoing the kitchen, all of these projects bring immense value to your home and life, but you'll still need a pro to guarantee your success.
With High Sierra Remodeling & Construction, you're getting a reliable and affordable home remodeling solution that helps you stay on budget and on time, without stressing over anything!
Our services encompass:
Get Your Well-Deserved Upgrade Today!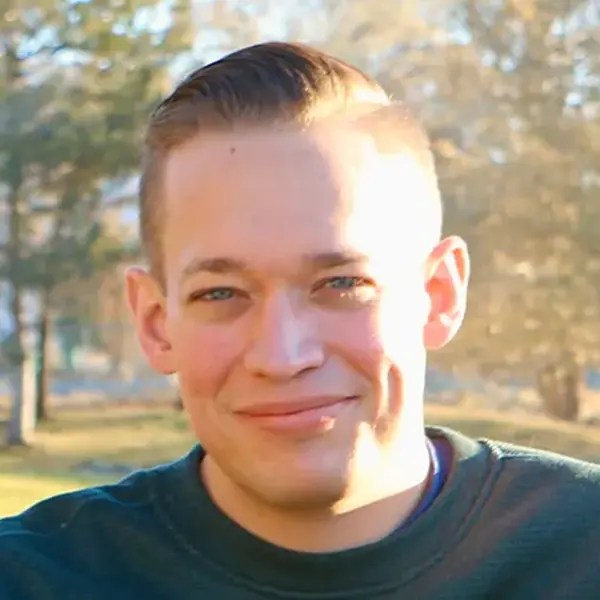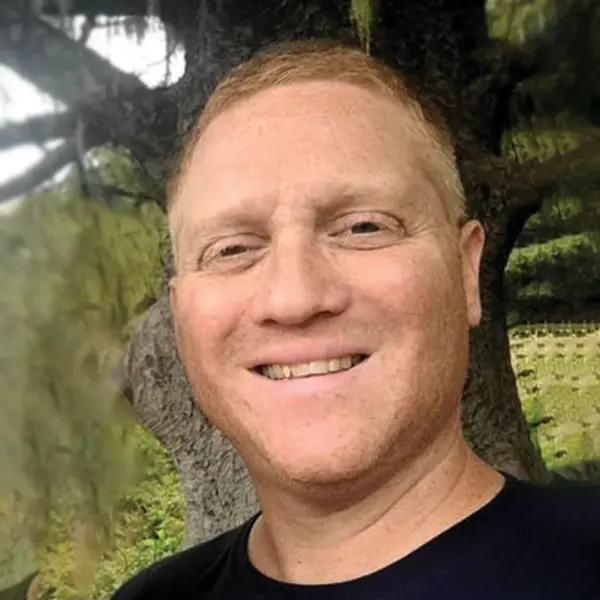 Request a free quote for your home remodeling in Galena today! Or talk directly to Travis and Jay, the owners of High Sierra Remodeling & Construction, at (775) 242-6405 to kick-start your project.