A minor kitchen remodeling in Reno, Nevada, costs around $30,000 and is one of the top three home improvements with the greatest return on investment, according to the Cost vs. Value Report 2022. Being transparent about the cost of your kitchen renovation is very important to us here at High Sierra Remodeling & Construction. We know it's just as crucial to you.
We want to make sure that no one is caught by surprise, so we are always transparent about how much the project will cost. At High Sierra Remodeling & Construction, we pride ourselves on our high-quality renovations and strive to provide each client with an exceptional journey from start to finish!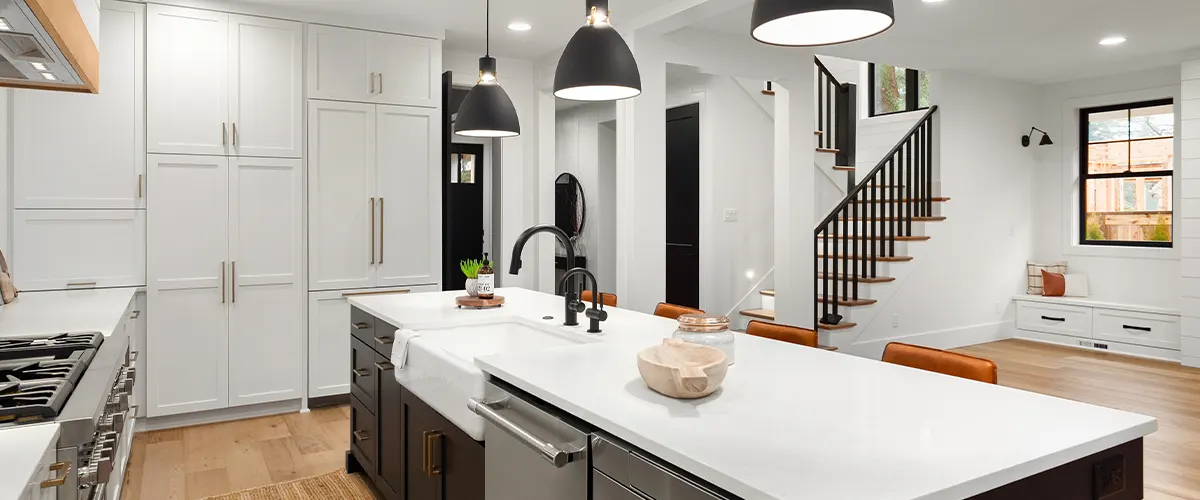 The Typical Kitchen Renovation Cost In Reno
Investing in a kitchen renovation isn't just an investment, it's personal. It considers the size of your space, the materials you select, and other unique preferences to ensure that the end product is exactly what you're looking for. That said, renovations cost more when they have larger coverage areas; thus, remodeling a big bathroom may be more expensive than renovating a small one!
Here is further information to give you an idea of what typical expenses are in Reno for different-sized kitchens.
| Size (square feet) | Average Cost |
| --- | --- |
| Small <70 sq ft | $35,500 - $60,000 |
| Medium 100-150 sq ft | $60,500 - $80,000 |
| Large 200+ sq ft | $80,000 - $90,000+ |
Labor In A Kitchen Renovation Cost In Reno
No need to feel stressed about your upcoming kitchen remodel; it may seem like a large project, but we have all the professionals you'll need to help see it through.
When it comes to remodeling a space, an architect is essential. They evaluate the blueprinted rooms for safety and structural integrity before beginning construction. Additionally, their sketches and plans are necessary to obtain a city or county construction permit. Typically, architects charge an hourly rate of $65-$400 or multiple one-time payments that account for 10%-20% of your renovation's total cost.
A professional kitchen designer is essential to constructing a beautiful and efficient space. They will help you stay within your budget while carrying out your vision. Designers usually charge 10-20% of the entire project cost; one-time consultation fees can vary from $300-$1,500 depending on their level of expertise. Investing in an experienced kitchen designer ensures that every detail is taken into account, allowing for a perfect outcome that fits both your style and pocketbook!
Although handymen are great for various home repair tasks, they usually lack the skills to fix all kitchen water leaks. A plumber can provide a temporary repair and address the problem at its source, ensuring that it will not occur again. Consequently, you can expect to pay between $70 and $150 per hour for their services and any necessary material expenses.
To guarantee your safety and that of your family, it's always a good idea to upgrade the electrical wiring when moving appliances. An electrician typically charges between $80-$150 per hour plus supplies for this service – making it well worth the investment for peace of mind!
If you plan to update your kitchen cabinets, you have three options: stock, semi-custom, or fully custom. Hiring a professional carpenter is probably best if you want a specific style for your kitchen. However, if you're looking for an investment that will appreciate over time, semi-custom furniture may be the right choice.
According to The Kitchen Cabinet Manufacturers Association, creating something unique by working with individual artisans is always worth the investment—even more so when raising the resale value of your home improvement project.
Type Of Upgrades And Materials
Kitchen remodeling projects can be a lot of work, but the results are worth it. During our on-site visit, we'll show you some of the best options for your area. Let's look at some of the most popular upgrades people choose.
When you are looking for the best value for your money, semi-custom cabinets should be at the top of your list! Paint-grade cabinets may come in cheaper but lack durability and longevity that hardwood builds offer. Additionally, when opting for a custom cabinet size, shape or design will give you firsthand insight on how these features blend with your current kitchen layout before making any major decisions.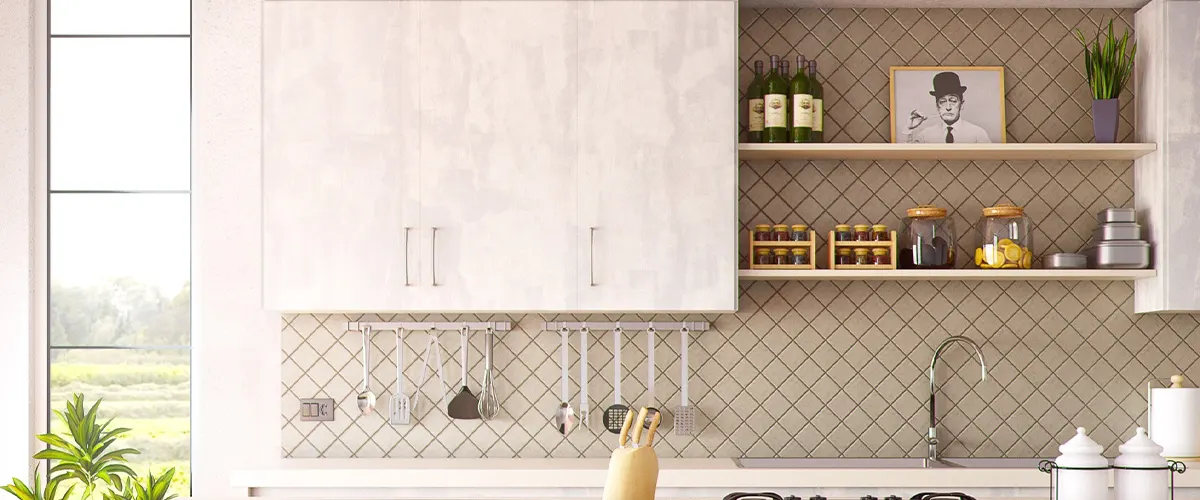 Redesigning your kitchen is a huge undertaking, and one of the first decisions you must make is whether to keep or replace your current appliances. If they are still functioning, there's no issue with keeping them around—but some homeowners prefer new models as it allows them to upgrade and acquire luxury items. Ultimately, budgeting and cooking needs will be deciding factors; if you don't cook much, mid-grade appliance packages may suffice!
When renovating their kitchen, some people spend more on luxurious, higher-quality appliances. We know individuals who spent nearly $18.000 only updating their appliances! The advantage of these models is that they often make cooking quicker and simpler. Ultimately, the customer's needs and preferences play a role in deciding which appliance they want for their new kitchen.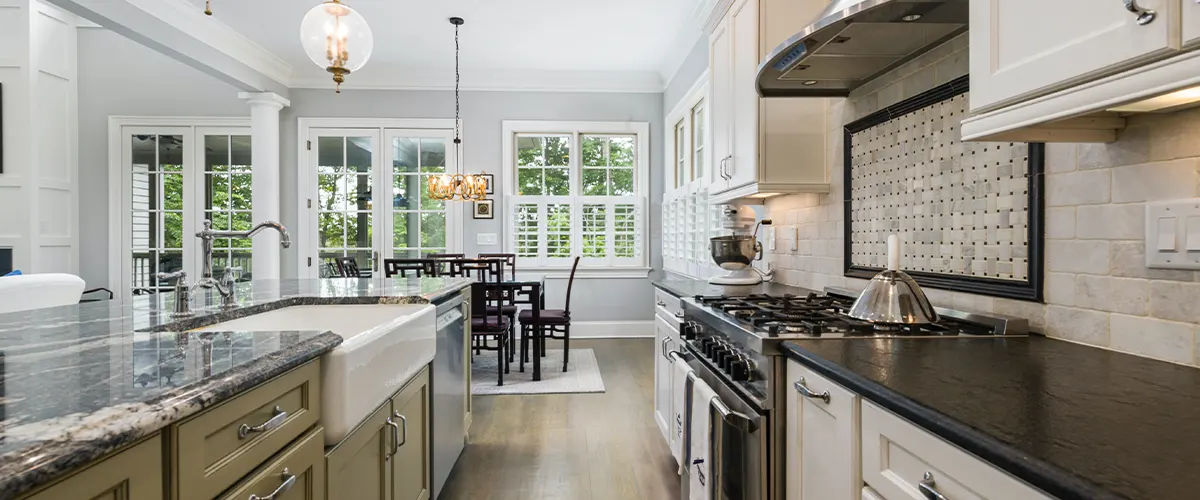 If you're searching for a material that adds character to your kitchen, quartz is ideal. While it offers timeless beauty with its unique look, quartz countertops are more resilient and require less maintenance than marble surfaces. 
Another option to consider is marble. Although it may be slightly more expensive in upkeep cost than quartz, the aesthetic benefits make it worth considering if you want something special.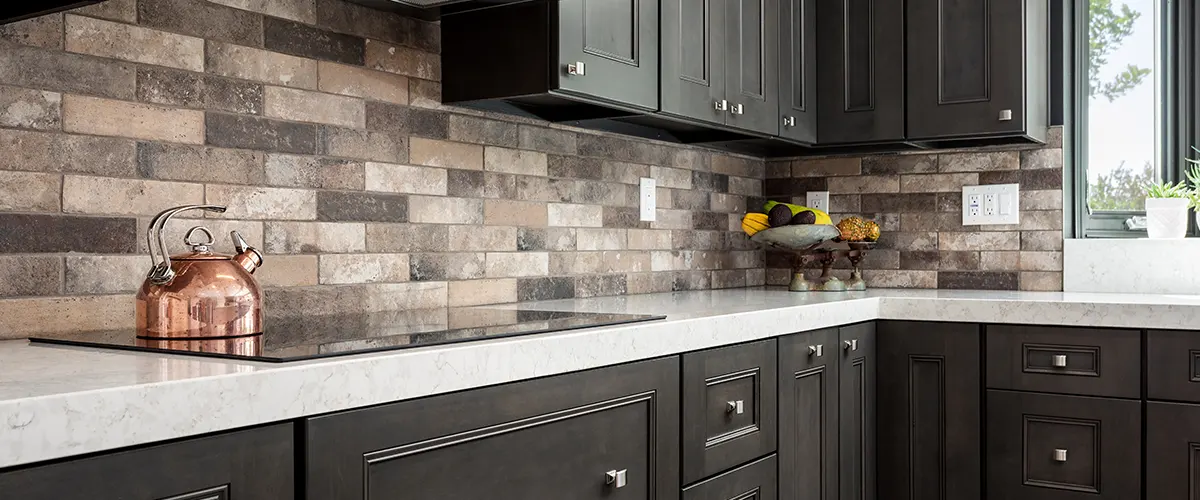 Arguably, the kitchen is the most important room in any home, so homeowners need to be picky with their designs–flooring included. Some perennial favorites for kitchen flooring are hardwood and tile. Hardwood has a sleek look while giving off a warm feeling; it's also easy to take care of.
When you weigh your tile flooring options, remember that vinyl is an excellent choice in many colors and styles. Not only does it require negligible installation and upkeep, but it can also resemble more costly floors like natural stone or wood – all at a tiny fraction of those materials' expense!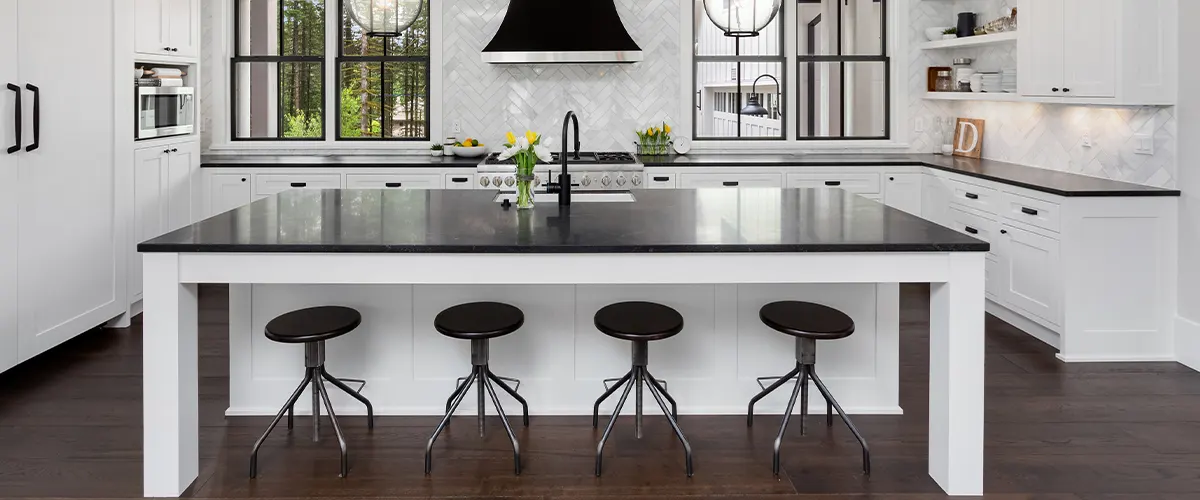 Budgeting For Your Kitchen Renovation Cost In Reno
If you are planning a home makeover, it is essential to understand the total cost. Don't be tricked by those home renovation shows that don't show you the entire budget picture; they usually remodel kitchens with an exorbitant amount of money and never explicitly mention how much each element costs. This can lead many individuals to have unrealistic expectations for their projects, resulting in them spending more than necessary
If cooking extravagant dishes isn't your thing, don't waste money on luxuries like high-end kitchen equipment and extensive layout changes. Similarly, if you have a small family, it may not make sense to invest in expanding the size of your kitchen. Before beginning any renovation project, you must carefully consider what works best for you – discussing these details with a professional contractor will help ensure you're spending wisely!
No one likes to be blindsided by unexpected kitchen renovation costs. Yet, if you allocate an additional 20% of your total project budget towards a contingency fund, then you will have the resources and financial cushion needed to handle issues that may occur during the remodeling process without breaking your bank account. Plus, even if all goes well with no surprises or bumps in the road – this extra money can remain tucked away for future use!
Know What You're Paying For For Kitchen Remodels
To ensure an enjoyable remodeling experience, it is essential to become informed on all expenses before beginning your project. That way, you can avoid any surprise costs in the future. Inquire about additional charges prior to agreeing to anything and have a clear thought of what you'll be paying first-hand so that you can prepare financially accordingly.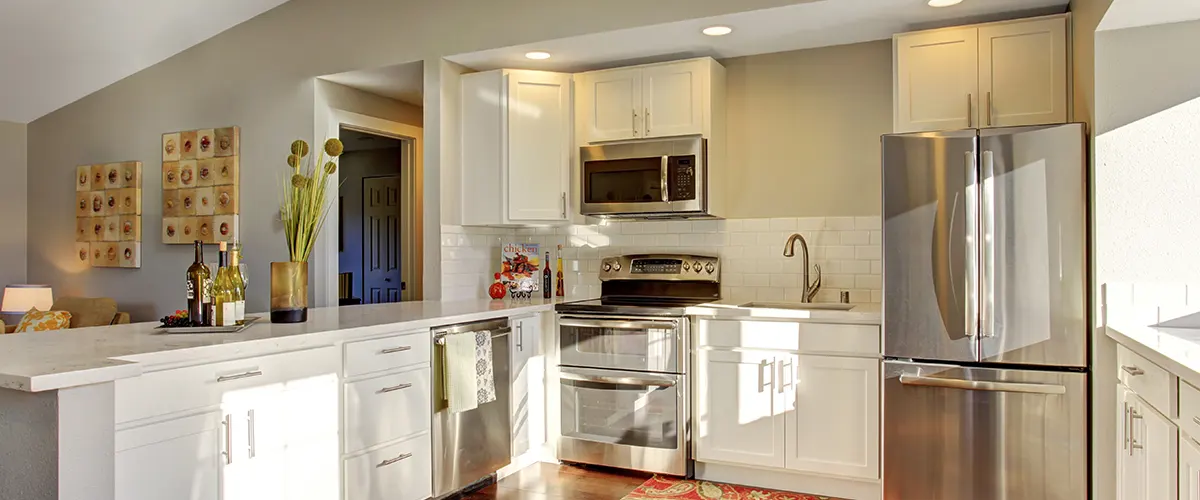 Get Pricing Transparency For Your Kitchen Remodeling Cost In Reno!
Investing in a kitchen remodel is always beneficial, even if you are not planning to sell your house. It will increase your property value and make cooking and entertaining much more pleasant for you. Even if resale doesn't matter right now, know that it's still an intelligent decision! At our company in Reno, we would be delighted to manage every aspect of your kitchen redesign project – from its initial conception until completion!
Get The Kitchen Remodeling Project You Deserve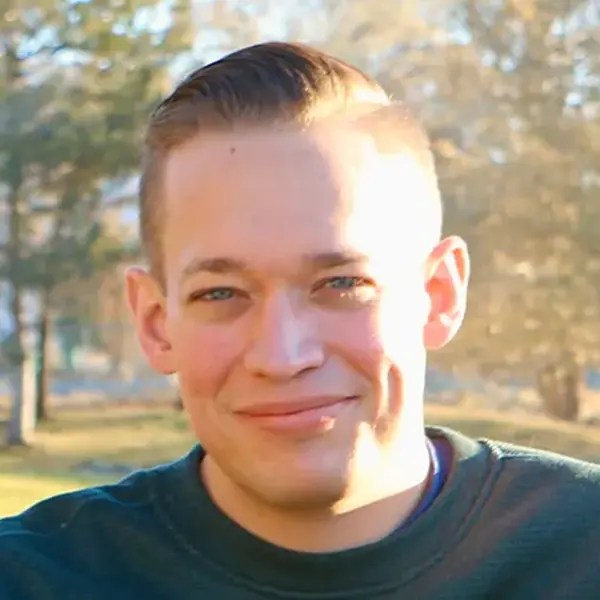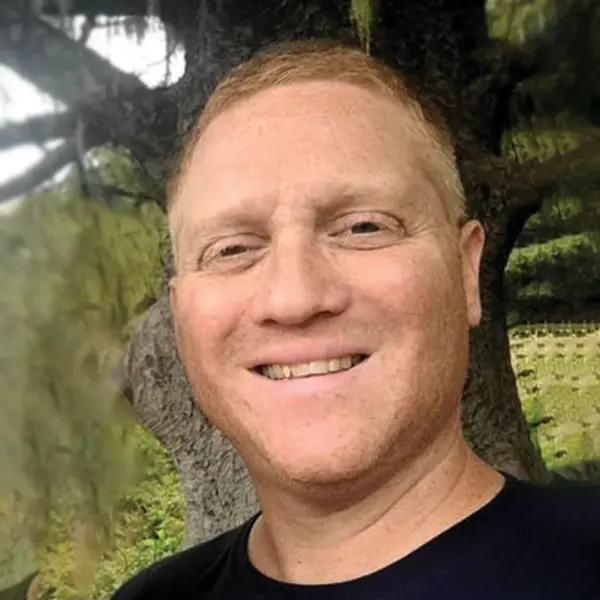 Hi, we're the owners of High Sierra Remodeling & Construction. If you're interested in a kitchen remodeling project in Reno, feel free to contact us. 
Just fill out our quick form, and we will get back to you with a phone consultation shortly.