A minor kitchen remodeling in Sun Valley costs around $30,000 and is one of the top three home improvements with the greatest return on investment, according to the Cost vs. Value Report 2022. At High Sierra Remodeling & Construction, we value transparency regarding the cost of your kitchen renovation. We understand that it is equally important to you as well.
At High Sierra Remodeling & Construction, we ensure project cost transparency to avoid surprises. Our top-notch renovations and dedication to providing an exceptional journey to every client set us apart.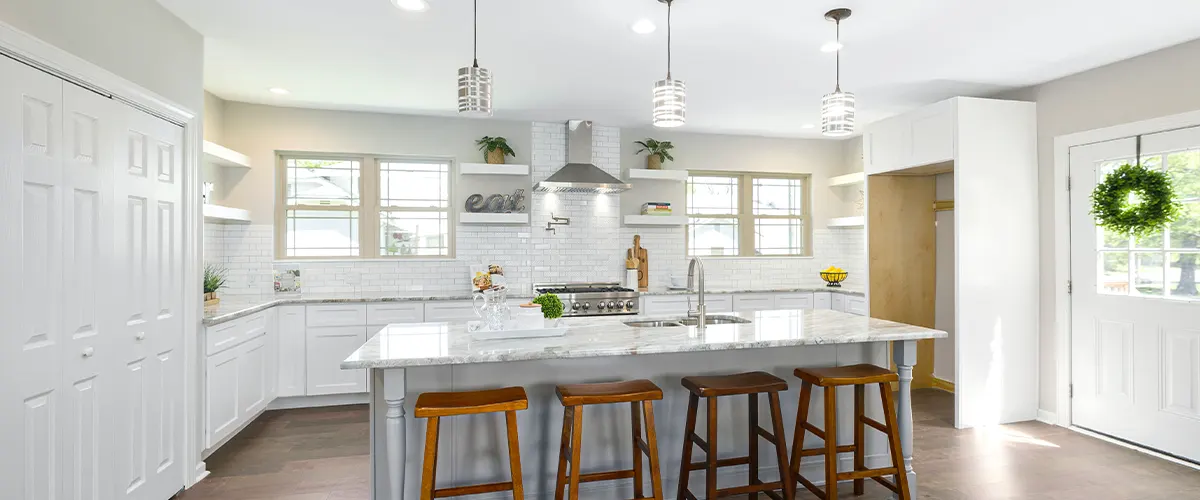 The Typical Kitchen Renovation Cost In Sun Valley
When you invest in a kitchen renovation, it's more than just a financial investment. It's a personal one that considers the size of your space, the materials you choose, and your individual preferences to create a final result that meets your exact specifications.
Keep in mind that the cost of a renovation increases with the size of the area being renovated. For example, remodeling a large bathroom will likely be more expensive than renovating a smaller one.
Here is further information to give you an idea of what typical expenses are in Sun Valley for different-sized kitchens.
| Size (square feet) | Average Cost |
| --- | --- |
| Small <70 sq ft | $35,500 - $60,000 |
| Medium 100-150 sq ft | $60,500 - $80,000 |
| Large 200+ sq ft | $80,000 - $90,000+ |
Labor In A Kitchen Renovation Cost In Sun Valley
Don't worry about feeling stressed about your kitchen remodel. Although it may seem like a big project, we have all the professionals you need to help you complete it.
Remodeling a space requires an architect for safety and structural evaluation and for sketches and plans to obtain a construction permit. Architects may charge an hourly rate of $65-$400 or a one-time fee of 10%-20% of the renovation's total cost.
Hiring a professional kitchen designer is important for creating a functional and attractive space. They can work within your budget to bring your ideas to life. Typically, designers charge 10-20% of the project cost, with consultation fees ranging from $300-$1,500, depending on their experience. Choosing an experienced designer guarantees a thorough consideration of every aspect, resulting in a perfect outcome that suits your preferences and budget.
While handymen are skilled in many home repair tasks, they may not have the expertise to fix all bathroom water leaks. For a more permanent solution, hiring a plumber who can fix the issue at its source is best. Remember that you'll likely be charged between $70 and $150 per hour, plus any necessary materials, for their servicesessary material expenses.
It is recommended to upgrade the electrical wiring when moving appliances to ensure your and your family's safety. An electrician usually charges between $80-$150 per hour plus supplies to get this service. This investment is worthwhile for the peace of mind it provides.
You can choose stock, semi-custom, or fully custom options to update your kitchen cabinets. If you have a specific style in mind, it's best to hire a professional carpenter. But if you want an investment that will appreciate over time, choosing semi-custom furniture might be the right decision.
According to The Kitchen Cabinet Manufacturers Association, creating something unique by working with individual artisans is always worth the investment—even more so when raising the resale value of your home improvement project.
Type Of Upgrades And Materials
Kitchen remodeling projects can be a lot of work, but the results are worth it. During our on-site visit, we'll show you some of the best options for your area. Let's look at some of the most popular upgrades people choose.
When you are looking for the best value for your money, semi-custom cabinets should be at the top of your list! Paint-grade cabinets may come in cheaper but lack the durability and longevity that hardwood builds offer. Additionally, when opting for a custom cabinet size, shape or design will give you firsthand insight into how these features blend with your current kitchen layout before making any major decisions.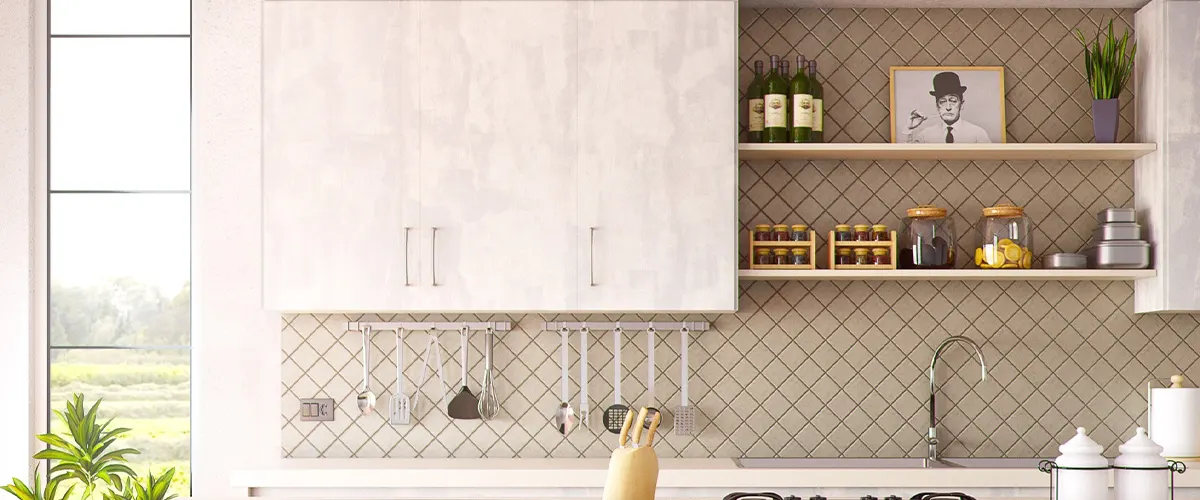 If you plan to redesign your kitchen, you'll have to decide whether to replace your current appliances with new ones. If your current appliances still work well, replacing them is unnecessary. However, some homeowners choose to replace them for the added luxury and upgrades. Your budget and cooking habits will ultimately determine whether you should opt for mid-size appliance packages or more high-end options.
Some people choose to invest more in their kitchen renovation by purchasing luxurious, high-quality appliances. We've heard of individuals spending almost $18,000 just on appliances! These models come with the benefit of faster and easier cooking. Ultimately, the customer's preferences and needs dictate which appliances they choose for their new kitchen.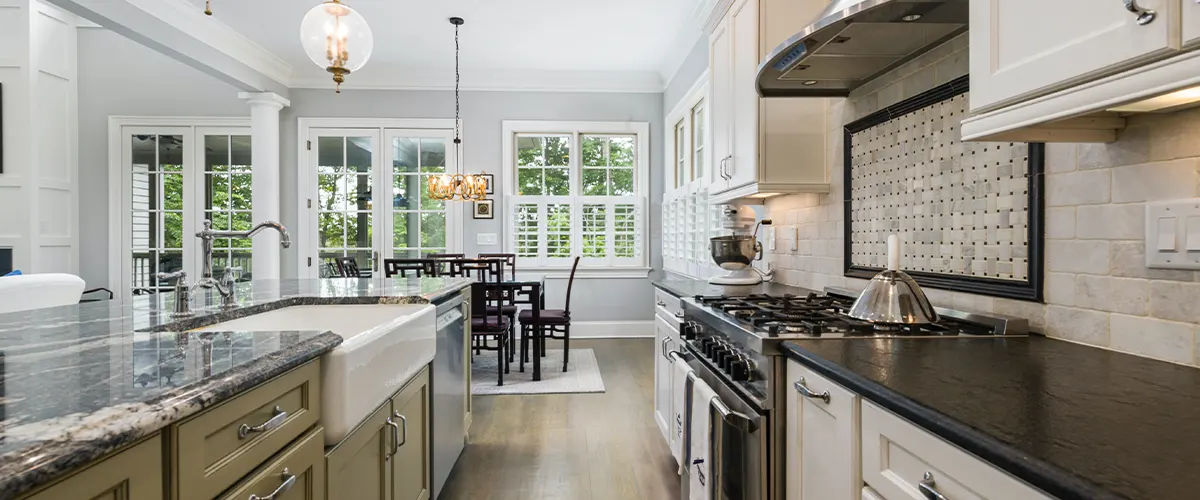 If you want to enhance the appearance of your kitchen with a special material, marble is a good choice. It provides a unique look that never goes out of style. However, when it comes to resilience and maintenance, quartz countertops are the better option. Although marble requires slightly more upkeep and is more expensive, its aesthetic benefits make it worth considering.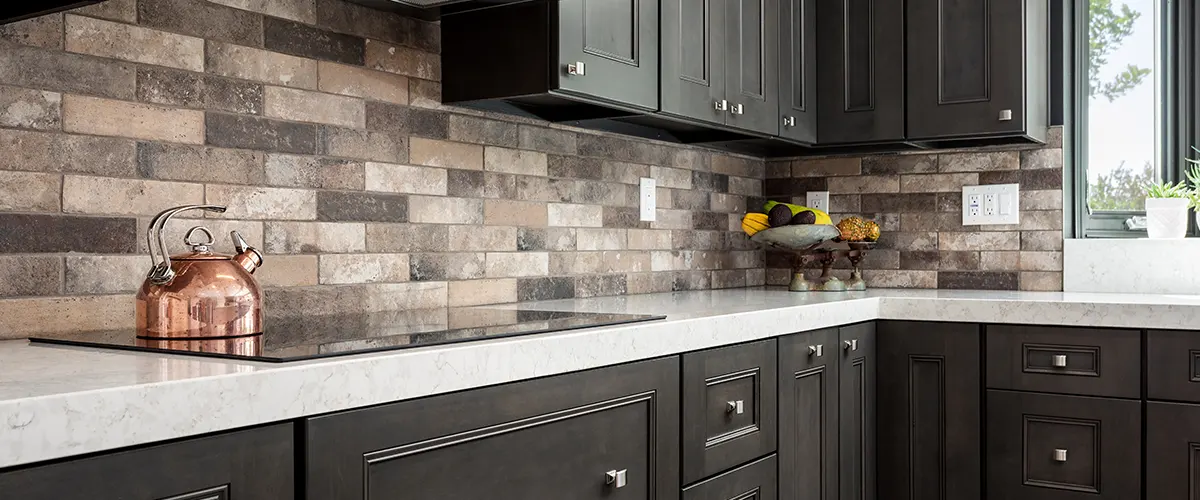 When designing their home, homeowners should be selective with the choice of flooring for their kitchen, as it is often considered the most essential room. Common options for kitchen flooring are hardwood and tile, both of which have their benefits. Hardwood provides a smooth appearance, adds a cozy vibe, and is low maintenance.
When considering your options for tile flooring, remember that vinyl is a great choice with a wide range of colors and styles. It requires minimal installation and maintenance and can mimic more expensive floors, such as natural stone or wood, all at a much lower cost.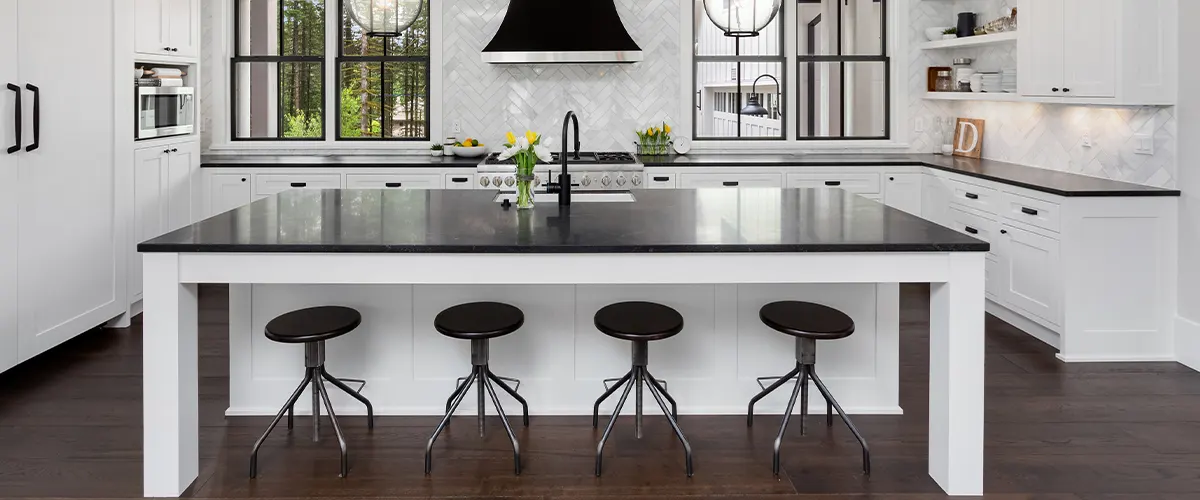 Budgeting For Your Kitchen Renovation Cost In Sun Valley
If you're considering remodeling your home, ensure you have a clear idea of the total cost. Don't be fooled by home renovation shows that showcase kitchen remodels with unrealistic budgets and don't disclose individual costs. This can give you false expectations and lead to overspending on your project.
If you don't enjoy cooking fancy meals, avoid spending money on expensive kitchen equipment and major layout changes. Also, if you have a small family, making your kitchen bigger may not be necessary. Before starting a renovation project, take time to think about what's best for you. Consulting with a professional contractor can help you make informed decisions about your expenses.
To avoid being surprised by unforeseen expenses during your kitchen renovation, set aside an extra 20% of your project budget as a contingency fund. This will provide you with the necessary resources and financial buffer to deal with any problems arising during the remodeling process without devastating your finances. Even in the best-case scenario, where nothing goes wrong, you can keep this extra money for future use.
Know What You're Paying For For Kitchen Remodels
Before starting your remodeling project, knowing all the expenses involved is important to avoid any unexpected costs later. Ask about any possible extra charges before agreeing to anything, and clearly understand the payment details so that you can budget accordingly. This will help ensure a smoother and more enjoyable remodeling experience.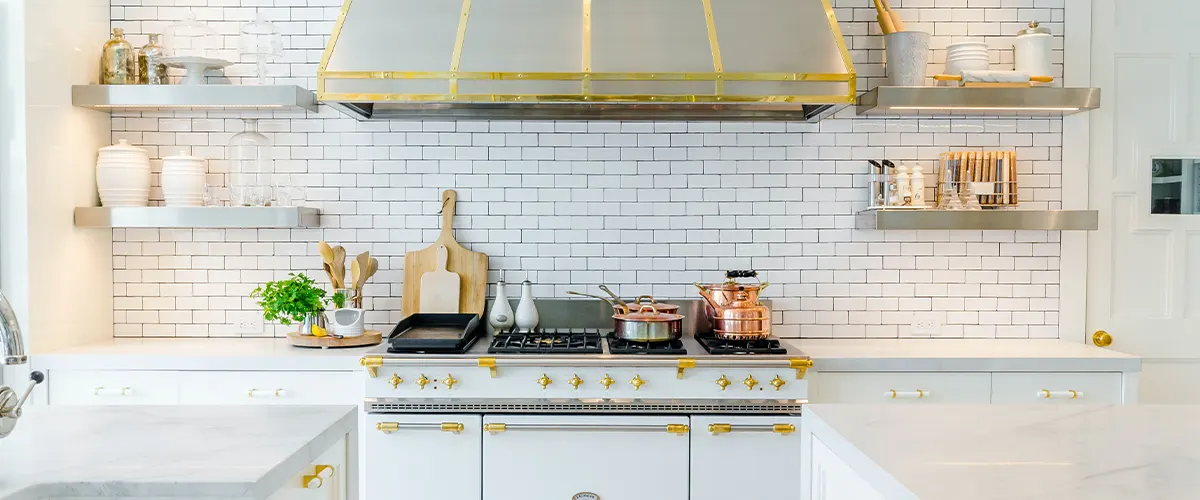 Get Pricing Transparency For Your Kitchen Remodeling Cost In Sun Valley!
A kitchen remodel can be beneficial, even if you don't plan to sell your home. It can enhance your property value and make cooking and entertaining more enjoyable for you. Investing in a kitchen redo is a smart decision, even if you don't plan to sell your house in the near future. Our Sun Valley-based company can handle every aspect of your kitchen renovation project from start to finish.
Get The Kitchen Remodeling Project You Deserve