Upgrade the heart of your home with the best kitchen remodeling service in Incline Village, NV.
Without a remodel, your kitchen may become outdated, no longer meeting your family's needs or style preferences. A fresh kitchen remodeling in Incline Village, NV, isn't just about aesthetics—it's about functionality, convenience, and enhancing the heart of your home.
A well-remodeled kitchen can significantly increase your property's value and provide an improved space for cooking, entertaining, and bringing family together.
Let us help you transform your kitchen into a modern, efficient, and welcoming space. Our expert team is dedicated to delivering top-notch kitchen remodeling in Incline Village, NV, ensuring your kitchen becomes the dream space you've always desired.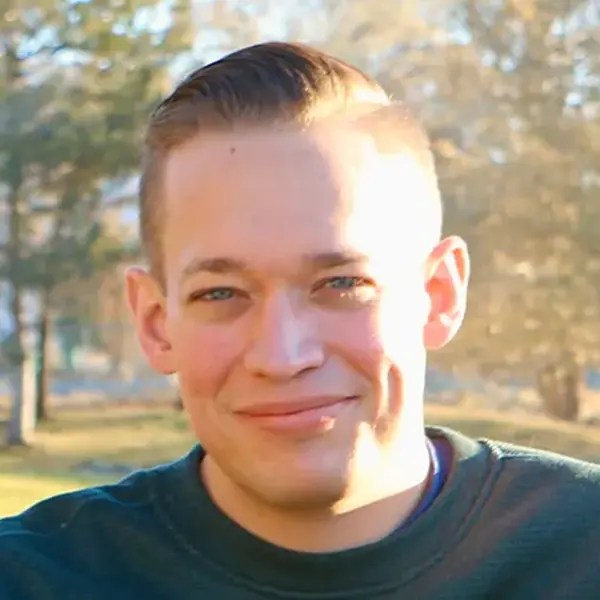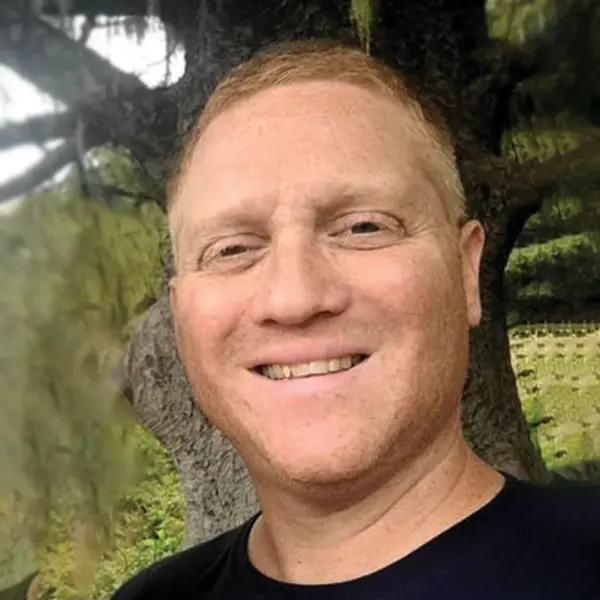 Travis Gunter & Jason Blazeff – Owners Of High Sierra Remodeling & Construction
Brought together by a desire to innovate and improve the construction industry, Travis and Jason created High Sierra Remodeling & Construction with a clear goal in mind: to make remodeling straightforward and easy for homeowners like you. Enjoy the complete design-build services that bring your home to modern standards!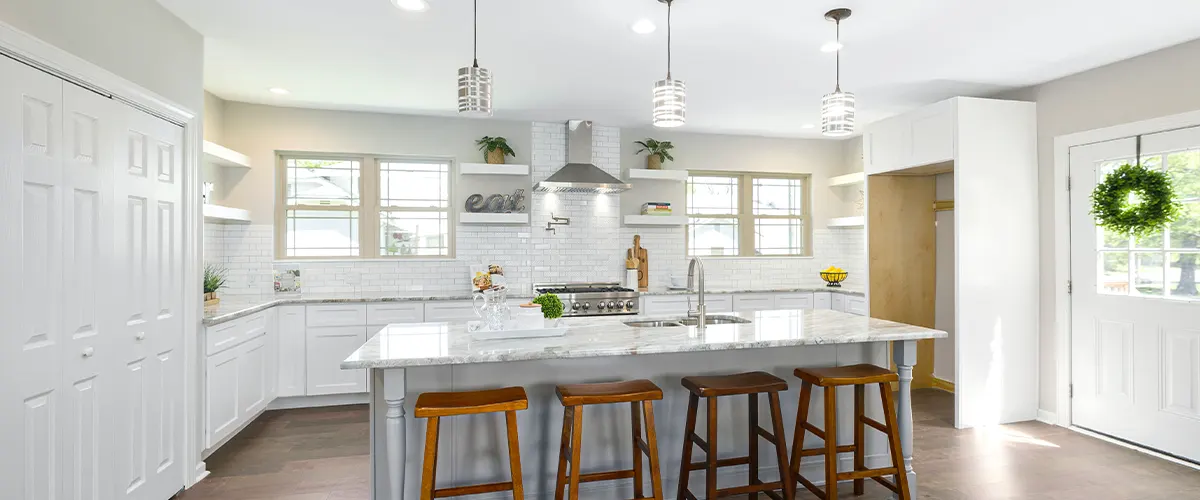 A Kitchen Remodeling Service With Tons Of Perks
We understand that kitchen remodels can be challenging endeavors. They demand expertise and extensive effort to ensure your satisfaction with the final result. At our company, we are committed to going above and beyond to provide you with the utmost benefits of collaborating with a top-tier contractor. Here are some of the advantages we offer:
Discover Our Impressive Portfolio for Kitchen Inspiration
With extensive experience in handling various kitchen challenges, we have successfully completed numerous projects. Take a glimpse into the possibilities and envision your new kitchen with the help of our professional team!
If you're curious and eager to learn more about the kitchen remodeling process, simply reach out to us at (775) 242-6405 or send us a message to request your free quote. We guarantee to respond within one business day to discuss your plans thoroughly.
Why Incline Village Homeowners Recommend Us
Don't just take our word for it. Hear from satisfied clients who have experienced the transformation of their kitchen spaces first-hand.
I can't say enough about them. I will start with how Travis and Jay were professional, helpful and reliable. I recently bought a house that was a rental for the past 10 years and let's just say it wasn't well kept. From the start to finish I was impressed with their work and ability to get the job done.
I felt comfortable with them doing the work and was very happy with the work. I was never worried about what I would find at the end of the day of their work, I knew I would be happy. They were able to start sooner than they thought and were done before the time frame. Travis always answered my million questions and was more than accommodating to me. Thank you for taking my nightmare of a house and giving me my dream home. I can't recommend these guys enough, you won't be upset if you hire them.
High Sierra Remodeling & Construction, not only professional at what they do but also reliable and dependable. We had our house completely remodeled (new kitchen, floors, new bathrooms, lighting, etc.) The quality of work was excellent! Travis and Jay and their whole team were great to work with, and very professional.
There were several trades involved in the overall construction and Travis & Jay made sure the work was coordinated so that there were no delays and kept the work flowing so that it was completed in our expected timeframe. Any homeowner choosing to work with them will be very pleased and extremely satisfied.
Kitchen Remodeling Cost In Incline Village, NV
In Incline Village, NV, investing in a kitchen remodel is a wise decision. On average, a typical kitchen remodeling project may range from $45,000 to $100,000, depending on the scale and the materials chosen. This financial commitment not only revitalizes your space but also significantly boosts your home's market value.
| Size (square feet) | Average Cost |
| --- | --- |
| < 70 sq ft | $35,500 - $60,000 |
| 100-150 sq ft | $60,500 - $80,000 |
| 200+ sq ft | $80,000 - $90,000+ |
*Pricing can fluctuate due to a variety of factors. The choice of materials, the complexity of the design, the extent of the renovation, and unique customizations can all affect the final cost. These variations allow for flexibility to fit different budgets.
Factors Driving Kitchen Remodeling Cost Higher in Incline Village, NV
The cost of kitchen remodeling in Incline Village, NV, can vary greatly depending on several factors. Here's a closer look at the elements that may drive your kitchen remodel cost higher:
Did you know that we are a design-build company? This approach provides you, the homeowner, with a multitude of benefits. With our design-build model, we combine design and construction functions into one team, enabling seamless communication and coordination. This results in streamlined projects, quicker completion times, and a cost-effective process. Your dream kitchen is within reach with our comprehensive service.
A Complete Service For Stress-Free Remodeling
We understand that as a homeowner, the two major concerns during any remodeling project are time and money. At High Sierra Remodeling & Construction, we ensure that our projects are not only completed on schedule, but also within your budget.
Kitchen remodeling is a valuable investment, enhancing your home's aesthetics while increasing its market value. It opens up opportunities for better functionality, energy efficiency, and a personalized touch aligned with your lifestyle.
At High Sierra Remodeling & Construction, we are committed to punctuality. Our meticulous project planning, coupled with efficient and dedicated work, ensures we always meet our deadlines, delivering your dream kitchen on schedule.
It's Time For An Effortless Kitchen Revamp
Our streamlined process is crafted with your comfort and well-being in mind. We want you to relish the thrill of this upgrade, and we can assure you that you will!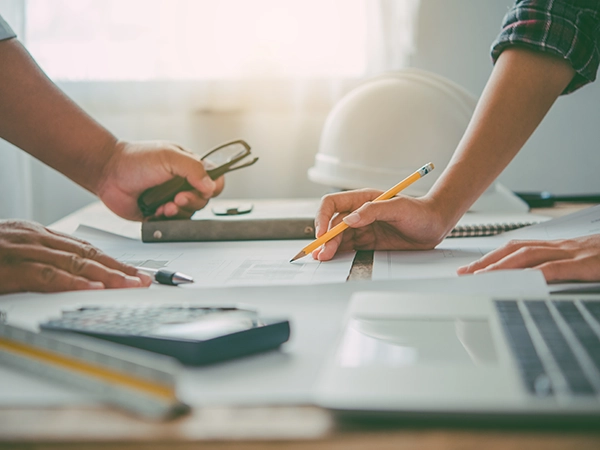 Reach out to us, share your vision, and we'll support you with advice and valuable insights for your brand-new kitchen.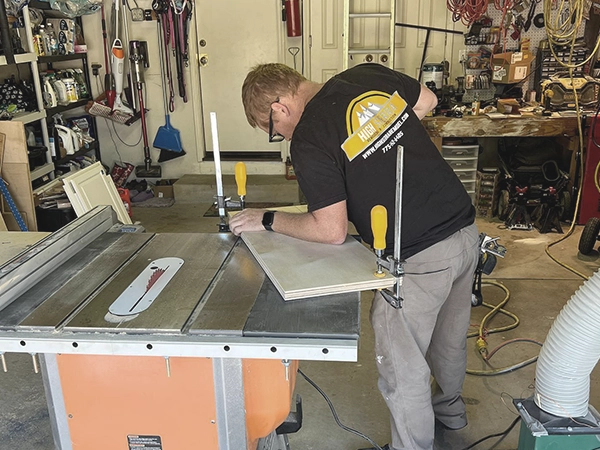 Once we finalize the design and select the materials, we commence work according to our agreed timeline. You'll have full control over every aspect.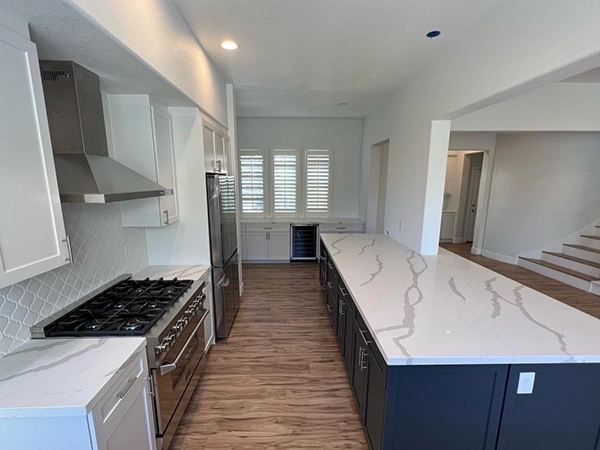 Your new kitchen is primed to host unforgettable family gatherings! It's time to invite your friends over!
Kitchen Remodeling In Incline Village, NV - FAQs
Transform Your Kitchen Into A Masterpiece
Experience the joy of a new kitchen that adds value to your property and makes you the envy of your friends. Don't wait any longer; call (775) 242-6405 or click the button below to request a quote. We'll get back to you within one business day. Let's make your dream remodel a reality!
The High Sierra team did a tremendous job for us in an internal remodel / room reconfiguration. Their work was high-quality and they were incredibly professional and thoughtful throughout the process. We will use them in the future and can't recommend them more highly!
Travis and Jay are true pros. They were able to come out and give me a quote on short notice, they showed up to work exactly when they said they would, and they got the job done in the amount of time they said it would take them.
I'm very happy with my new shower. Overall a pleasant experience from start to finish. If you want the job done right, go with High Sierra.
Other Services You Might Be Interested In:​
Nestled on the northeastern shore of Lake Tahoe, Incline Village, NV, is a picturesque community famous for its crystal-clear lake, sandy beaches, and the renowned Diamond Peak Ski Resort. The village is home to the historic Thunderbird Lodge, offering breathtaking views and a peek into Tahoe's glamorous past. Don't miss the chance to explore the lush Tahoe Rim Trail and tranquil Sierra Nevada College campus for an immersive experience of Incline Village's natural beauty.