Planning to remodel your kitchen but unsure of the potential costs? Did you know that custom cabinets are often the most expensive part of a kitchen overhaul? This blog will illuminate all the costly aspects, like granite countertops and appliances, involved in a typical renovation.
Dive in as we help you budget wisely for every detail of your dream kitchen!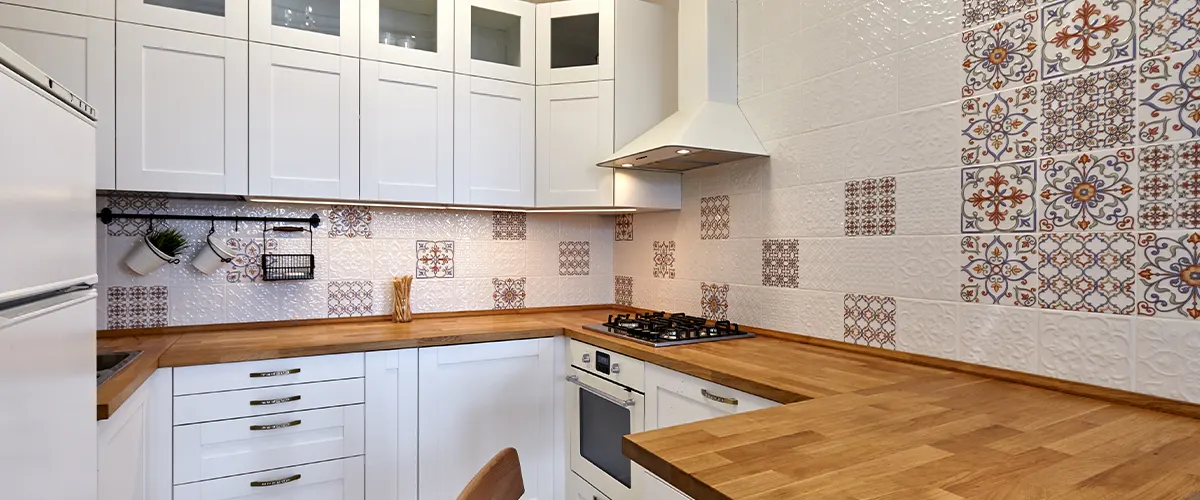 Custom Cabinets - The Most Expensive Upgrade in a Kitchen Remodel
Custom cabinets can dramatically transform the look and functionality of your kitchen. They are a significant investment because they include high-quality materials, precise measurements, superior craftsmanship, and installation services.
Unlike stock or semi-custom cabinetry that comes in predetermined sizes and styles, custom cabinets offer countless design options to fit your unique taste.
You can choose from an array of wood types like maple, cherry, hickory or oak for your springboard. Cabinet doors come styled as traditional raised panel or modern flat panel and everything in between.
There's no limit on paint colors or stain finishes either! Plus, their sizing will perfectly fit any spaces you have – avoiding awkward gaps common with pre-made alternatives. It's this blend of aesthetic flexibility and practical solution to space constraints that sets custom cabinets apart but also makes them the most costly upgrade in a kitchen remodel.
Custom cabinets cost $500 to $1,200 per linear foot installed. Custom kitchen cabinet prices are $15,000 to $30,000 for an average-sized kitchen or $1,000 to $5,000 for a pantry. The cost to build custom cabinets depends on the size, style, material, and features.
Besides, if you want to add some extra features to make your daily tasks even easier, you'll also want to budget for them as well.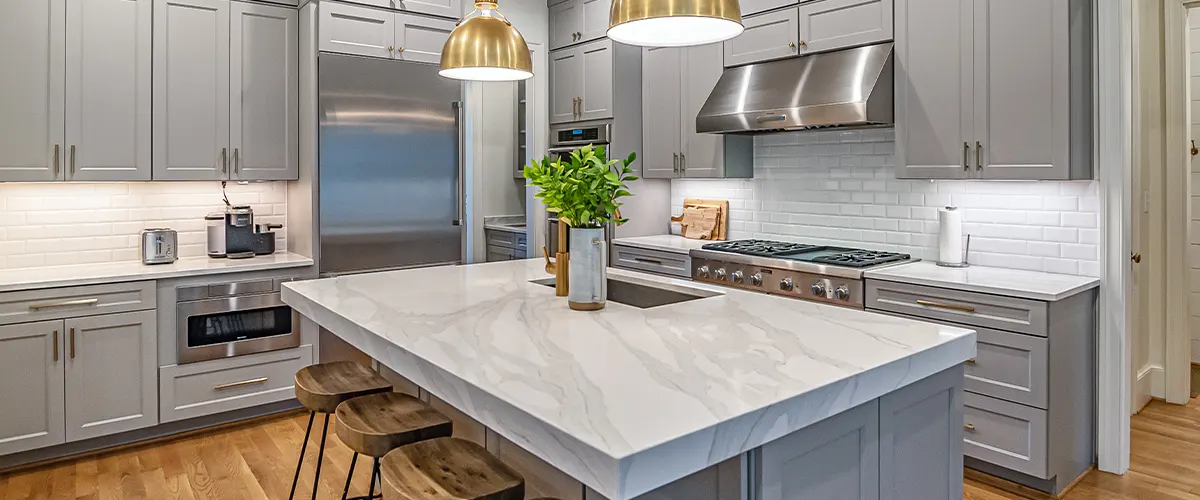 Other Costly Aspects of a Kitchen Remodel
In addition to custom cabinets, homeowners may also find other aspects of a kitchen remodel to be quite expensive. These can include the cost of kitchen appliances, such as high-end stoves and refrigerators, as well as the price of granite countertops, which are known for their durability and beauty.
Choosing the right kitchen appliances adds value and functionality to your home. High-end ovens, stoves, refrigerators, and dishwashers may carry a hefty price tag but they often offer better performance and longevity.
From custom-built refrigerated drawers to professional-grade ranges with six burners plus a griddle section, these are worth the investment if you're an avid cook or if entertaining is integral in your lifestyle.
Energy efficiency also factors into the cost of kitchen appliances. Newer models designed for sustainability might be pricier upfront but can definitely save you money on utility bills over time.
Appliance packages can be anywhere from $2k to $10k, and you can find them at any big box store in your area.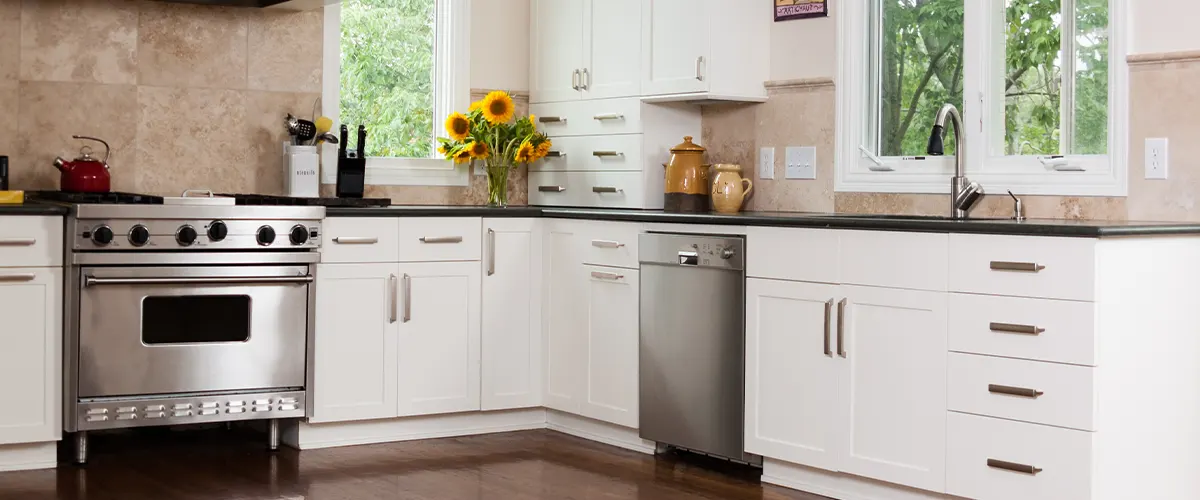 Granite countertops add a luxurious touch to any kitchen. These high-end surfaces, often chosen for their durability and beauty, are an appealing choice among homeowners. However, the cost can quickly escalate due to factors such as size requirements, finish type, and installation charges.
For those who prefer a more affordable option while still maintaining aesthetics, engineered stone or quartz countertops provide a compelling alternative. Despite its reputation as the 'cheaper' choice compared to granite, quartz is equally durable and comes in a wider variety of colors and patterns that can be matched with any kitchen design seamlessly.
The average cost for quartz countertops ranges from $50 to $200 per square foot, contingent on the stone and kitchen layout. Granite countertops cost, on average, between $80 to $300 per square foot.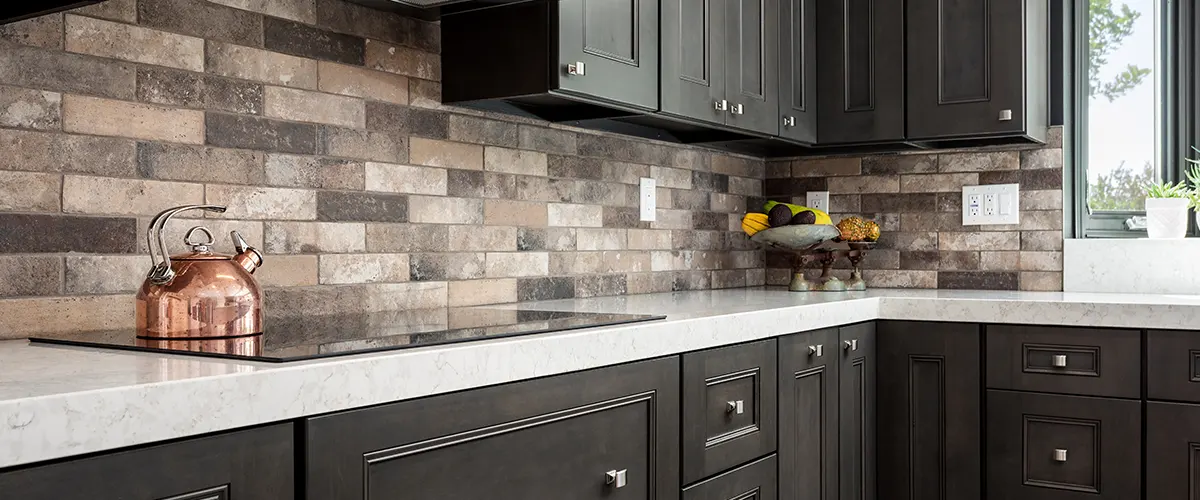 Choosing the right kitchen flooring is an important decision in a kitchen remodel. It not only affects the overall appearance but also affects the functionality and durability of your kitchen.
Hardwood floors are a popular choice for their timeless appeal, while tile floors are known for their durability and easy maintenance. If you prefer something more budget-friendly, laminate or vinyl flooring options can offer a similar look without breaking the bank.
Ultimately, selecting the right kitchen flooring will enhance the overall design of your space and provide long-lasting performance for years to come.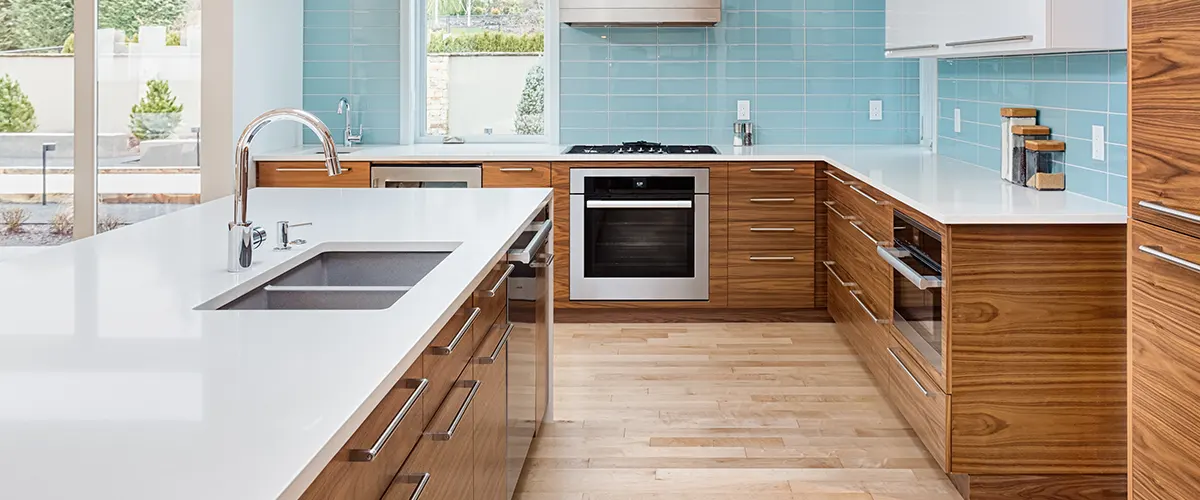 Choosing the right kitchen backsplash can make a big impact on the overall look and feel of your kitchen. It not only protects your walls from splashes and stains, but it also adds a touch of style to your space.
From sleek subway tiles to intricate mosaic designs, you have plenty of options to choose from when it comes to kitchen backsplashes. Consider materials like ceramic or glass that are both durable and easy to clean.
With the right choice, your kitchen backsplash can become a focal point in your newly remodeled kitchen.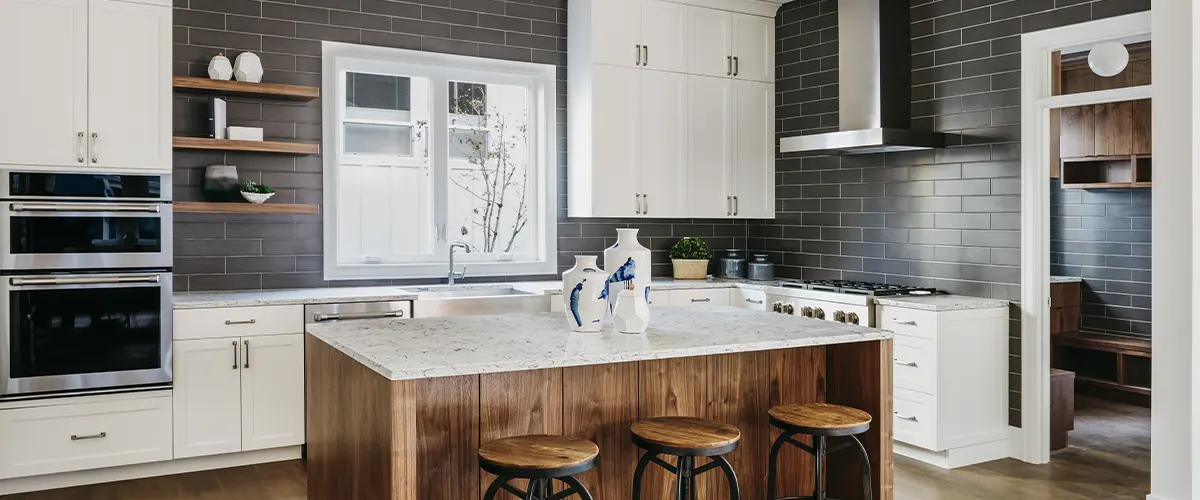 Finding the right professionals to handle your kitchen remodel can be a costly aspect of the project. The labor involved in installing custom cabinets, kitchen appliances, countertops, flooring, backsplash, and lighting fixtures all adds up.
Hiring skilled workers who can bring your vision to life is crucial for a successful remodel. It's important to budget for labor costs and get quotes from multiple contractors to ensure you're getting the best value for your money.
The labor for your kitchen remodel will make up to 20% of the total cost, so you'll definitely want to ensure a professional contractor that can build your space right from the get-go.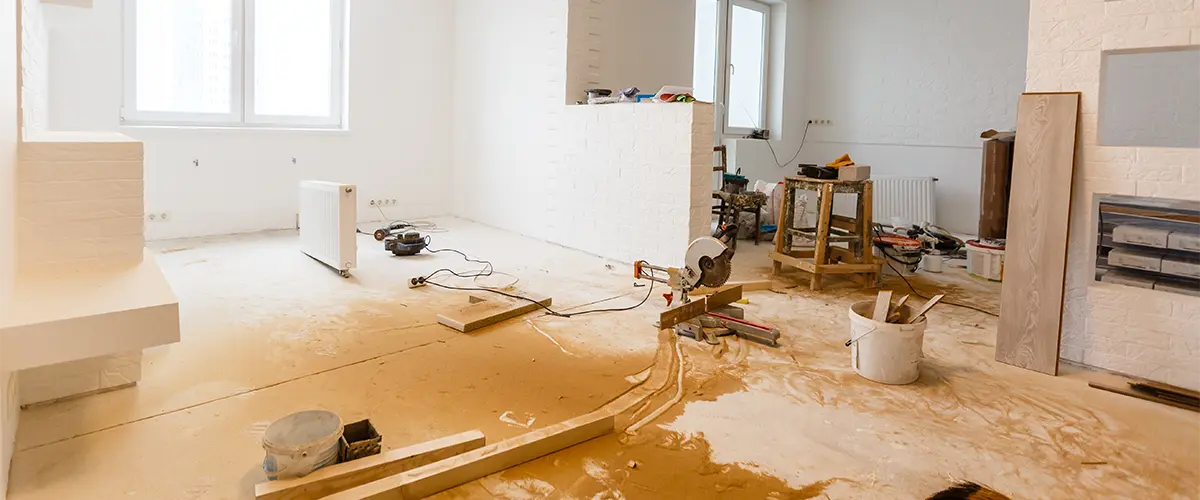 Custom cabinets are often the most expensive upgrade, while other aspects such as appliances, countertops, and flooring can also add up in cost. Custom cabinets are definitely worth considering if you want cabinetry personalized to your needs and exact space, but if you want a high ROI, semi-custom cabinets make a much better investment.
At High Sierra Remodeling & Construction, we can take care of your kitchen remodel from the ground up. With us, you can get a beautiful design meant to give you comfort and efficiency, and also the highest quality craftsmanship you'll find in Reno, NV, and surrounding areas
Check out our kitchen remodeling offer here, or call us directly at (775) 242-6405 to discuss your upcoming project.