A bathroom remodeling in Sun Valley, Nevada, costs around $30,000 and is one of the top three home improvements with the greatest return on investment, according to the Cost vs. Value Report 2022. 
Minor bathroom repairs provide a 67.5 percent rate of return, while major bathroom remodels return 59.5 percent.
At High Sierra Remodeling & Construction, we understand the importance of offering our clients clarity and transparency throughout their bathroom remodeling process. That's why we don't leave anything to chance: all costs associated with each project will be laid out beforehand so you won't have any unwelcome surprises down the line.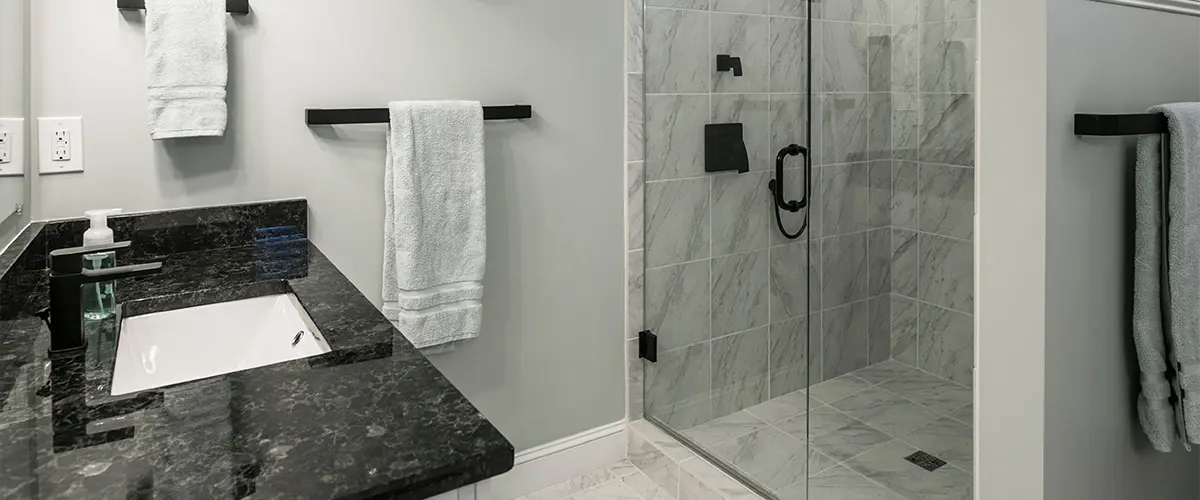 The Typical Bathroom Remodeling Cost In Sun Valley, NV
The average home value in Sun Valley, NV, is $400k, according to realtor.com. And since NKBA advises a budget between %5 to %10 of your home value for a remodel, you shouldn't spend more than $40k on your bathroom remodel in Sun Valley, NV, for optimum ROI.
However, this all depends on the purpose of your remodel. If you want to sell, you'll want a high ROI, so minimum investment. If, however, you want to create a personalized space that boosts your day-to-day comfort and well-being, you can spend how much you want.
Below are some average costs for different bath sizes.
| Size (square feet) | Average Cost |
| --- | --- |
| Small <70 sq ft | $20,500 - $35,000 |
| Medium 100-150 sq ft | $35,500 - $60,000 |
| Large 200+ sq ft | $70,000 - $100,000+ |
Labor In A Bathroom Remodeling Cost In Sun Valley
No need to feel stressed about your upcoming bathroom remodel; it may seem like a large project, but we have all the professionals you'll need to help see it through.
If you are planning to extend your building project, then having an architect on board is a must. They can guarantee that the rooms created in the blueprint adhere to safety and security standards before construction starts. Moreover, after evaluating the land details carefully, they will use their designs and plans as part of an application for securing a building permit.
Achieving the bathroom of your dreams requires a professional designer. They will assist you in bringing your vision to life while keeping it within budget.
When bathroom water leaks go beyond simple repairs, the best solution is to contact an experienced plumber for assistance. They can supply temporary solutions and tackle the root source of your problem so that you never experience it again.
If you want to guarantee the safety of yourself and your family, it's wise to update your electrical wiring when relocating or installing devices. This way, you can be certain that everything is secure.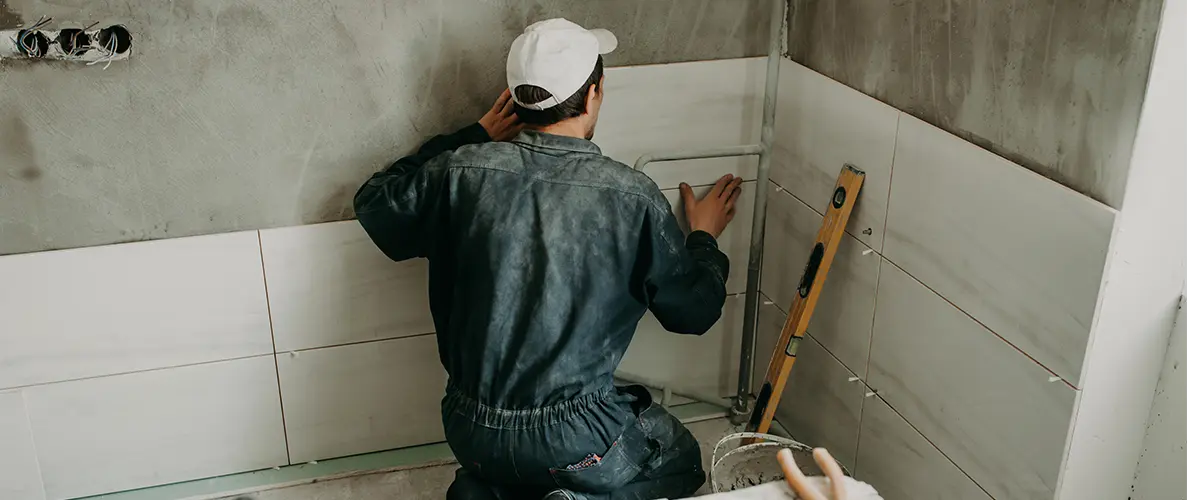 Bath remodeling Cost In Reno By Upgrades
Here is the cost of some of the most popular improvements and upgrades in Sun Valley to provide you with an idea of how much money you'll need for your bathroom makeover:
Transform your small bathroom into an inviting and aesthetically pleasing area with the addition of a suitable vanity. 
Dual vanities are perfect for those looking to maximize their storage options, while ornamental pieces will be excellent focal points in guest or powder rooms. 
For the maximum value of this investment, KCMA suggests semi-custom models!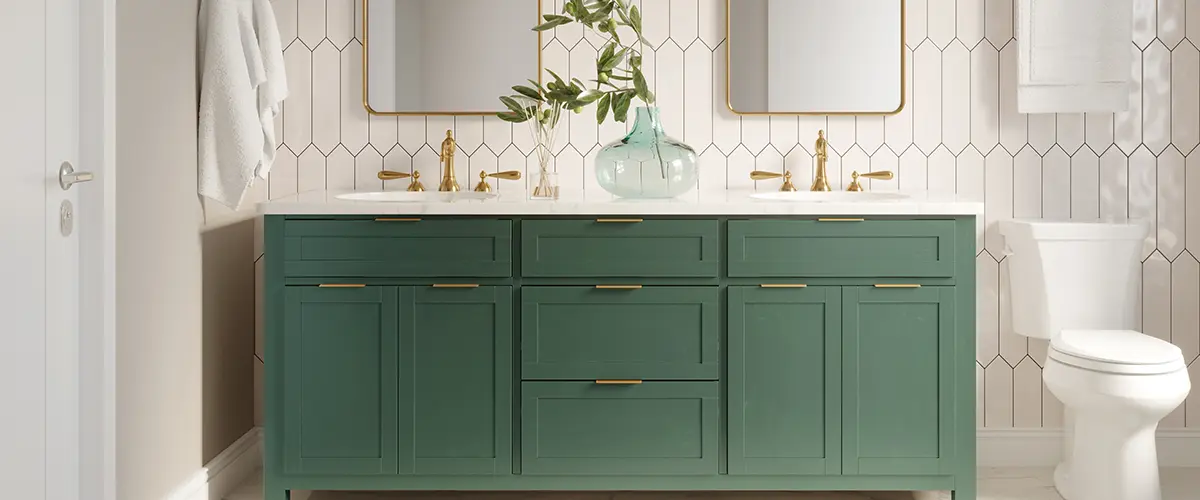 Don't break the bank to repair your flooring! Instead of replacing it altogether, focus on patching up any small parts that may have been damaged over time. 
Porcelain tiles are a luxurious option, as they cost around $10-$30 per square foot. At the same time, porcelain is also one of the best flooring materials, especially in a bathroom.
Give your home a luxurious makeover without breaking the bank with luxury vinyl tile (LVT). This affordable flooring alternative comes in numerous wood-look or stone varieties and only costs an average of $1,600 for 200 sq. ft. LVT with a textured finish.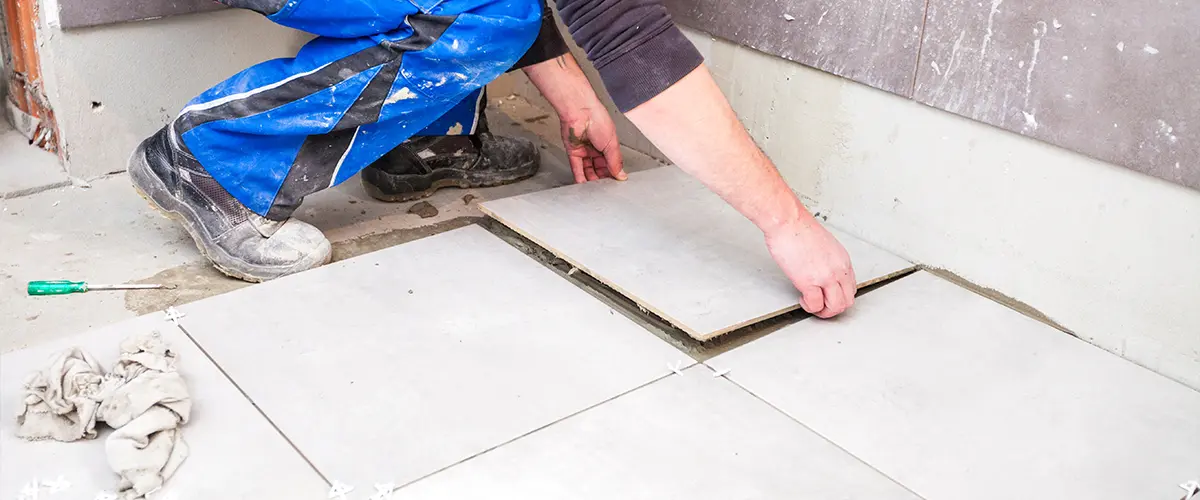 An ideal countertop in any room–including the bathroom at your workplace– is beautiful and useful without high maintenance. If you are looking for a long-lasting option, consider quartz. Compared to other materials, top-quality quartz worktops have fewer veins and provide a more consistent look that can upgrade your bathroom's aesthetic appeal.
Additionally, quartz is scratch-resistant, making it ideal for surfaces in your home that see a lot of wear and tear. In terms of price, quartz falls into the middle to high range at $75-$100 per square foot. This puts it above laminate or solid surface materials choices. Granite and marble are also excellent bathroom materials because of their durability; however, the high installation cost often deters people from using them.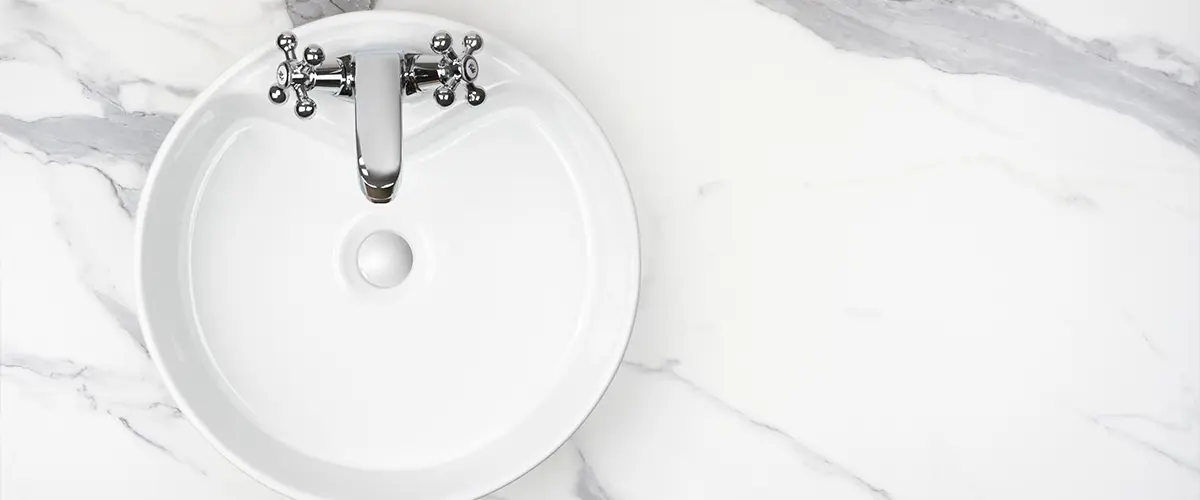 The average price of remodeling an old bathtub into a stunning walk-in enclosure varies from $500 -$2,500+, depending on its size and materials used, larger showers or those built using luxury features such as marble tiles or floor heating systems can range up to $5,000+.
Generally, tiling a bathroom floor or wall is more expensive than setting up shower pans. But it can be worth the extra money in certain cases. Quality influences prices when comparing porcelain and ceramic tiles; costs may range from $2k to an incredible $10k, depending on the specific project.
Another thing you need to keep in mind is whether or not you want a glass enclosure.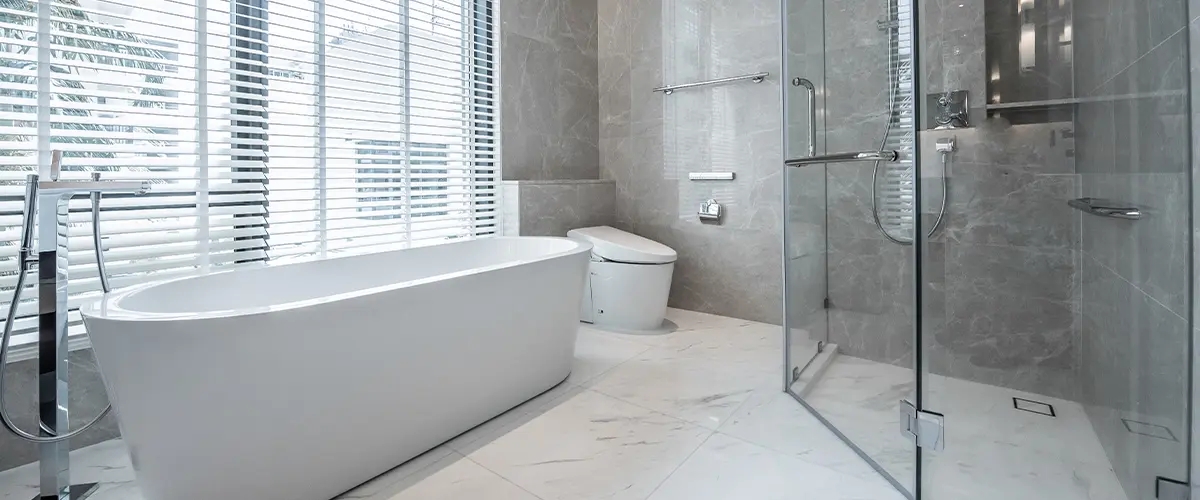 Budgeting For Your Bathroom Remodeling Cost In Sun Valley
While it's true that remodeling will require significant investment, TV shows fail to share the full financial picture. It's not uncommon for them to lead many homeowners to overestimate costs and consequently spend more than they should have. 
Check out these tips to avoid some common mistakes and to save some money on your upcoming remodel.
If finding solace in your bathroom is something you value, it should be a priority. Having an experienced designer help bring your vision to life will make sure all the details are taken care of and that the space truly reflects what you dreamed up. If self-care isn't high on your list of priorities, then minor upgrades would do just as well while also being more budget-friendly!
Diligently setting aside 20% of your total project cost for unexpected bathroom remodeling costs can provide you with the financial security and peace of mind necessary to complete any project successfully. If all goes as anticipated, this additional money can cushion your account, just in case!
Know What You're Paying For For Bathroom Remodels
Remodeling a bathroom is typically more budget-friendly than remodeling other areas of the house. To ensure you have an enjoyable experience, it's essential to be aware of all expenses from the beginning and not face any unexpected costs later.
Be sure to ask about extra charges before signing off on anything. It's essential to have a precise idea of what you'll need to pay upfront so that you can prepare financially and avoid unpleasant surprises!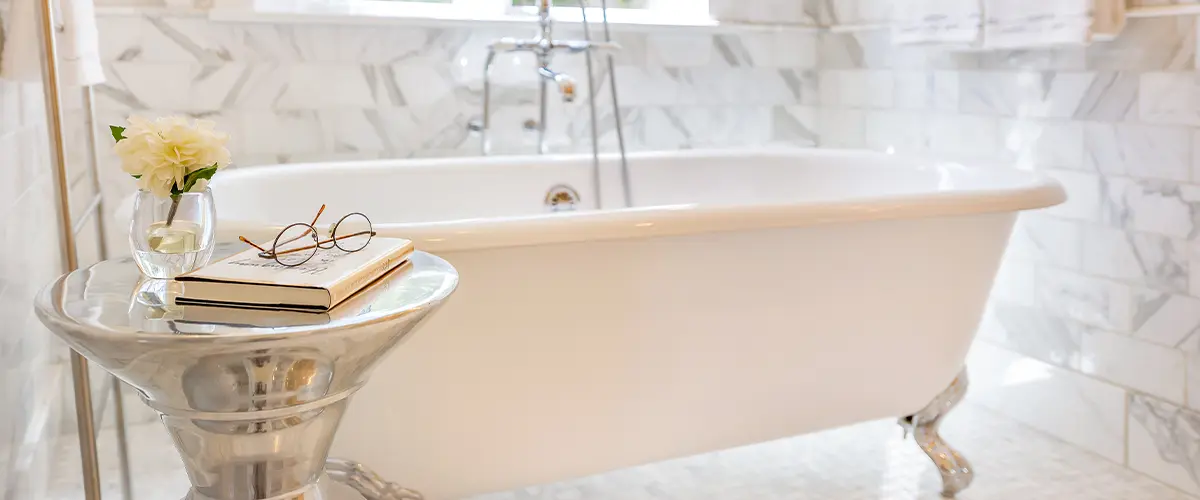 This Is The Best Way To Start Your Project!
We've developed this process to make it easy for you to start it now. We're fully focused on your well-being and comfort, and we want you to enjoy the journey from start to finish. Your experience will be seamless, and you'll get your new bath in record time!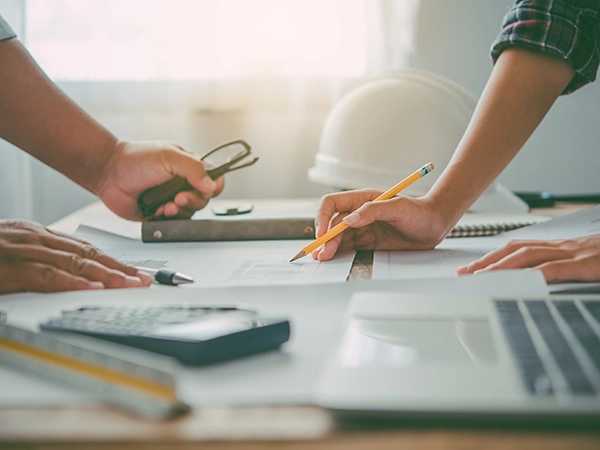 Get in touch so we can identify your needs and plan your remodel together.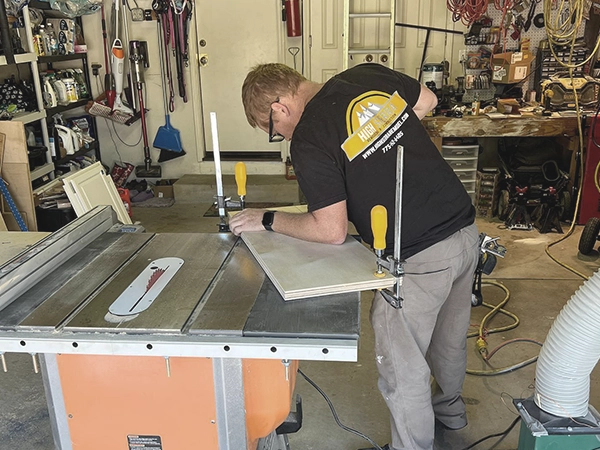 We get your remodel done on-time, on-budget, and with surprising perfection.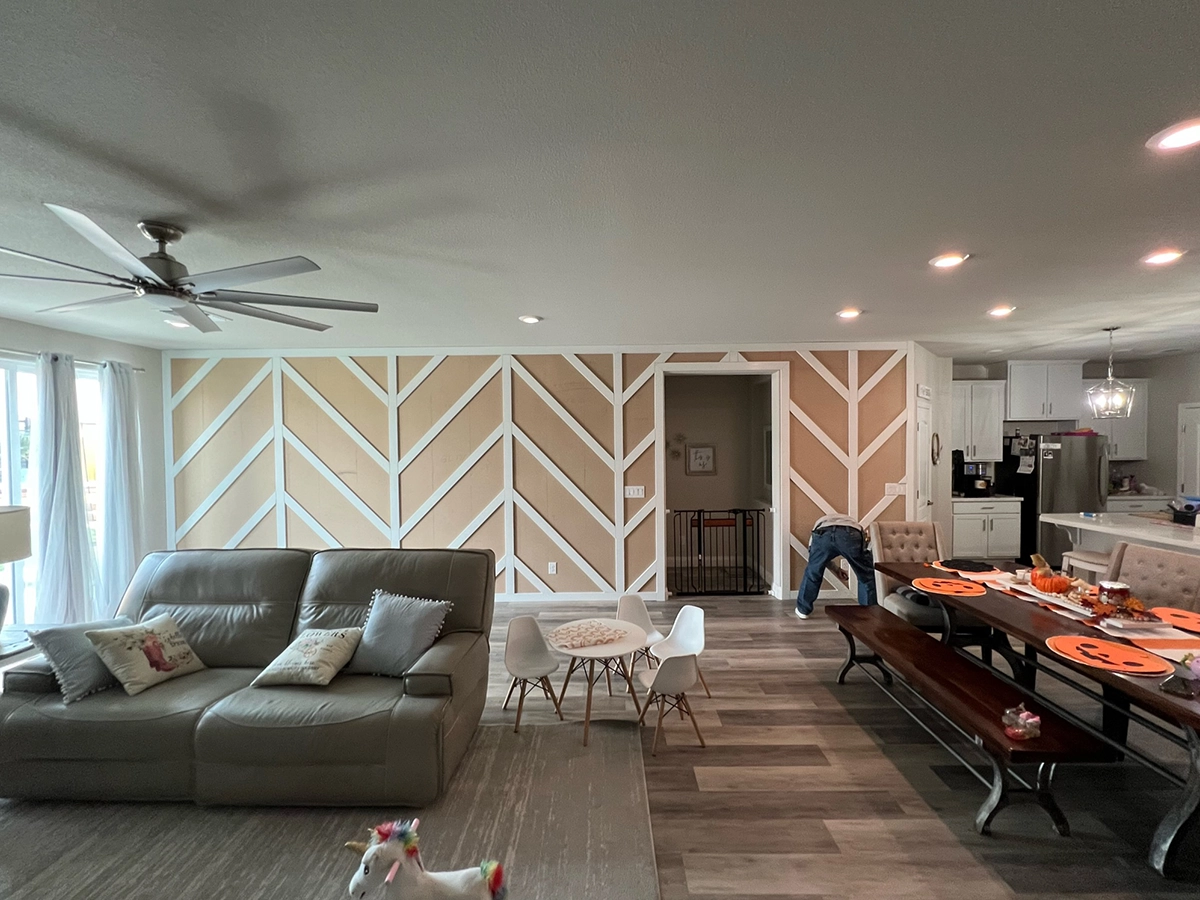 Live in the home of your dreams together with your loved ones.
Get Pricing Transparency For Your Bathroom Remodeling Cost In Sun Valley, NV!
Investing in a bathroom remodel is always advantageous – no matter when you decide to sell your home. Not only will the value of your property increase, but it'll also make regular life more enjoyable and practical!
Get the most out of your renovation project with us! As one of Sun Valley's top contracting teams, we promise to deliver results that surpass expectations and guarantee maximum satisfaction. With our expertise, you can look forward to making those essential changes today – let's get started!
Watch Your Comfort And Well-Being Increase With A Quality Remodel!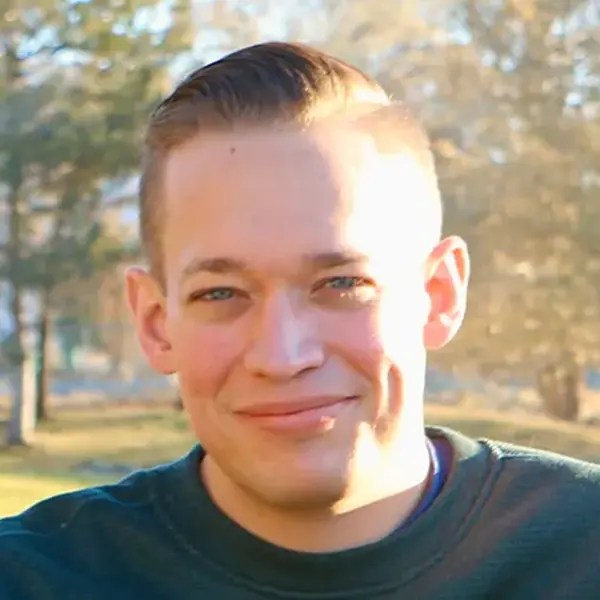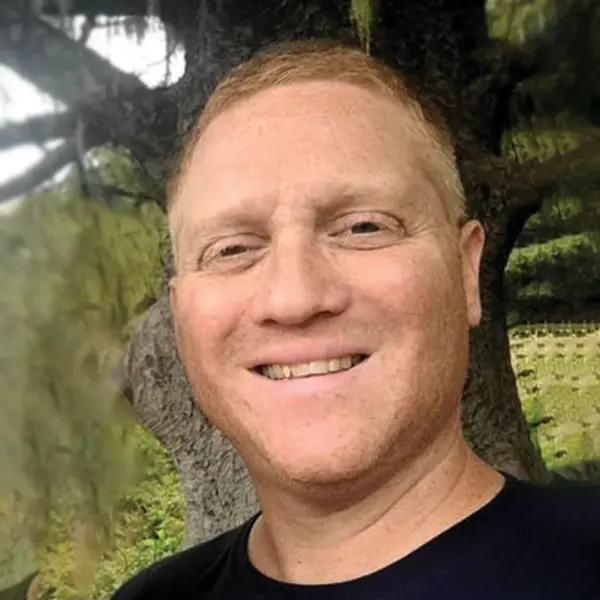 Hi, we're the owners of High Sierra Remodeling & Construction. If you're interested in a bathroom remodel in Reno, feel free to contact us. 
Just fill out our quick form, and we will get back to you with a phone consultation shortly.