Bathroom Tiling In Reno, Sparks, Sun Valley, And More Of Washoe County, NV
Make your bathroom THE place to be whenever you want to unwind at the end of the day.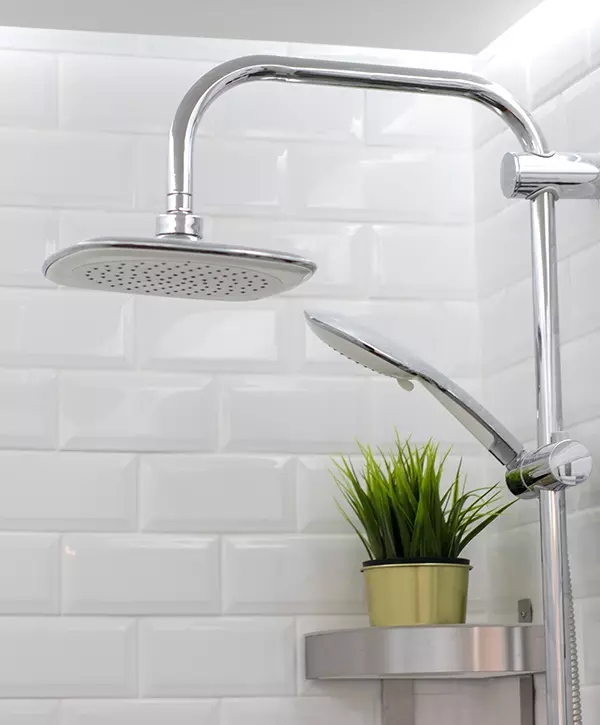 Whether you're looking to revamp your bathroom with exquisite tiling, add a touch of elegance with luxurious marble tiles, or embark on a complete home renovation, we've got you covered. Our team of skilled professionals is equipped to handle projects of all sizes, ensuring a seamless and stress-free remodeling experience from start to finish.
As your pro bathroom remodelers, we can: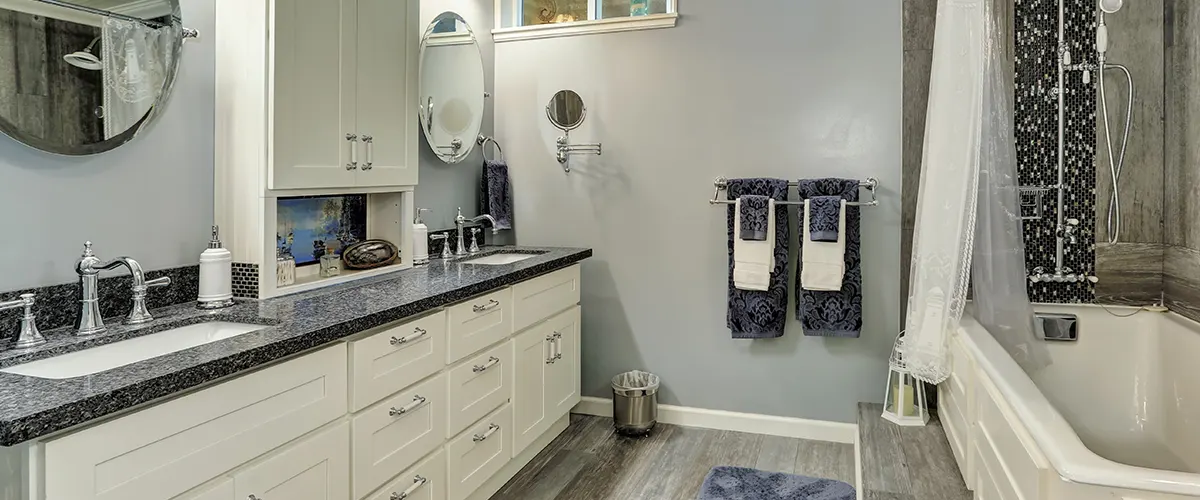 Why Bathroom Tiling Matters
In your bathroom remodeling project, there's one key element that demands your attention: bathroom tiling. It's not just about aesthetics; it plays a crucial role in elevating your entire bathroom experience. At High Sierra Remodeling & Construction, we understand why bathroom tiling matters, and we're here to share its significance with you.
Choose tiles that speak to your style and personality, setting the perfect ambiance for your sanctuary. From sleek modern designs to timeless classics, we offer a wide range of options to match your vision. Let your bathroom reflect the real you.
Aside from looks, bathroom tiles ensure functionality and safety. Slip-resistant tiles and proper sealing keep your bathroom safe and protect against water damage and mold. We prioritize both style and practicality, so your bathroom serves you well for years to come.
Investing in a well-tiled bathroom can significantly increase your home's value. Impress potential buyers with attention to detail and quality. Our expert tiling work leaves a lasting impression that makes your property stand out in the market.
Embrace creativity with bathroom tiling! Explore endless design options – from captivating mosaics to versatile subway tiles. Our designers are ready to craft a unique bathroom that suits your preferences perfectly.
Let High Sierra Remodeling & Construction be your partner in bringing your dream bathroom to life. Contact us today to start your remodeling journey with expert tiling.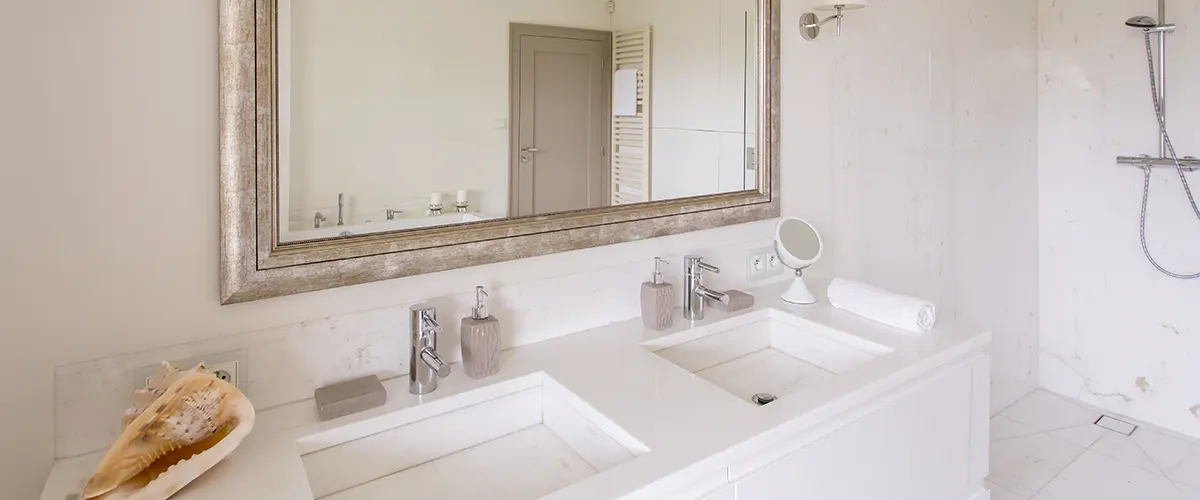 What Our Satisfied Clients Say about High Sierra Remodeling & Construction
Read on to hear what our satisfied clients have to say about our top-notch design-build services and exceptional craftsmanship.
Excellent experience! Work was performed exactly the way they said it would be, it was done in the time frame they stated and they were professional and courteous.
The thing we were most impressed by was their cleanliness. I'm picky when it comes to this.
I expected dust and small debris and was fully prepared to not be able to use anything in the area they were working for the entire time frame.
To my surprise, not only did they take care to keep the dust from getting out of the area, they cleaned up and organized their tools and stored them out of the way so we could use most of the area, they cleaned up all small random debris, vacuumed hallways they used, and swept the front entry….and they did that every day for a week +.
You can always tell the quality of someone's work by how they leave their work area each day and these guys are a standard people should work hard to live up to.
Thanks again, will recommend and use in the future for sure!
I hired High Sierra to completely remodel a small bathroom. Scope of work included demolition of existing fixtures down to the studs and expansion of the bathroom into an adjacent closet (which was walled off).
The bathroom was then completely re-built with a custom tile shower enclosure and new fixtures.
From day 1, High Sierra displayed a high level of professionalism. The crew showed up on time every day and cleaned up at the end of each shift. Communication was outstanding from start to finish and I was very comfortable having the guys in my house throughout the process.
Attention to detail was outstanding and it is clear that the company takes great pride in its workmanship. I would not hesitate to hire this company in the future and highly recommend them for all of your remodeling needs.
When it comes to bathroom tiling, choosing the right type of tiles can make a world of difference in elevating your bathroom space. At High Sierra Remodeling & Construction, we offer an extensive selection of tiles that cater to every taste and requirement. From practical floor tiles to stylish wall tiles, we have you covered.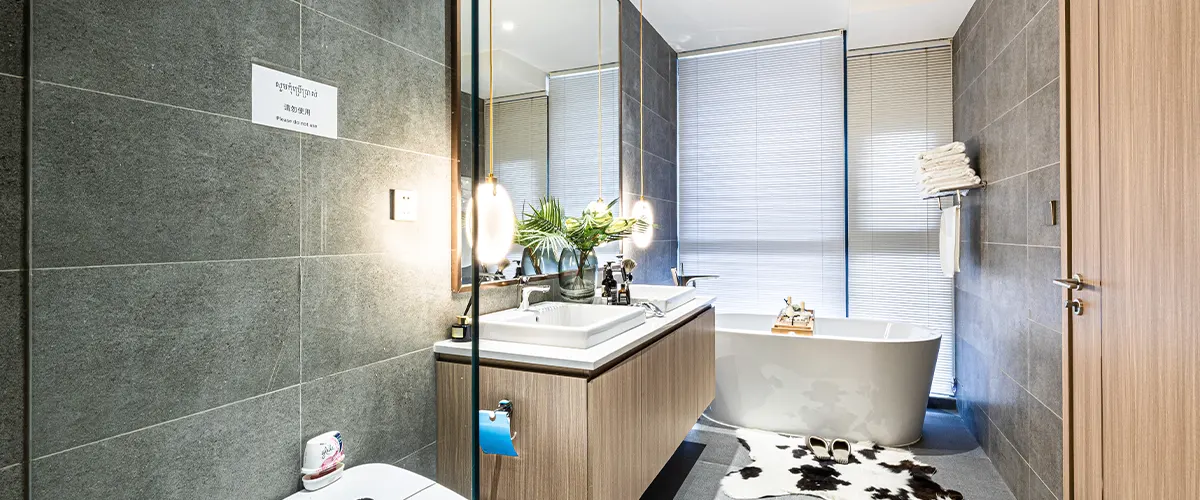 The foundation of any great bathroom starts with durable and stylish floor tiles. Our selection includes both porcelain and ceramic tiles, offering exceptional strength and resistance to wear and tear. You can choose from an array of designs, colors, and patterns to create a cohesive and aesthetically pleasing flooring for your bathroom. These tiles not only withstand daily foot traffic but also add an element of elegance to the overall space.
Enhance the aesthetics of your bathroom walls with our stunning wall tiles. From classic subway tiles to intricate penny tiles, the possibilities are endless. Our collection includes various sizes and shapes, giving you the freedom to create unique patterns and designs. Whether you prefer a modern or timeless look, our wall tiles will transform your bathroom into a true masterpiece.
Subway tiles have stood the test of time as a classic choice for bathroom walls. Their rectangular shape and clean lines add a touch of sophistication to any space. Whether you opt for the traditional white subway tiles or explore bold colors, our collection offers versatility to match your style and preferences.
For a touch of charm and visual delight, consider our selection of penny tiles. These small, round tiles bring a sense of playfulness to your bathroom design. Available in a variety of materials, including porcelain and ceramic, penny tiles allow you to create eye-catching patterns and accents that will make your bathroom a standout space.
Elevate your bathroom to a realm of timeless elegance with our natural stone tiles, including luxurious marble tiles. Each piece of natural stone is unique, ensuring that your bathroom boasts a one-of-a-kind design. The natural beauty and durability of marble tiles make them a perfect choice for adding sophistication and prestige to your space.
Our porcelain tiles combine exceptional strength with exquisite beauty. Their non-porous surface makes them highly resistant to moisture, stains, and scratches, making them ideal for bathrooms. With a wide range of styles and finishes available, you can achieve any look you desire, from modern and sleek to rustic and cozy.
From timeless elegance to contemporary charm, our tiles will help you achieve a space that perfectly reflects your style and enhances your daily bathing experience. Contact us today and let's begin tiling your way to a remarkable bathroom transformation.
Step into Luxury With Our Past Projects
Take a virtual tour through our past projects to witness how we have transformed ordinary bathrooms into luxurious and functional spaces that exude elegance and charm.
Effortless Tile Installation in 6 Easy Steps
At High Sierra Remodeling & Construction, we pride ourselves on delivering seamless tile installations that elevate your bathroom's beauty and functionality. Our team of experts follows a straightforward process to ensure a hassle-free experience. Here's how we install tiles in just six easy steps:
Step 1: Preparing the Surface
Before any tile installation, we thoroughly prepare the bathroom walls and floors. We ensure that the surface is clean, level, and free from any debris or imperfections. If you have existing tiles, we carefully remove them to create a fresh canvas for your new tiles.
Step 2: Planning the Tile Layout
A well-planned tile layout is essential for a visually stunning bathroom. Our designers work closely with you to choose the perfect tile patterns and layouts that suit your style and preferences. Whether you opt for classic square tiles or wish to experiment with unique tile patterns, we ensure a meticulous layout that enhances the overall aesthetics of your space.
Step 3: Cutting and Shaping Tiles
Once the layout is finalized, we use high-quality tools, including a precise tile cutter, to cut and shape the tiles as needed. This step ensures that the tiles fit perfectly into the designated areas, even around obstacles such as glass shower doors or hardwood floors. Our attention to detail guarantees a polished and professional finish.
Step 4: Applying the Tiles
With the tiles prepared and cut to perfection, our expert installers begin the installation process. We use tile spacers to ensure uniform grout lines and precise alignment between tiles. Our team works diligently to achieve a seamless and consistent look that adds a touch of elegance to your bathroom.
Step 5: Grouting the Surface
Grout lines play a crucial role in both the appearance and durability of your bathroom tiles. We use a rubber grout float to apply grout smoothly and evenly. Our meticulous grouting process ensures that the tiles are securely set in place, and the grout lines are clean and well-defined. The grout also helps to protect the tile surface and enhances the overall longevity of your bathroom tiling.
Step 6: Final Touches and Inspection
Before completing the installation, we conduct a thorough inspection to ensure every aspect meets our high standards of quality. We pay attention to every detail, ensuring that the tile surface is flawless, and the tile patterns are precisely aligned. The final result is a stunning bathroom with an impeccable tile installation that enhances both form and function.
At High Sierra Remodeling & Construction, we believe in always overdelivering when you choose us as your bathroom remodeler. Contact us to experience the craftmanship excellence that goes way beyond your bathroom wall tile.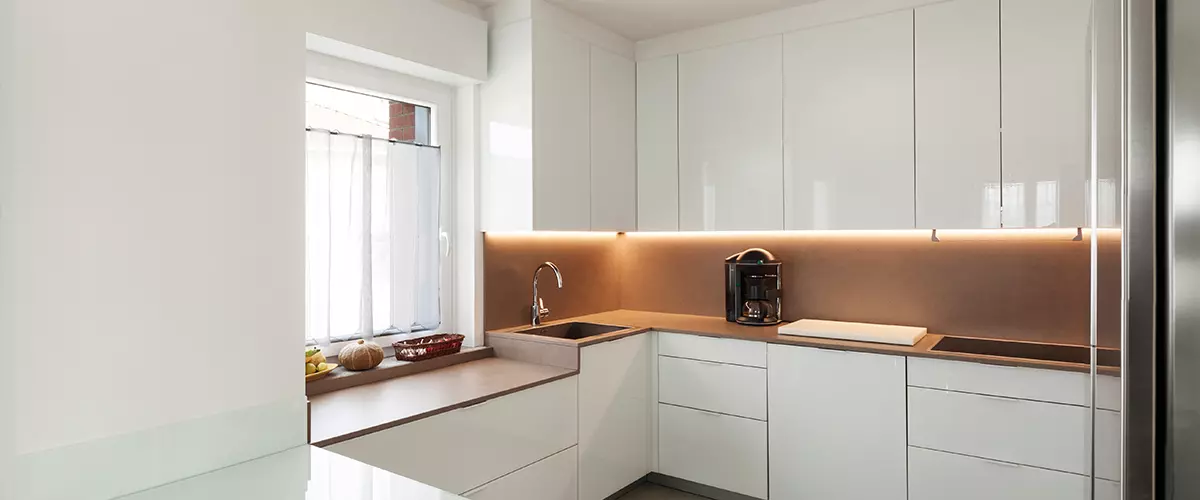 Your Trusted Partner in Home Renovations and Remodeling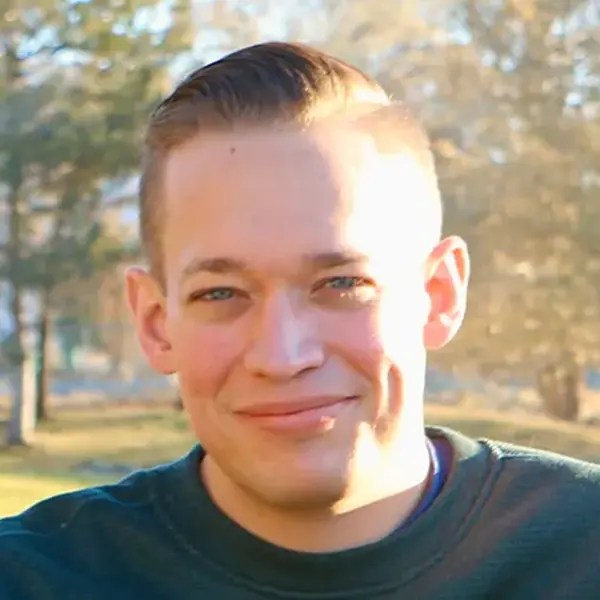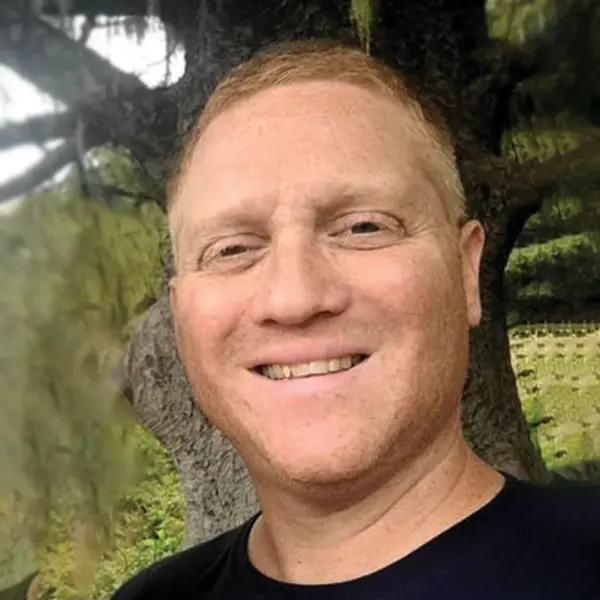 Let our experienced professionals guide you through every step of the remodeling process, ensuring seamless installations of bathroom tiling, exquisite marble tiles, and more.
Don't wait any longer – call us at (775) 242-6405 now and take the first step towards making your dream home a breathtaking reality!