If you're a Saddlehorn resident seeking to update your kitchen, High Sierra Remodeling & Construction is here for you! Our team meticulously pays attention to every detail and customizes custom designs for our clients. We understand the importance of exceptional customer service since we are locals ourselves, inspiring us to provide first-class home renovations at all times!
At High Sierra Remodeling & Construction, our team is enthusiastic about delivering Saddlehorn's citizens with remarkable kitchen and master bathroom remodel services. We recognize how a beautiful kitchen can be of utmost importance and thus make great efforts to ensure all of our clients are absolutely delighted with the final outcome! 
It is our ambition for every individual who chooses us as their contractor to have an extraordinary experience throughout the entire kitchen remodeling process.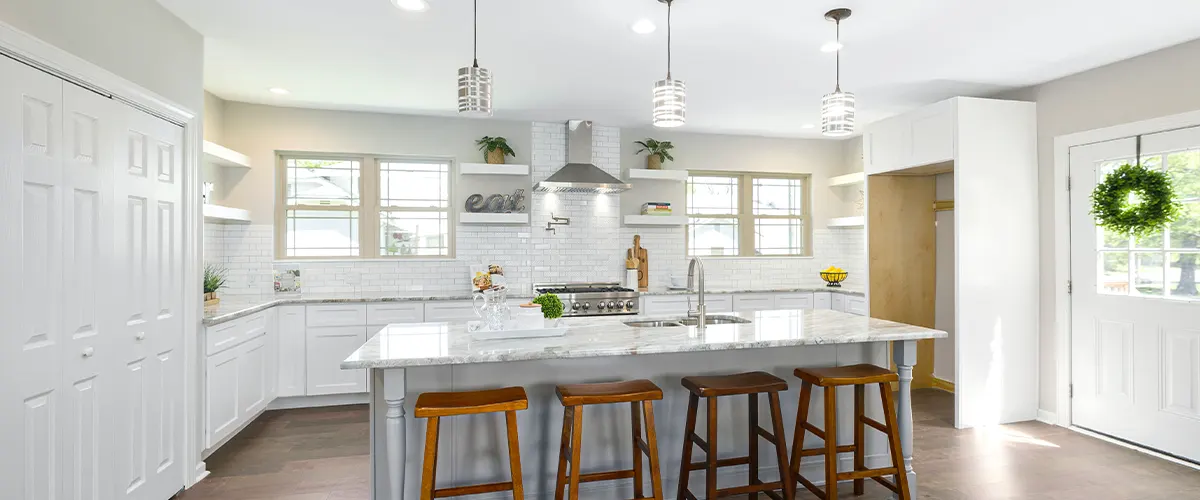 How Our Kitchen Remodels Can Benefit You
We are revolutionizing the homeowner-contractor relationship and setting a new benchmark for customer service. Our team is passionate about delivering superior craftsmanship that exceeds your expectations. Don't delay – let us upgrade your home now and enjoy outstanding results!
This is how our culture of home builders benefits you:
Working With Premium Kitchen Remodeling Contractors
As you ponder potential contractors for your kitchen renovation in Saddlehorn, it may be tempting to go with the most economical option. However, investigating other options that could produce superior results is worth exploring when considering how this project will affect your home and lifestyle. Ultimately, "cheaper" isn't always better if there are a variety of viable alternatives!
High Sierra Remodeling & Construction is dedicated to making your remodel journey a seamless and stress-free experience. Our team of experienced professionals will be with you every step of the way, ensuring that all inquiries or concerns are addressed quickly and efficiently. Our unique designs, superior customer service, and commitment to quality guarantee satisfaction in both the process and the final product!
Homeowners in Saddlehorn Are Falling In Love With Their Kitchens Daily
Check out what Saddlehorn neighbors are saying about hiring someone who keeps their word: they're rediscovering the beauty of a new kitchen!
Travis and Jay are true pros. They were able to come out and give me a quote on short notice, they showed up to work exactly when they said they would, and they got the job done in the amount of time they said it would take them.
I'm very happy with my new shower. Overall a pleasant experience from start to finish. If you want the job done right, go with High Sierra.
Excellent experience! Work was performed exactly the way they said it would be, it was done in the time frame they stated and they were professional and courteous. The thing we were most impressed by was their cleanliness. I'm picky when it comes to this.
I expected dust and small debris and was fully prepared to not be able to use anything in the area they were working for the entire time frame.
To my surprise, not only did they take care to keep the dust from getting out of the area, they cleaned up and organized their tools and stored them out of the way so we could use most of the area, they cleaned up all small random debris, vacuumed hallways they used, and swept the front entry….and they did that every day for a week +. You can always tell the quality of someone's work by how they leave their work area each day and these guys are a standard people should work hard to live up to. Thanks again, will recommend and use in the future for sure!
Type Of Upgrades And Materials
Although it may require a lot of hard work, the final results make kitchen remodeling projects worthwhile! When we visit your house for an on-site consultation, we'll show you some of the best options available in your area. Let's take a look at some of the most popular upgrades people typically choose while we're here. .
Homeowners seek the most bang for their buck, and that's why semi-custom cabinets are a perfect purchase. Not only will you save money when compared to hardwood or custom options, but you will also enjoy unparalleled quality and reliability over time.
Semi-custom cabinets let you pick the exact size, shape, and design that fit your kitchen perfectly. You won't face any unwelcome surprises later! Not only can you save money with semi-customs, but also gain peace of mind knowing it was a clever decision.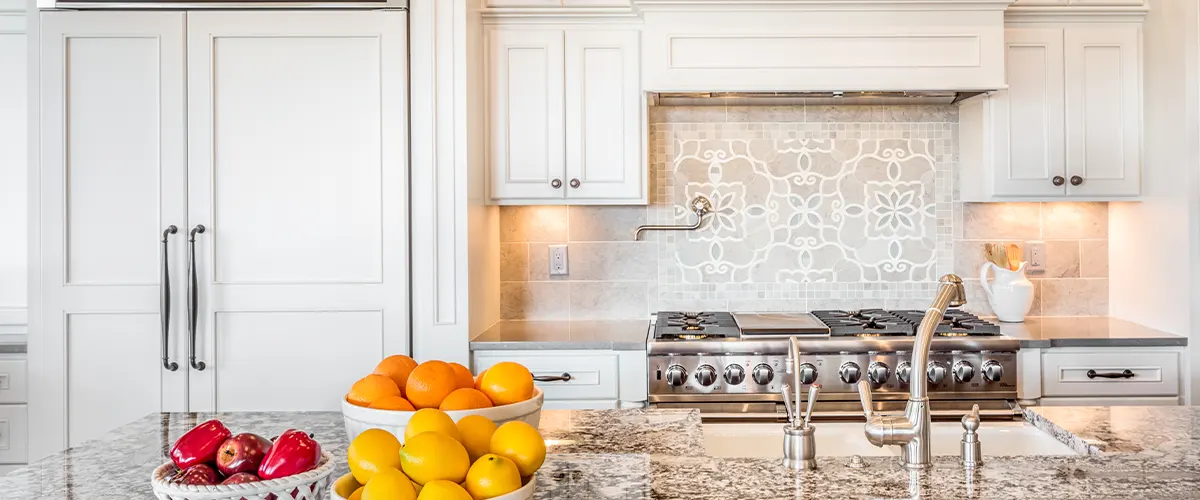 Redesigning your kitchen should involve thoughtful consideration of the existing appliances and whether to keep or replace them. If they are still in excellent condition and meet all your needs, there is no need for a new set; yet many people will opt for more cutting-edge features with luxurious designs.
Ultimately, it comes down to individual preference based on budget availability and cooking demands; if you're not an ardent cook or culinary enthusiast, mid-grade appliance packages would likely suffice nicely for most households!
Individuals who invest in higher-quality kitchens often spend a considerable amount – one couple we know even spent close to $18,000 revamping their appliances alone! Yet the payoff can be worth it since these luxurious models make cooking much easier and quicker. Ultimately, however, which appliance you choose solely depends on your needs and preferences as a customer.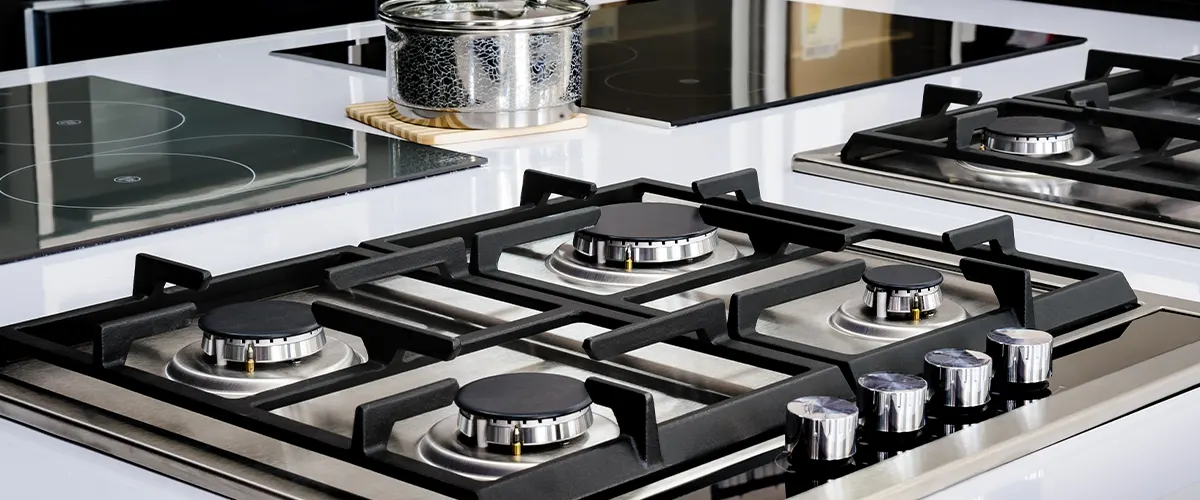 Quartz countertops are an undeniably magnificent choice for homeowners due to their resilience and imperviousness to chips. When comparing quartz with marble, quartz requires minimal maintenance; nonetheless, it should be noted that if not properly taken care of, marble can potentially cost you more in the long-term than quartz does. With its elegant aesthetics and easy upkeep requirements, investing in a quartz countertop is unquestionably worth it!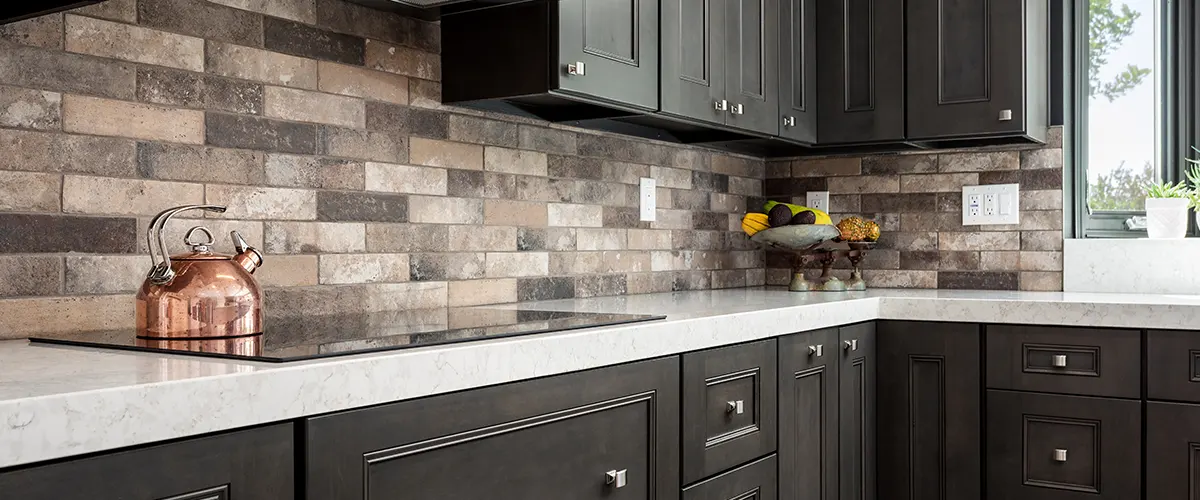 Unsurprisingly, the kitchen is \ one of the most central parts of any house. Thus, it pays to be prudent and mindful when choosing your flooring. Hardwood and tile are favorites among homeowners – hardwood provides a lustrous surface for an inviting ambiance while being relatively easy to maintain.
If you're searching for a cost-effective yet chic flooring option, vinyl is just the thing! With various colors and designs available to choose from, it can flawlessly incorporate into any room's decor. Not only does installation come with ease, but its likeness to more expensive materials such as wood or stone without an exorbitant price tag makes this one of the best floor deals.
This Is How Your New Kitchen Can Look!
Ready to become the next culinary rockstar of Saddlehorn? Let these before-and-afters reinvigorate your cooking creativity and inspire you today!
Experience A Pleasant And Satisfying Remodeling Process!
Embark on the journey of transforming your kitchen into a space you've always desired for with our tried-and-true system that makes the process effortless and enjoyable.
We will provide you updates throughout each phase in order to avoid any unwanted surprises, and we are available at all times if you have questions or concerns. Today is the day to begin realizing your dream kitchen -we're here with open arms!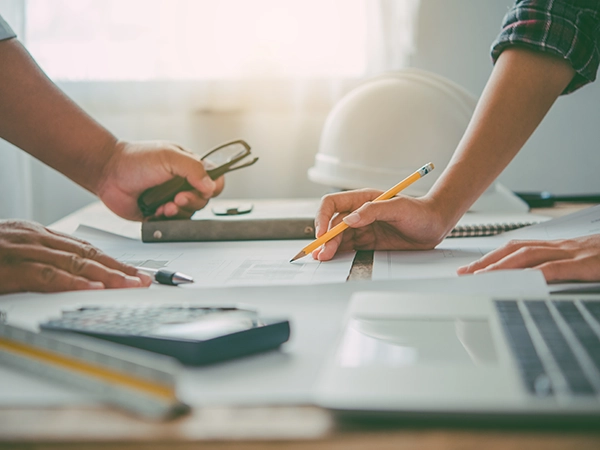 Get in touch with us, and let's discuss your project!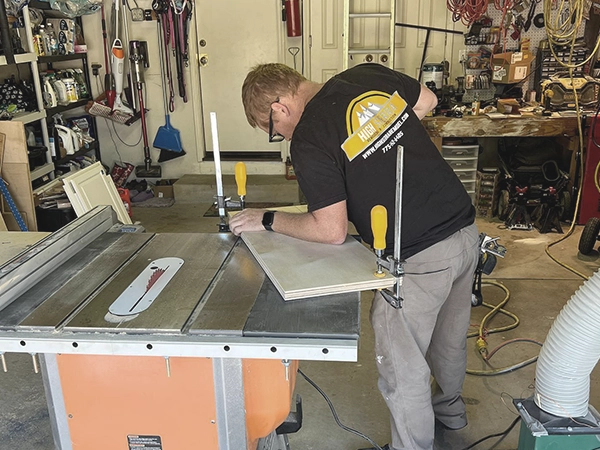 Watch us transform your kitchen and be in full control of everything!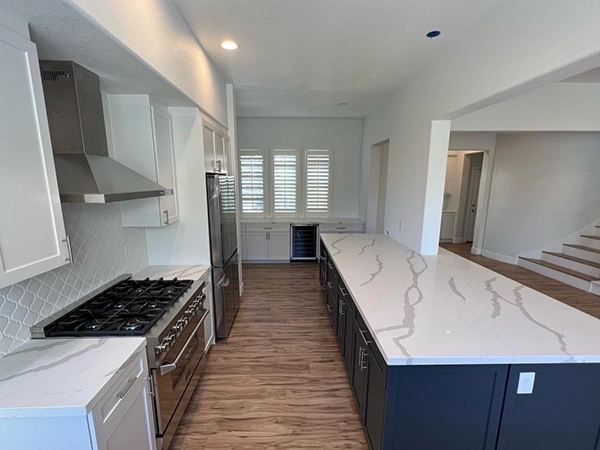 Your new kitchen is ready! Enjoy it!
Frequently Asked Questions
Are you yearning to revamp your kitchen? With prices ranging from $40,000 for a basic update all the way up to $100,000 for an extravagant transformation with top-notch appliances and cabinetry finishes – your dream cooking space is closer than ever!
With the correct materials, most projects are completed within a maximum of three weeks. After we accurately measure all cabinets to ensure perfect accuracy and fit, your project will be finished in no time – once we have outlined exact specifications! Moreover, countertops add that final touch of sophistication to complete the process with flair!
With High Sierra's highly skilled team taking care of the majority of your project and their trustworthy associates offering dependable solid-surface fabrication and installation services, you can be sure that your venture will be a success!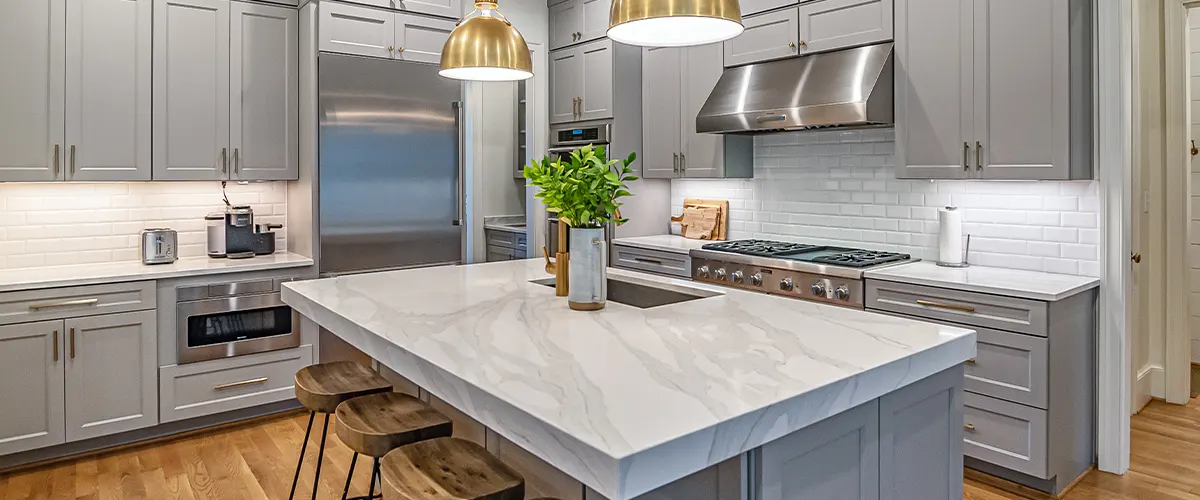 The Best Time To Get Your Kitchen Remodel Project Started!
Are you longing to turn your kitchen and bathroom into a stunning paradise? Look no further than High Sierra Remodeling & Construction! Here, our team of adept professionals are committed to offering an unparalleled experience from the beginning until completion. Let us help make your dream space come alive – get in contact with us immediately and start making it happen today!
We offer unparalleled services thanks to our commitment to outstanding customer service, unrivaled craftsmanship, and comprehensive guidance. Additionally, with us you can be sure of transparency in the whole process – no hidden fees or unwelcome surprises!
Time To Start Your Well-Deserved Remodeling Project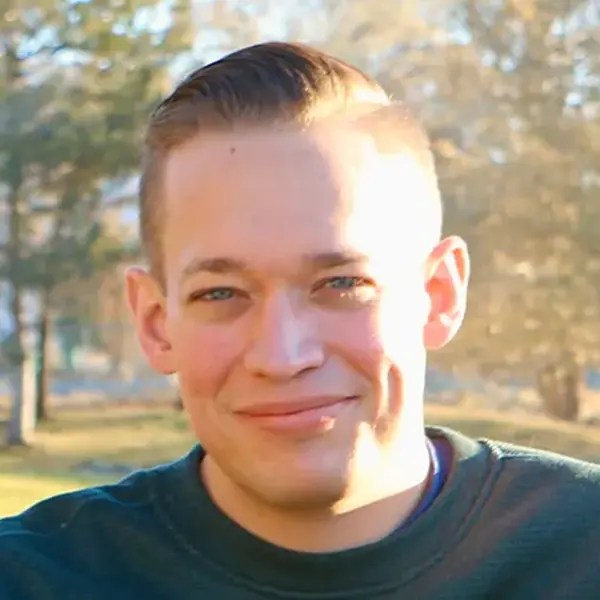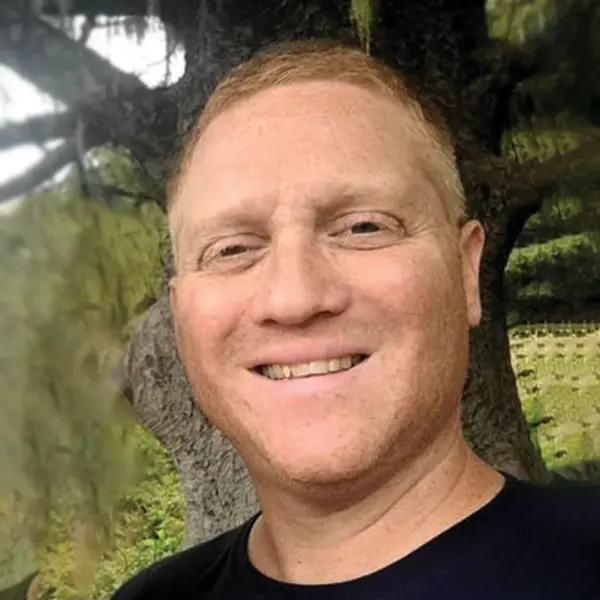 Hi, we're the owners of High Sierra Remodeling & Construction. If you're interested in a kitchen remodeling project in Saddlehorn, feel free to contact us. 
Just fill out our quick form, and we will personally get back to you with a phone consultation shortly.