Don't just dream about the perfect kitchen; let us help you make it a reality.
Are you dreaming of a kitchen space that combines functionality with aesthetics? A place where you can whip up a meal, entertain guests, and feel at home? Our kitchen remodeling services in Spanish Springs, NV, are designed to bring your dreams to life.
We offer a comprehensive approach to kitchen remodeling, taking into account your unique tastes, needs, and lifestyle. Our expert team will guide you through each step of the process, ensuring the best designs, materials, and finishes are selected to reflect your style and bring functionality to your space.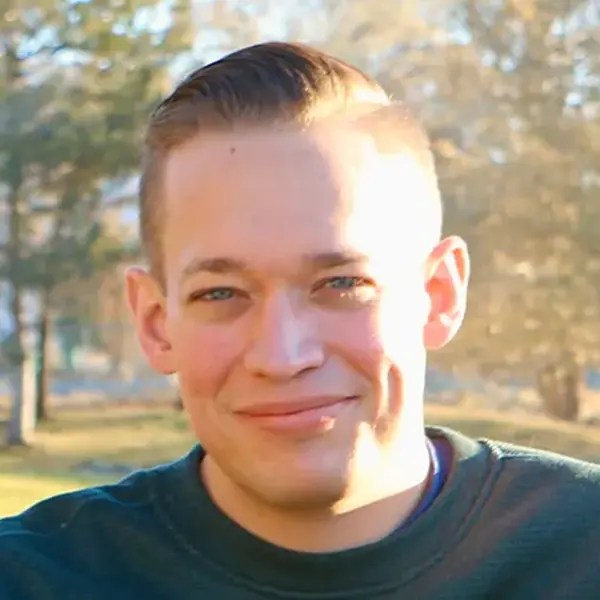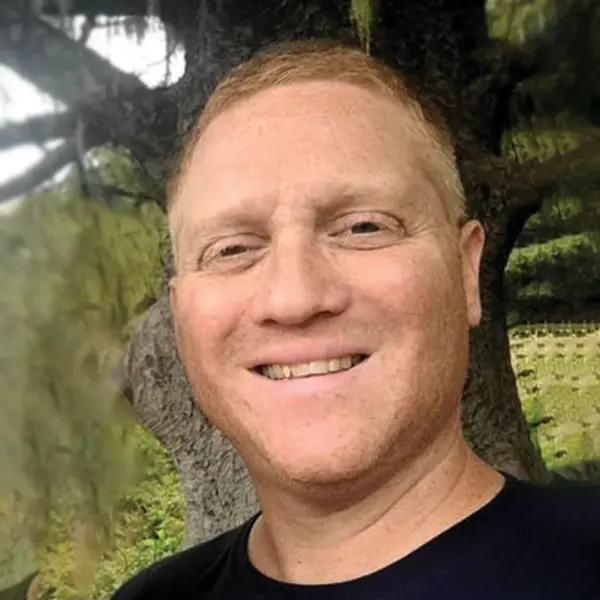 Travis Gunter & Jason Blazeff – Owners Of High Sierra Remodeling & Construction
Brought together by a desire to innovate and improve the construction industry, Travis and Jason created High Sierra Remodeling & Construction with a clear goal in mind: to make remodeling straightforward and easy for homeowners like you. Enjoy the complete design-build services that bring your home to modern standards!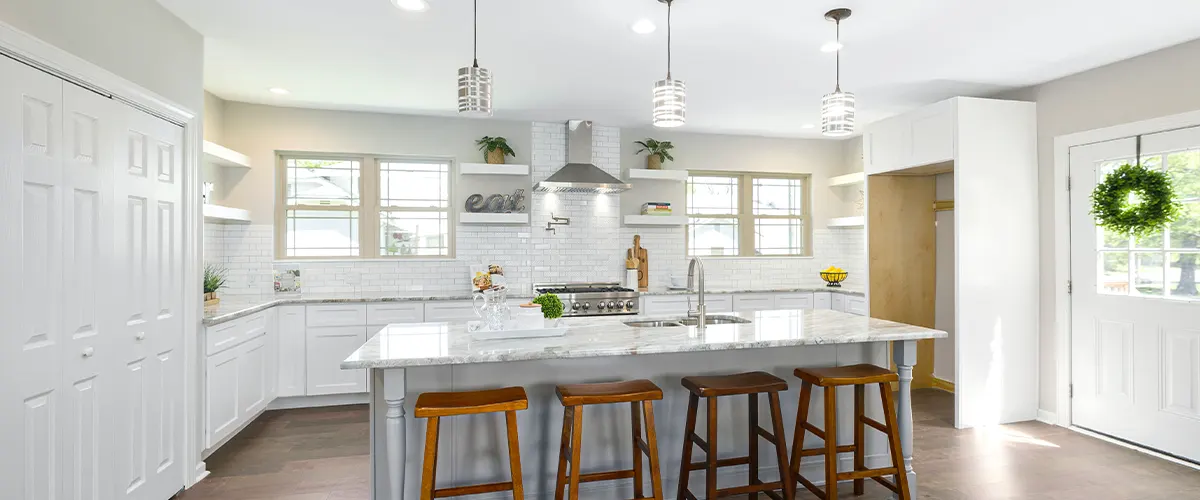 Partner With Spanish Springs' Top Kitchen Remodelers
Undertaking a kitchen remodeling project can be quite daunting. It demands expertise and significant effort to guarantee utmost satisfaction with the final outcome. At High Sierra Remodeling & Construction, we take pride in exceeding expectations by providing numerous advantages when you choose to work with us.
When you choose us, you get access to amazing features and services, such as:
Explore Some Of The Amazing Kitchens We've Worked On
Experience the magic we create with our kitchen remodels. Below is a gallery showcasing some of our finest work. Each image is a testament to our exceptional craftsmanship and design excellence.
If you're eager to discover the ins and outs of kitchen remodeling, feel free to reach out to us at (775) 242-6405 or send us a message for a FREE quote! We assure you a prompt response within one business day to discuss everything about your future kitchen remodel.
What Makes Us Popular Amongst Spanish Springs Homeowners
Discover the experiences of our satisfied customers in their own words in the testimonials below.
I can't say enough about them. I will start with how Travis and Jay were professional, helpful and reliable. I recently bought a house that was a rental for the past 10 years and let's just say it wasn't well kept. From the start to finish I was impressed with their work and ability to get the job done.
I felt comfortable with them doing the work and was very happy with the work. I was never worried about what I would find at the end of the day of their work, I knew I would be happy. They were able to start sooner than they thought and were done before the time frame. Travis always answered my million questions and was more than accommodating to me. Thank you for taking my nightmare of a house and giving me my dream home. I can't recommend these guys enough, you won't be upset if you hire them.
High Sierra Remodeling & Construction, not only professional at what they do but also reliable and dependable. We had our house completely remodeled (new kitchen, floors, new bathrooms, lighting, etc.) The quality of work was excellent! Travis and Jay and their whole team were great to work with, and very professional.
There were several trades involved in the overall construction and Travis & Jay made sure the work was coordinated so that there were no delays and kept the work flowing so that it was completed in our expected timeframe. Any homeowner choosing to work with them will be very pleased and extremely satisfied.
Kitchen Remodeling Cost In Spanish Springs, NV
Kitchen remodeling costs in Spanish Springs, NV, vary widely, depending on the scale and complexity of the project. On average, homeowners in our town spend between $35,000 and $100,000 for a full kitchen remodel.
This might seem like a substantial investment, but it's important to remember that kitchen remodeling not only enhances your living experience but also adds significant value to your home.
At High Sierra Remodeling & Construction, we work closely with you to plan and implement a remodeling project that fits within your budget while still achieving your dream kitchen. With transparent pricing and commitment to quality, we ensure every dollar you spend brings value and satisfaction.
| Size (square feet) | Average Cost |
| --- | --- |
| < 70 sq ft | $35,500 - $60,000 |
| 100-150 sq ft | $60,500 - $80,000 |
| 200+ sq ft | $80,000 - $90,000+ |
*Our prices are estimated based on average kitchen remodeling projects in NV. However, costs may vary depending on the unique needs and preferences of your project. For accurate pricing details and personalized estimates, please don't hesitate to contact us. Our team is ready and eager to assist you in making your dream kitchen a reality.
Factors Driving Kitchen Remodeling Costs Higher In Spanish Springs, NV
You can expect to pay more for your kitchen remodeling in Spanish Springs, NV, if you choose:
As a design-build company, we streamline the remodeling process for you. This approach eliminates hassles, reduces costs, and accelerates timelines, thereby ensuring your dream kitchen becomes a reality efficiently and smoothly.
Enjoy Stress-Free Remodeling with Our Comprehensive Services
We understand the concerns of homeowners when it comes to remodeling – time and money. At High Sierra Remodeling & Construction, we guarantee that our projects are completed not only on schedule but also within your budget.
Kitchen remodeling offers valuable benefits, enhancing your home's aesthetics and increasing its market value. It provides improved functionality, energy efficiency, and a personalized touch that complements your lifestyle.
Punctuality is our priority at High Sierra Remodeling & Construction. With meticulous project planning and dedicated work, we consistently meet deadlines, ensuring your dream kitchen is delivered on schedule.
Experience the Magic of an Effortless Kitchen Transformation
Our meticulously curated process is tailored to prioritize your comfort and well-being. Get ready to savor the excitement of this remarkable upgrade, as we guarantee you a truly delightful experience!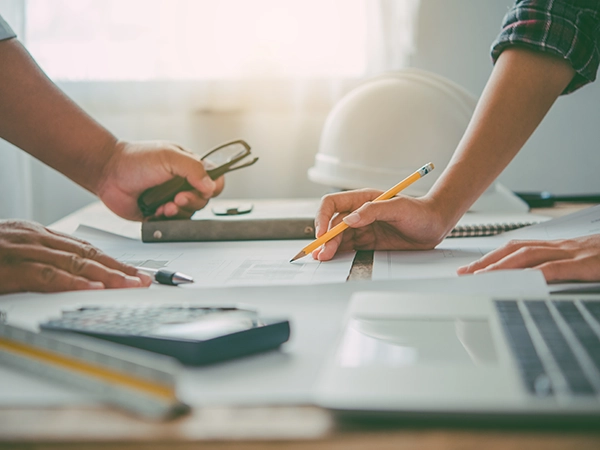 Connect with us, share your vision, and let us provide you with expert advice and invaluable insights for your brand-new kitchen.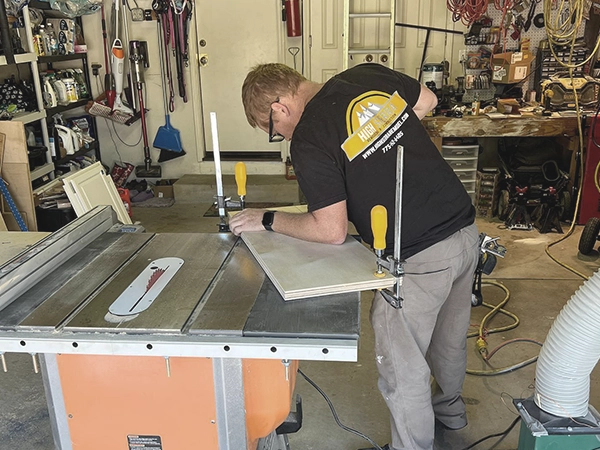 Once we finalize the design and select the finest materials, our team will commence work according to the agreed timeline.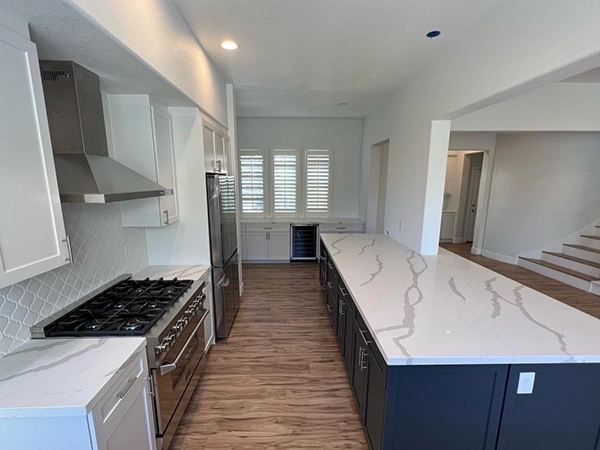 Prepare to create unforgettable memories with your loved ones in your newly transformed kitchen!
Kitchen Remodeling In Spanish Springs, NV - FAQs
Get A New Kitchen Without Doing The Work
Discover the delight of a brand-new kitchen that adds value to your property and makes you the talk of the town. No need to wait any longer – give us a call at (775) 242-6405 or click the button below to request a quote. We'll respond within one business day. Let's transform your dream remodel into a breathtaking reality!
The High Sierra team did a tremendous job for us in an internal remodel / room reconfiguration. Their work was high-quality and they were incredibly professional and thoughtful throughout the process. We will use them in the future and can't recommend them more highly!
Travis and Jay are true pros. They were able to come out and give me a quote on short notice, they showed up to work exactly when they said they would, and they got the job done in the amount of time they said it would take them.
I'm very happy with my new shower. Overall a pleasant experience from start to finish. If you want the job done right, go with High Sierra.
Other Services You Might Be Interested In:​
Nestled in the shadows of Nevada's majestic mountains, Spanish Springs offers an enchanting mix of natural beauty and modern convenience. The area is home to a number of significant landmarks, including the Spanish Springs Valley Ranches, where rustic charm meets contemporary living. The Wildcreek Golf Course serves as a green oasis for sports enthusiasts, while the Golden Eagle Regional Park offers a variety of recreational activities within its expansive boundaries. Pyramid Lake, a sapphire gem in the desert landscape, provides breathtaking views and a serene setting for relaxation.