Bathroom remodeling cost in Virginia Foothills, NV, starts at $30,000 and includes all tile and fixtures. However, this price is higher if you have a large bathroom, if you want high-end materials and appliances, or if your new bathroom design is more complex.
At High Sierra Remodeling & Construction, we recognize the importance of having a well-defined budget for your bathroom remodel. That's why we are committed to assisting you in determining the perfect budget for your upcoming project. Let's explore some typical averages to make informed decisions.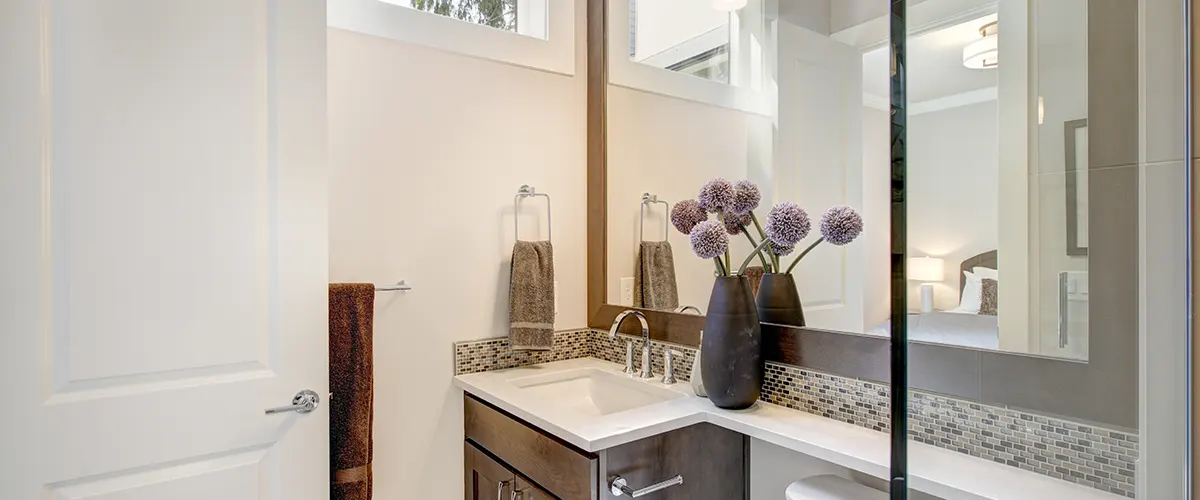 The Typical Bathroom Renovation Cost In Virginia Foothills, NV
The cost of renovating a bathroom is contingent upon its size. Larger bathrooms necessitate a greater quantity of materials and labor, whereas updating a half bath often proves to be the most cost-effective option. Here are some averages based on size:
Bathroom Size
Square feet
Average Cost
4' x 8'
32
$3,900 – $8,800
5' x 8'
40
$4,900 – $10,900
5' x 10'
50
$6,100 – $13,700
6' x 10'
60
$7,300 – $16,400
8' x 10'
80
$9,800 – $21,900
10' x 10'
100
$12,200 – $27,400
10' x 12'
120
$14,700 – $32,800
12' x 13'
156
$19,000 – $42,800
Before
After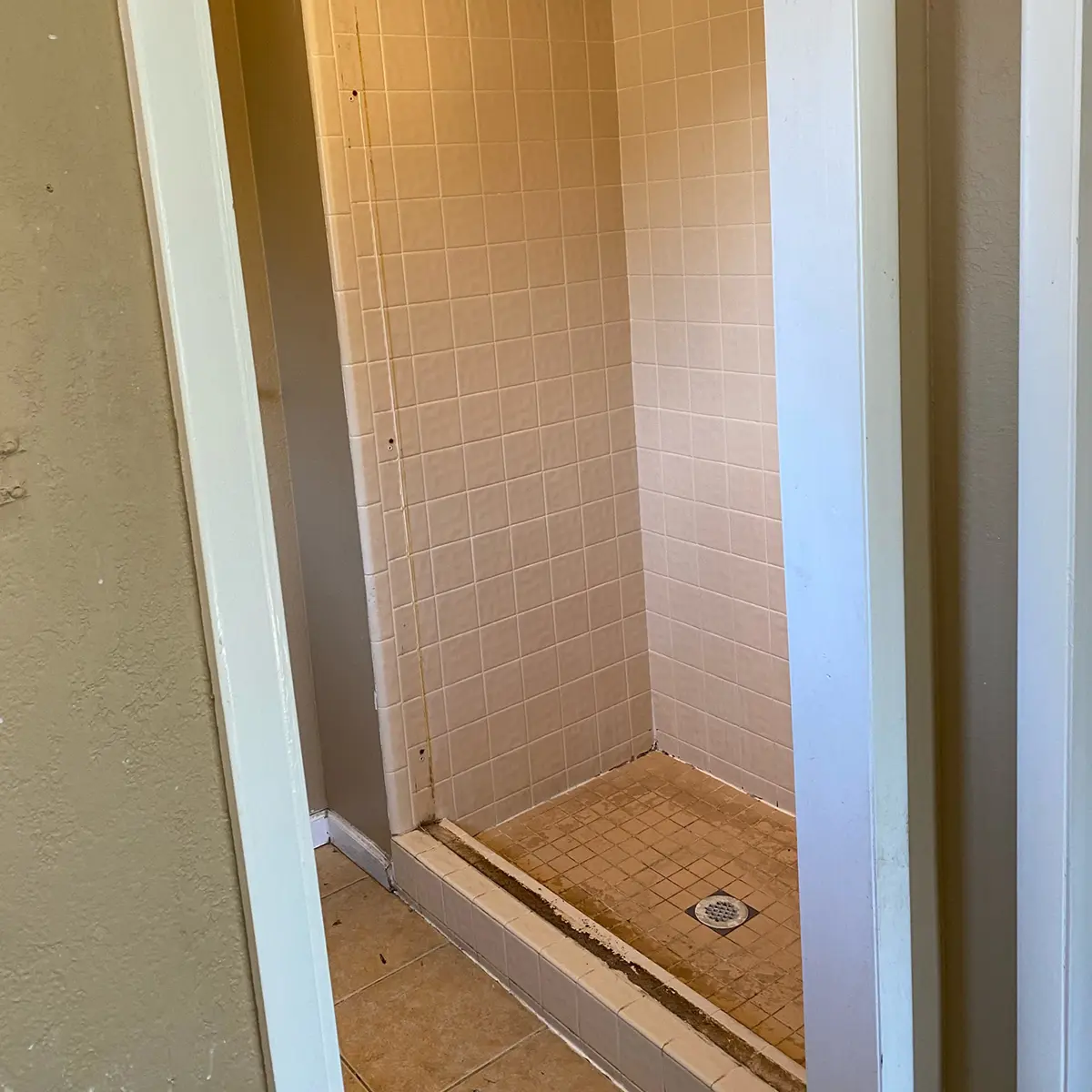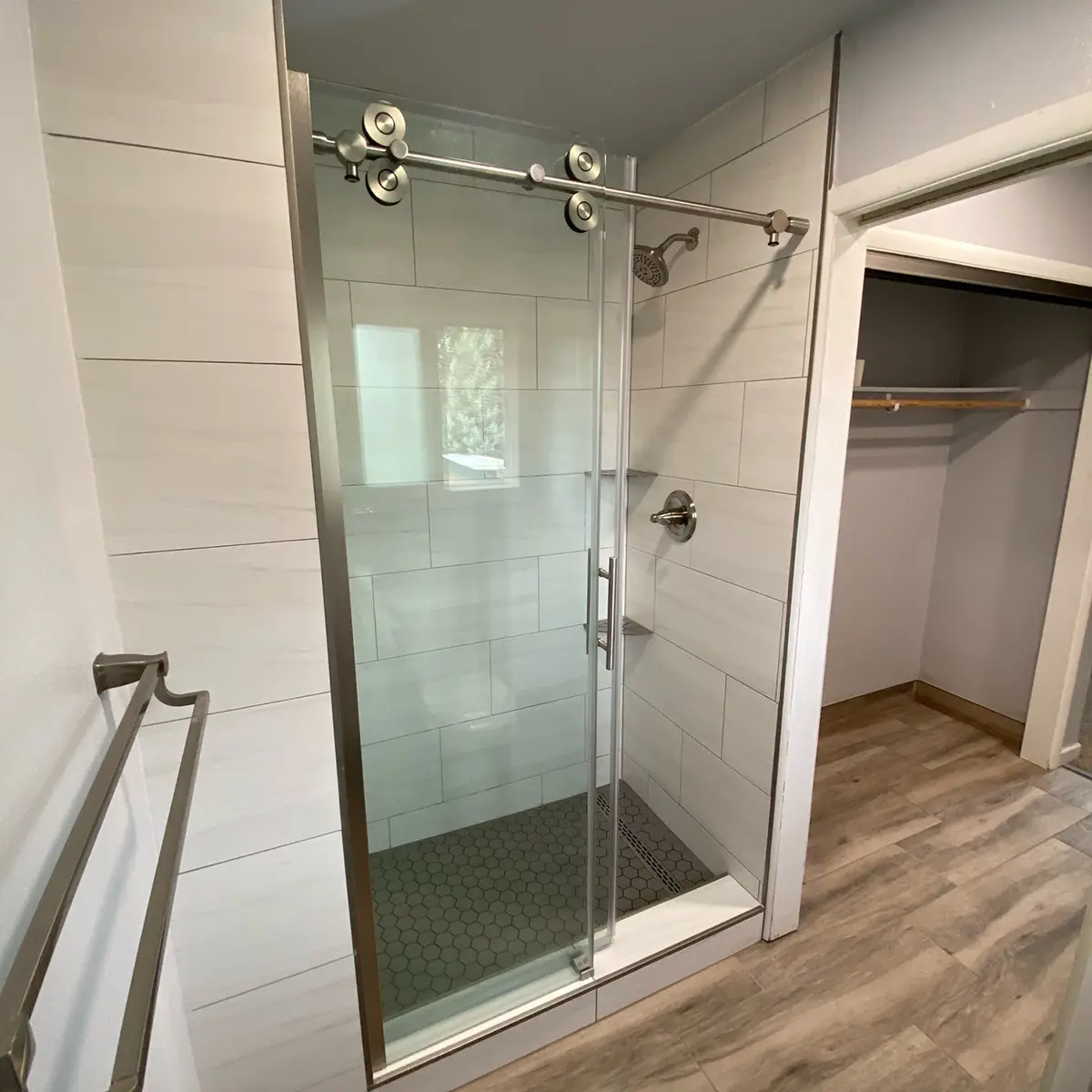 60 Sq. Ft. Master Bath in Saddlehorn
This bathroom remodeling project included:
The remodel was quoted at $35k, where the most expensive item was the shower, at $15k.
Avoid any guesswork and get an accurate pricing quote by filling out this quick form. We'll circle back with a quick call back to discover your needs within a business day!
Labor In A Bathroom Remodeling Cost In Virginia Foothills, NV
The cost of remodeling a bathroom in Virginia Foothills usually includes the fees for labor from various professionals. These experts are all indispensable for ensuring a successful renovation.
Architects will draw the plans for your new space and are required if you demolish or add new walls. They usually charge an hourly rate between $500 – $1,500 or a one-time fee of 10%-20% of the total project's cost.
A professional bathroom designer is key to creating a beautiful and efficient space while staying within your budget. Designers typically charge between $500 to $1,500 per hour, or a one-time-fee of 10 – 20% of your total project's cost.
Skilled plumbers offer lasting solutions for issues like slow drains, leaks, and clogged sewer lines. You can expect to pay between $70 and $150 per hour for a good plumber, plus materials.
Upgrading your electrical wiring when moving appliances is always a good idea to keep you and your family safe. An electrician typically charges between $80 and $150 per hour in addition to supplies.
A Contractor That Brings Everything Together For You
Our team is comprised of skilled and certified electricians, plumbers, architects, and designers in PA. Each member of our team is not only passionate about their work but also committed to making your vision come to fruition successfully.
We make remodeling a whole lot easier and focus on giving you a complete service that doesn't require you to jump from call to call with other contractors. We're taking care of everything, from designing to building your new bathroom!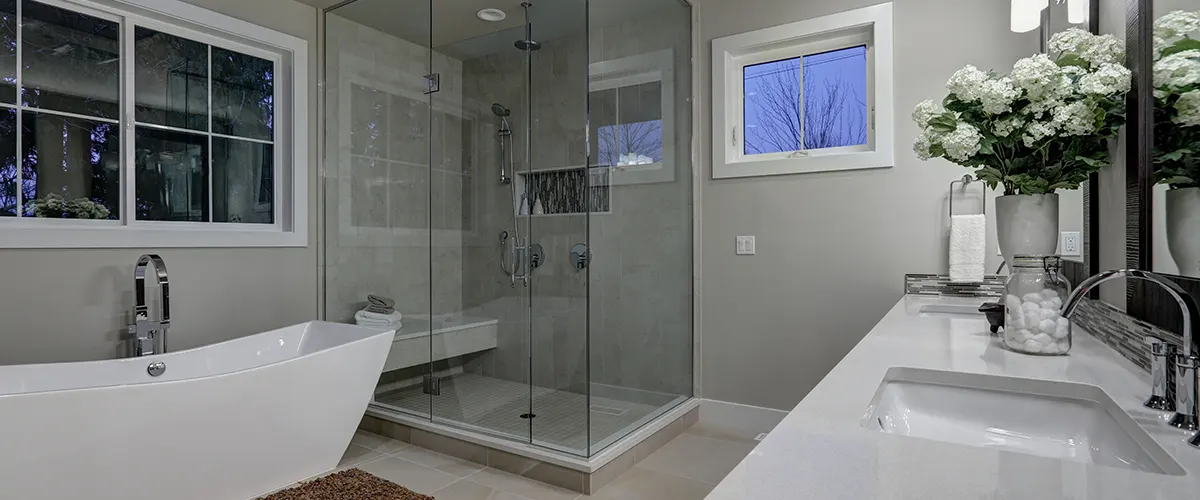 Bathroom Remodel Cost In Saddlehorn By Upgrades
To give you an estimation of the expenses involved in renovating your bathroom in Virginia Foothills, here are the costs associated with some of the most sought-after improvements. This will help you better gauge the amount of money you'll need for your bathroom makeover.
Consider adding a basic vanity that matches the decor to enhance a small bathroom. While personalized vanities can range from $1,500 to $4,000, you can purchase a pre-made one for 50% less.
Twin vanities offer plenty of storage for larger bathrooms but cost more. Double vanities can cost over $5k for a beautiful, custom piece. KCMA recommends semi-custom cabinets and vanities for the best ROI.
Walk-in showers range from midrange to luxurious and can cost anywhere from $8,500 to $20,000. Standard shower stalls, on the other hand, usually cost between $2,622 and just under ten grand, which is significantly less in comparison.
On the other hand, Freestanding bathtubs are meticulously crafted to be admired from every perspective and are placed directly on the bathroom floor. Renowned for their exquisite beauty and timeless elegance, their prices typically span from $750 to $12,000.
Porcelain tiles typically cost between $2 and $30 per square foot for the material alone. However, most people spend between $3 and $10 per square foot. If you include installation costs, the total average range is between $9 and $40 per square foot.
For flooring options, you can consider luxury vinyl tile or plank as it is affordable, with material costs ranging from $1 to $6 per square foot and additional labor costs of $1 to $5 per square foot.
If you're looking for a durable and consistent material for your home surfaces, consider quartz worktops. Quartz is highly resistant to scratches, making it a great option for areas that get a lot of use over time.
This material falls into the middle to the high range at $75-$100 per square foot.
| Countertop Material | Typical Cost(per square foot installed) |
| --- | --- |
| Laminate | $27 - $34 |
| Quartz | $50 - $200 |
| Hardwood | $30 - $40 |
| Marble | $40 - $200 |
| Granite | $50 - $400 |
| Stainless Steel | $80 - $225 |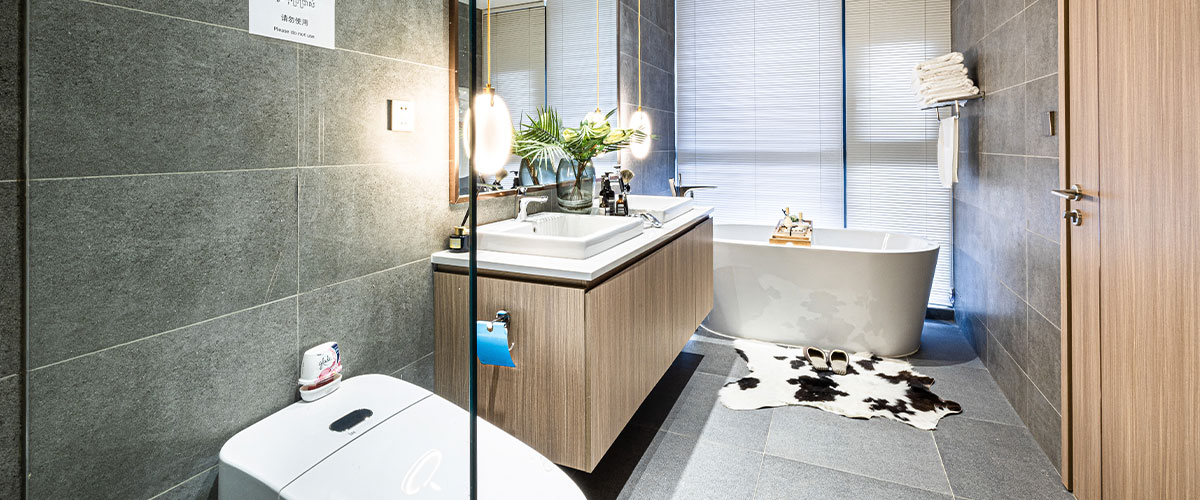 Budgeting For Your Bathroom Remodeling Cost In Virginia Foothills, NV
Here are a few budgeting tips for your bathroom remodeling cost in Virginia Foothills.
When your budget is tight, and you're faced with the choice of a freestanding tub or a glass walk-in shower, it's crucial to weigh which one you'll use more frequently. High Sierra Remodeling & Construction can assist you in selecting the most suitable option to meet your needs and preferences.
To ensure you're prepared for any unforeseen expenses that may arise during your bathroom renovation, it is highly advisable to allocate an additional 20% of your total budget as a contingency fund. This prudent approach will serve as a safety net, providing financial protection in the event of unexpected issues throughout the course of the project.
Know What You're Paying For For Bathroom Remodels
It is crucial to have a contract when working with contractors. The contract lists what you're paying for and what is included in the quote, ensuring clarity. At High Sierra Remodeling & Construction, we welcome customer questions as it helps us better understand their needs and shows their commitment to the project.
Get A Fair Pricing Quote That Reflects Premium Quality Workmanship On Your Bathroom Remodel
Regardless of when you intend to sell your home, renovating your bathroom is consistently a wise investment. Not only will it enhance the value of your property, but it will also enhance your everyday living experience.
Here at High Sierra Remodeling & Construction in Virginia Foothills, NV, most of our bathroom remodels start at $30k, but we've worked on baths that were as expensive as over $80k as well. Regardless of your budget, we'll make it work and won't call it a day until you're 100% satisfied with your project.
With us…
Avoid Any Guesswork And Get Your Personalized Pricing Quote!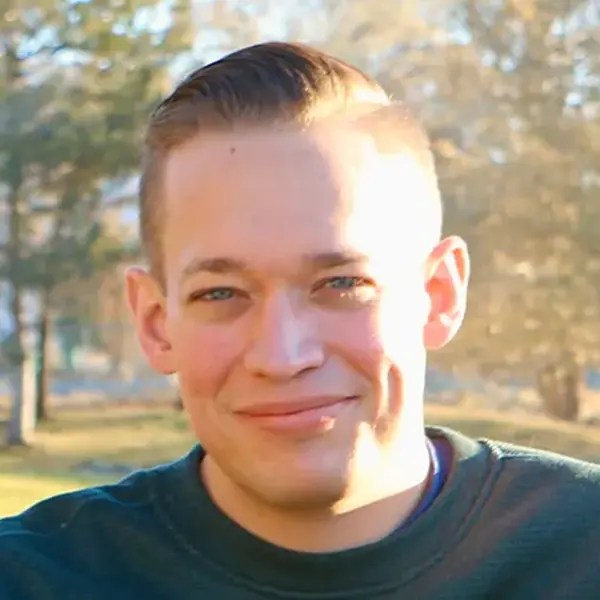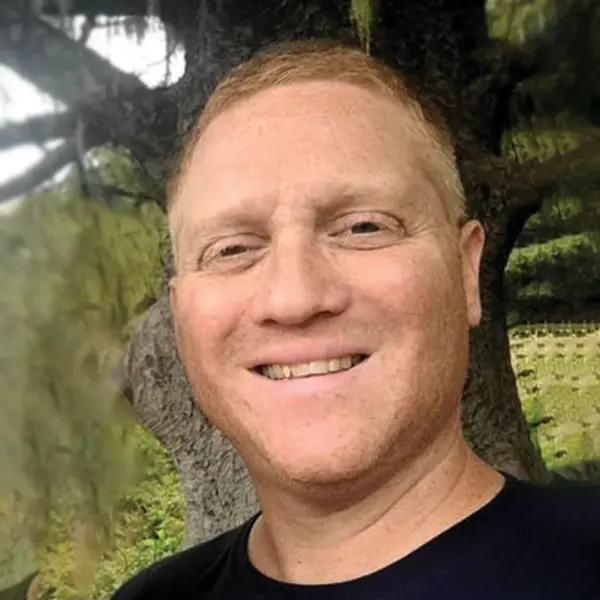 Request a free quote for your bathroom remodeling in Virginia Foothills today! Or talk directly to Travis and Jay, the owners of High Sierra Remodeling & Construction, at (775) 242-6405 to kick-start your project.